Present projects in a professional way
on your own custom website
Choose from hundreds of templates, images, graphics and other content to give your creative projects the attention they deserve.

Web design
Simply smart.
Design high-quality websites for your hobby, business, brand, events or portfolio. It's easy. No programming experience required.
Browse a wide variety of professionally designed templates and personalize it to perfectly fit your needs.
Responsive web design
Xara Web Designer delivers everything needed to create websites for any kind of device, whether smartphone, tablet or PC. Exporting your website as a HTML file ensures that it will display correctly on the end device.
Search engine optimization (SEO)
Search engine optimization in the program helps you improve your website's Google ranking and attract even more visitors.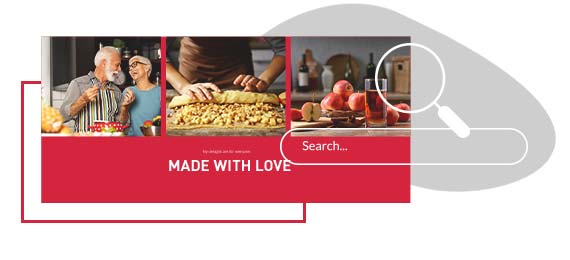 Optimized image data
Add names, keywords or alt text to your images to provide search engines with additional information about your website. This makes it easier for them to identify your website content so that they can better evaluate the relevance of your site for users.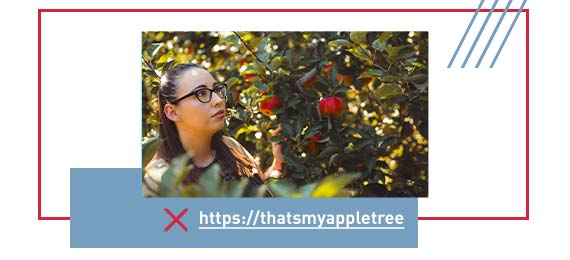 Optimized links
Nofollow links enable you to improve your website's Google ranking. Links that you can't vouch for or are not sure about can be made invisible to search engines. This way your website will be assessed as trustworthy and you'll be able to receive more visitors.
Animation for interactive websites
Design an interactive website to catch the attention of your web page's visitors.
Parallax scrolling
Bring dynamics and depth to your website with parallax scrolling. The fades and animations allow individual layers to move at different speeds.
Reveal effects
Ensure pleasant surprises: Reveal effects allow you to gradually fade in elements when users scroll through your page.
Widgets for panorama photo sliders, forms and more
Design an interactive website to impress your web page's visitors. Easily create a modern and user-friendly online presence using the photo slider from the Online Content Catalog* and other third-party widgets that are simple to embed in your website.

Simple, impressive design
It's the details that will make your site perfect.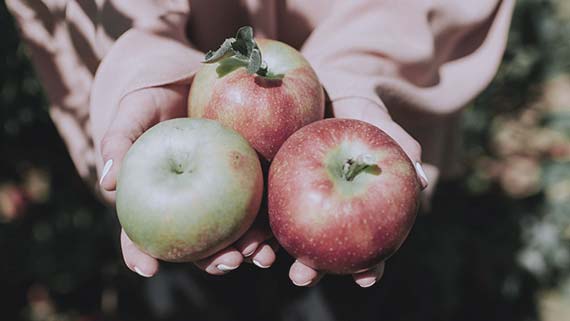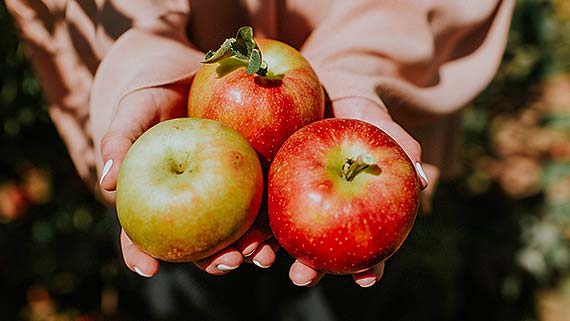 Advanced image editing
Transform your photos into true works of art. Easily customize the colors, contrast and brightness of your photos directly within the program. Create the right impression using high-quality photo filters.
Magic Color Match
Gives your website a perfectly homogeneous appearance. Use the Magic Color Match feature to generate an entire color scheme from a photo in a single click, which you can apply to any template you want. The result: Your website's colors match each other perfectly.

Share your passions with your community
Use social media to grow. Some templates have been specifically tailored for businesses and offer an industry-specific design. Expertly share your content using icons, buttons and navigation bars.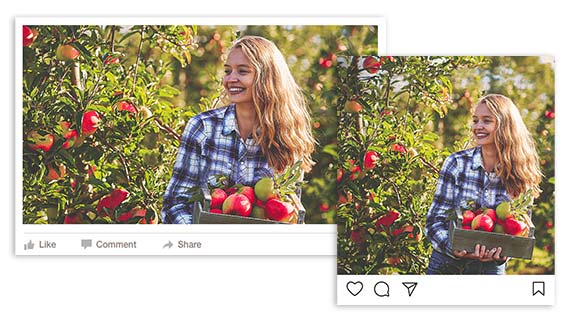 Magic Resize
So your Facebook post is ready, but you also need one for Instagram? Adjust and resize posts for use on other social media platforms in just a few clicks. Text and graphic elements are automatically adjusted and scaled perfectly.
Online presentations
Illustrate your bright ideas clearly and professionally using a presentation. Choose from a variety of templates on different topics. Simply adjust texts, graphics and layout according to your needs and you're done!

Online Content Catalog*
Get inspired and design a website as unique as your project. Xara Web Designer provides one full year of free access to a huge library of graphics, photos, dynamic effects and templates.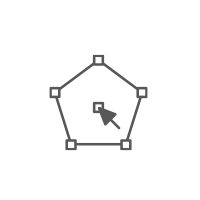 SmartShapes & website components
Draft up your own design elements for your website. The size, color and shape of each of your tables, layouts, shapes or modern flat designs can be easily modified.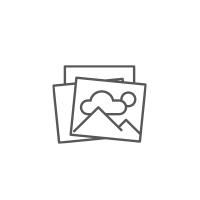 Over 900,000 stock photos
Images and photos will liven up your website. For this reason, the Online Content Catalog provides you with almost one million photos to choose from – all of which can be used for free and even commercially.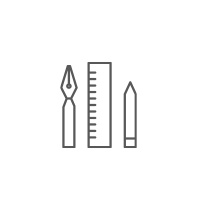 Over 180,000 graphics & illustrations
Find the right visuals for any topic: The Online Content Catalog* contains a huge selection of graphics and illustrations that you can integrate perfectly into your website.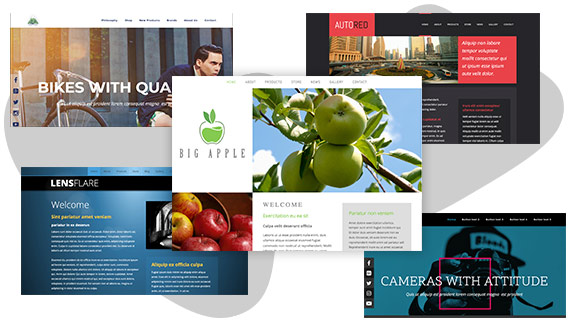 Moe than 250 premium design templates
There are now over 250 templates for a variety of topics available to help make your website as unique as you are. Give your website exactly the right look – whether for your personal travel blog or family business: Every template is 100% customizable to your needs.
Go live with just one click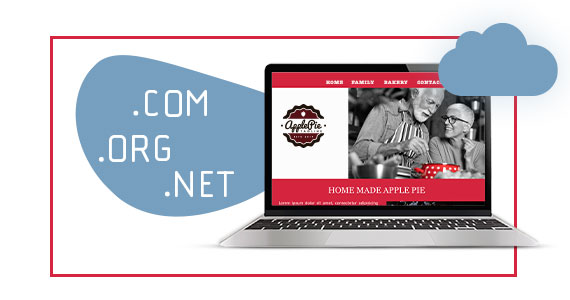 Includes hosting & your own domain
Upload your website with just one click. Simply focus on your website's design while we take care of the rest. With the Premium version, you get 2,000 MB web storage space and your own domain** free for 1 full year.

Cutting-edge today. Cutting-edge tomorrow.
Includes the Update Service for one full year.
Every day. Today, tomorrow and for the next 365 days, your website will always have the latest look! Our Update Service is included for free and offers you one full year of automatic software updates with brand new features.***

Sold out
This product cannot be shipped to your country currently.
35+ website templates
500+ design elements
100% design freedom
No prior programming knowledge required
130+ photo filters
Animations & Effects
Advanced image editing
2 GB web storage & domain**
Sold out
Xara Web Designer Premium
This product cannot be shipped to your country currently.
240+ website templates
1,000+ design elements
100% design freedom
No prior programming knowledge required
130+ photo filters
Animations & Effects
Advanced image editing
2 GB web storage & domain**
* 1 full year of access to the Online Content Catalog. After the first year has expired, the offer can be extended for a discounted price.
** The offer includes one domain with one of the following endings: .com, .de, .net, .org, .at, .be, .biz, .ch, .co.uk, .es, .eu, .fr, .info, .it, .name, .nl. After the contract is terminated, you may continue to use the domain(s) according to the applicable conditions (special offers are excluded). The offer is limited to a duration of 12 months and is renewed automatically if not terminated 8 weeks before the end of duration. The terms and conditions of The Xara Group Ltd. apply, which may be read at www.xara-online.com. The payment for the total amount is made at the time the contract is signed, and thereafter each time it is extended.
*** With the Update Service you will receive one full year of new features and updates for free, which can be used indefinitely. If you reinstall the program after one year, you will have access to the basic version without Update Service. After the one-year Update Service has expired you can extend it for a discounted price.