Samplitude Pro X6
Download and try the Samplitude Pro X complete studio environment for free.
Start download
The professional music production DAW
Experience perfect recording, composition, audio editing and mastering in accordance with industry standards.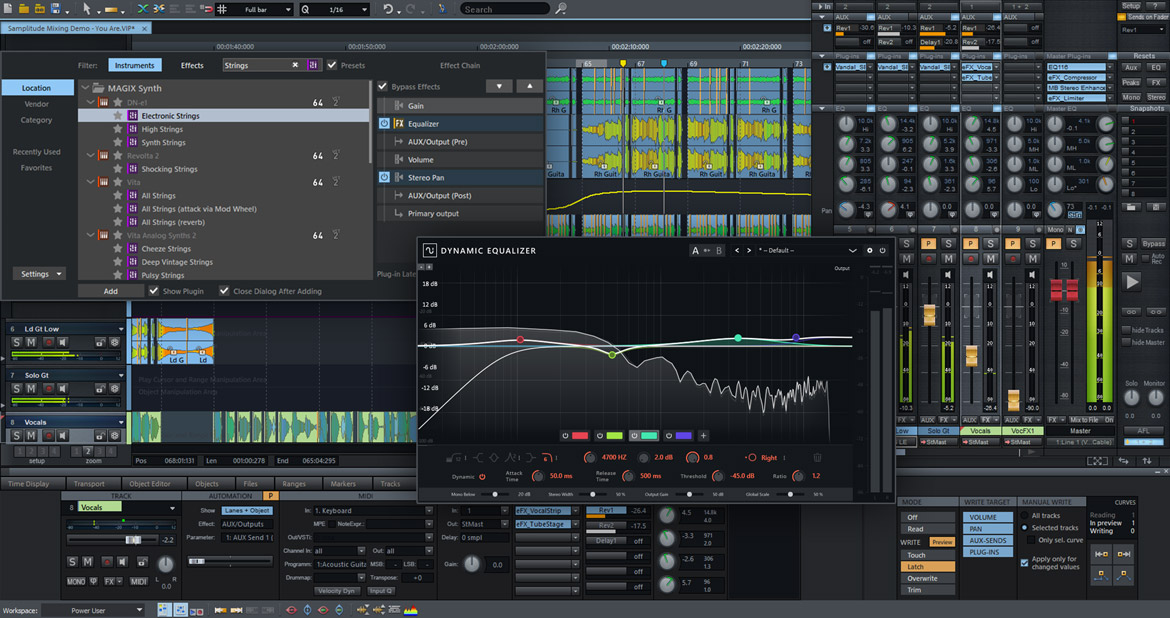 NEW! Find presets in the plug-in browser
NEW! Dockable track editor
NEW! dynamicEQ
NEW! Aux-Fader
NEW! Automation Panel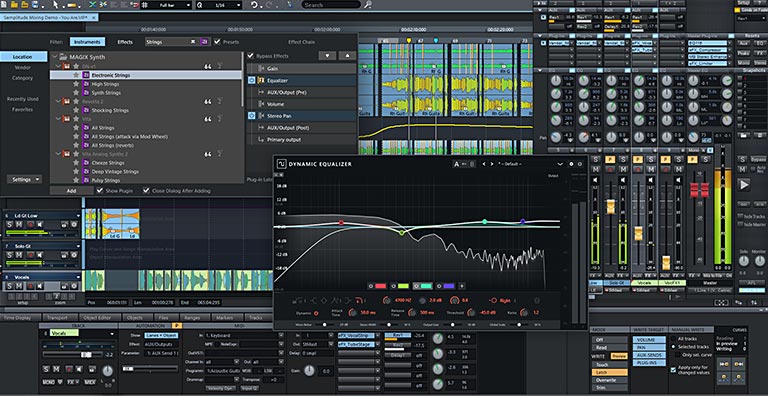 What the press has to say

Recording, Editing, Mixing & Mastering:
An absolutely sound neutral Hybrid Audio Engine
Virtual Instruments: Drum machines, synthesizer, classical instruments and much more
Independence Sampler Workstation with 12 GB of sound material
Natively integrated Voltage Controlled Amplifiers (VCA)
High-definition plug-ins for sound design, mixing and Mastering
zplane time stretching algorithm
Extraordinary sounds and intuitive instruments: Test Samplitude Pro X for free for producing beats, electronic music or professional recordings.
Creative mixing: Get more mixing freedom with free plug-in routing, intuitive effect controls for individual audio objects and VCA faders.
The mastering plug-ins and effects in Samplitude Pro X are used and trusted by professional producers all around the world.