Music Maker EDM Edition
Simply create music. Get the dance floor jumping!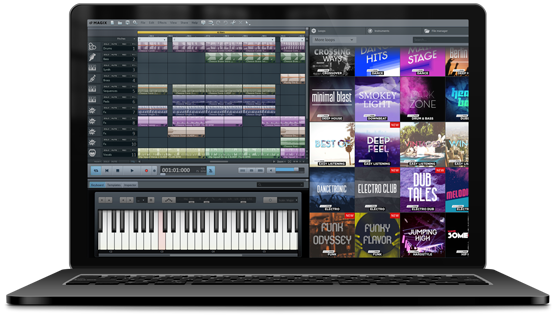 Thousands of cheering fans, sold out festivals and a whole lot of bass: Produce electronic music simply via drag & drop. Access easy operation, crazy drops, pushing synthesizers and a whole lot of good vibes to boot.
Full bass. Full sound. Full of great ideas.
Produce EDM with Soundpools
Drag & drop the Bass: A single Soundpool offers everything needed for EDM production. Powerful basslines. Catchy vocal loops. Melodies ready for the next big festival. And of course: a whole ton of drops! Drag & drop to combine the audio building blocks. All loops are optimally calibrated to match the others. In the EDM edition, you can pick up to 3 Soundpools.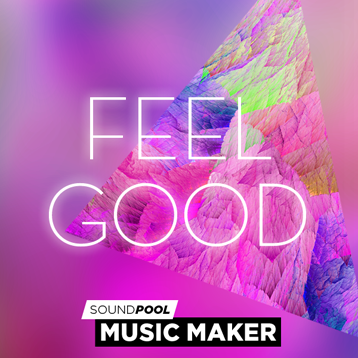 Free sounds & loops
Plenty of material for a successful festival performance: 425 sounds & loops + 7 additional Soundpools (1927 sounds & loops) from various genres. You can pick out 3 additional Soundpools for your EDM tunes.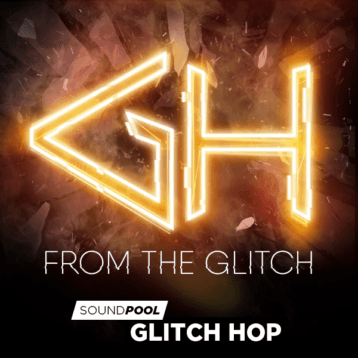 What's a Soundpool?
The Glitch Hop Soundpool is composed of various "audio building blocks" - in this case, 13 bass lines, 49 drum samples, 36 synthesizer parts and much more. You can combine these elements freely with each other in order to make music professionally. Even if you aren't a pro.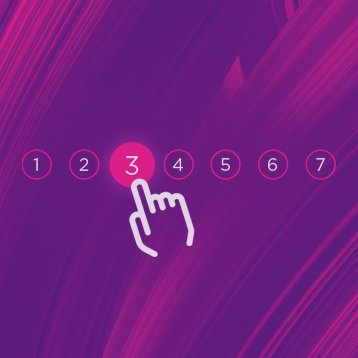 What can I use 7 pitches for?
A whole new world of sounds: 7 pitches
7 pitches - 7 times more fun! All sounds come in 7 variations that have been carefully recorded by real session musicians. Use these to create your own melody lines and produce a full track with verse, chorus & bridge even faster.
All the sounds you use in Music Maker automatically adjust themselves to match the tempo of the song.
Celebrating EDM:
Software instruments in Music Maker.
Choose a MAGIX instrument from a collection of more than 30 synthesizers, basses, strings and drum machines. In addition, select a Tiny Percussion instrument such as shaker, cowbells or darbuka. Control software instruments using the keyboard, mouse or MIDI controller.
Your 3 software instruments
Add some danger to your music: Synthesizer Revolta 2, Concert Grand LE and Vita 2 Sample Player. Easily develop exciting EDM synths, piano chords or completely new sounds.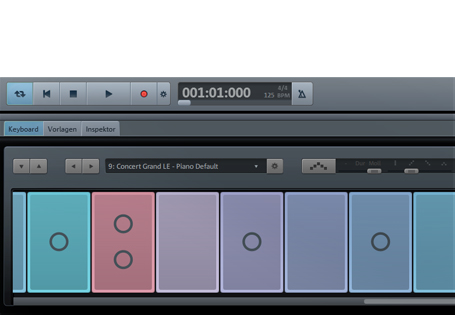 THE Piano from David G.?
With the display keyboard you will play only the right notes, even if you've never played piano before. For real. You simply can't play the wrong key! Controllable with a keyboard or MIDI controller.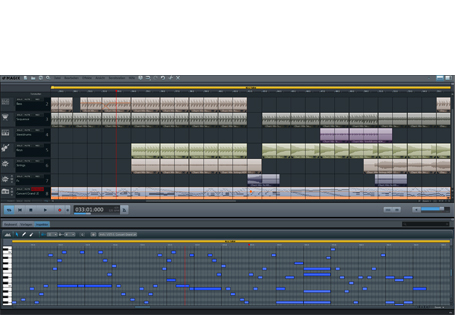 MIDI editor
Draw melodies, smileys and chords in the MIDI Editor, simply using the mouse. Move, share, edit, duplicate and play MIDI objects with the virtual instruments. Or edit timing and volume of the MIDI recordings after the fact.
Record your own vocals or DJ shout outs
Connect a microphone and record your own voice. Add the right touch to your recordings with various effects.
Mixing with sound effects
Magic sound: Change the sound of your voice and songs with professional effects such as chorus, echo, wah-wah, flanger.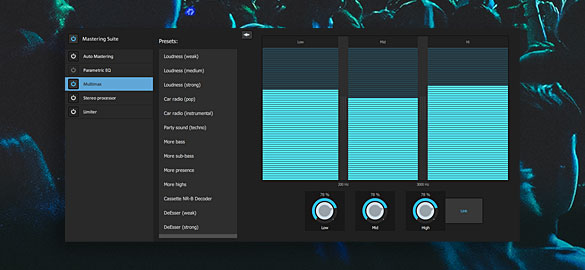 Your mix. Your sound. Your effects. Apply audio effects simply using drag & drop, or fine tune your music by manipulating elements on your own.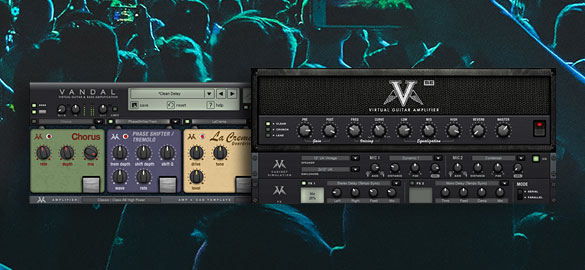 Turn it on. Go crazy. If you want to turn things up even further, simply switch on the tubes. With the guitar amplifier, you can distort and electrify sounds.

"Music Maker is a powerful DAW that can also be used by professionals."
Simtem, trap producer

"With Music Maker, I finally have the tools I've been looking for [...]."
Jairo Bonilla, composer

"I was drawn to Music Maker because of its simplicity and no-frills interface."
Cyril Picard, techno producer