Music Maker Trap Edition
Make hard trap beats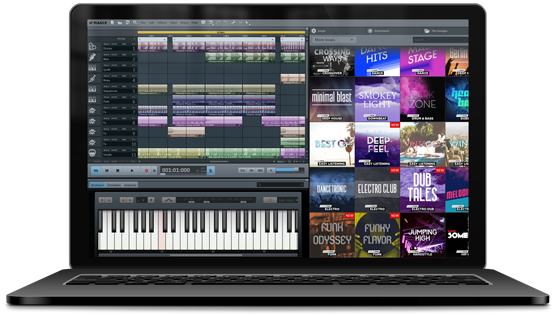 Hard beats, sluggish basses and stuttering hi-hats: With Music Maker Trap Edition, take your speakers to the limits. It's easy!
Music Maker has always been one of the most intuitive tools for beat production. Brrrrrrrrrrrrat!
Beat production with Soundpools –
The hottest trap in town
Drop the bass. And the vocals. And put down some raps. Trap beats can be easily created in Music Maker using drag & drop! Choose 3 favorites from a range of trap soundpools (packs with thousands of sounds & loops). That's more than enough material for a complete trap mix tape! You can combine massive basses with fast hi-hats and booming drops to make a personalized trap beat. How does it work? Just check out our video.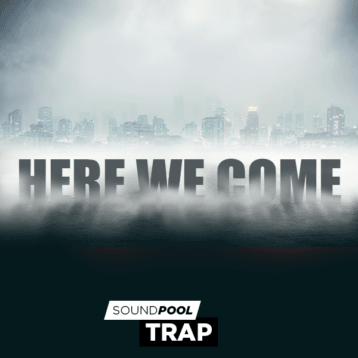 2,000 sounds & loops
It's all in the mix: Combine 2,000 sounds & loops from different genres with your selected trap sounds. Included are half time beats, phat 808 sounds, high-pitched synths and more for energetic trap music.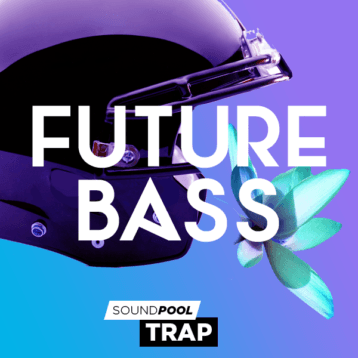 What's a Soundpool?
The Soundpool Trap – Future Bass is composed of various "audio modules" - in this case, 18 bass lines, 96 drum samples, 38 synthesizer parts and much more. You can combine these elements freely with each other in order to make music professionally. Even if you aren't a pro.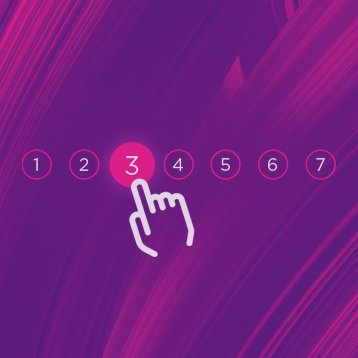 7 times the fun
All sounds & loops have been developed by pro producers and saved in 7 variations. This multiplies your options by seven – and lets you make trap beats with verse, refrain & bridge.
Produce trap beats
with software instruments
Halftime beats, phat 808 sounds and orchestral one-shot samples: Choose one from more than 30 instruments in Music Maker and start your trap production. You can play the software instruments using the keyboard, mouse or MIDI controller. Perfect for trap beats with hip-hop or future bass flair.
Your instruments
A synthesizer with sugar-coated sounds, a virtual grand piano for those classic chords and Vita 2 Sample Player form the instrument repertoire for your trap music. Develop your own strong bass sounds, EDM synths, classical piano chords and acoustic drum sets in no time at all.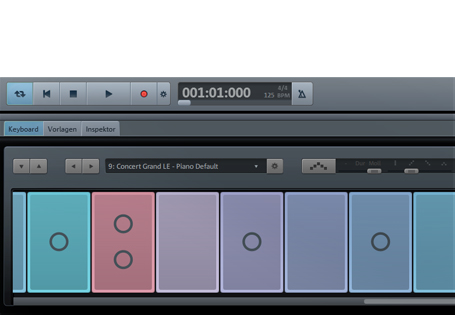 Simply play chords
Create new melodies and chords simply with your PC keyboard. Thanks to the arpeggio function in the screen keyboard, you'll play only the right notes.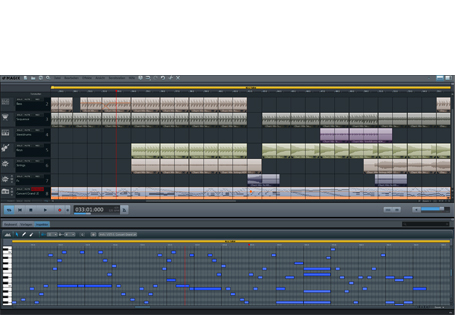 MIDI editor
Draw notes, melodies, rhythms and chords using the MIDI tool. This is how you can easily "program" complex snare rolls and lightning fast hi-hat figures or complete beats Or you can use your MIDI controller to edit the timing and volume of your recordings.
Connect your microphone to the PC and record your own vocal bits, singing or full rap parts. You can add creative filters and effects to the recordings after the fact.
Effects for your trap beats
Effects in Music Maker are fast and easy to use. You don't have to spend time choosing the right one – simply go ahead and drag & drop to see what works. Or you can work with your own custom settings to achieve the right polish.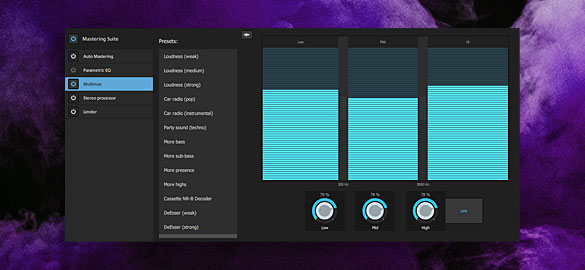 More swag: audio effects
Distort the sound of your vocals with audio effects like reverb, echo, wah-wah and flanger in styles such as"mask off".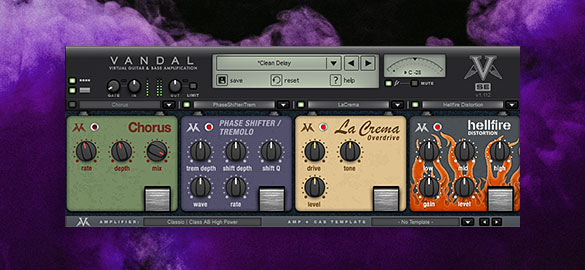 For more boom: Guitar amplifier
Turn up "distortion" levels for your vocals, drums or brass elements. The guitar and bass amp lets you edit the sound design of your beats quickly and professionally.

"Music Maker is a powerful DAW that can also be used by professionals."
Simtem, trap producer

"There are many great products out there, but MAGIX Music Maker is just my thing."
Killa-D, hip-hop producer

"I was drawn to Music Maker because of its simplicity and no-frills interface."
Cyril Picard, techno producer