ACID Beatbox:
The new app for Beatbox videos

Drop the beat – but in a video! With the ACID Beatbox app, be transformed into the ultimate Beatboxer. Unleash your creativity and record your own sounds using your mouth, your hands, an object or anything else. You'll be able to create cool and funny videos to share with your friends on social media or with any messenger app!
Be inspired
Browse through our samples of fun Beatbox videos and choose the one that you'd like to create for your own video.
Your voice becomes the beat
Using the front camera of your smartphone, record sounds and create a Beatbox selfie video. Or, use the back camera to record others and Beatbox with them together. The sounds will automatically be matched with our songs resulting in the perfect beat.
Share your creation
Share your beats with friends via Snapchat, WhatsApp, Line or any other messenger platform. Use the videos for your next Instagram story or share them with other music maniacs on TikTok.
Be transformed into a Beatboxer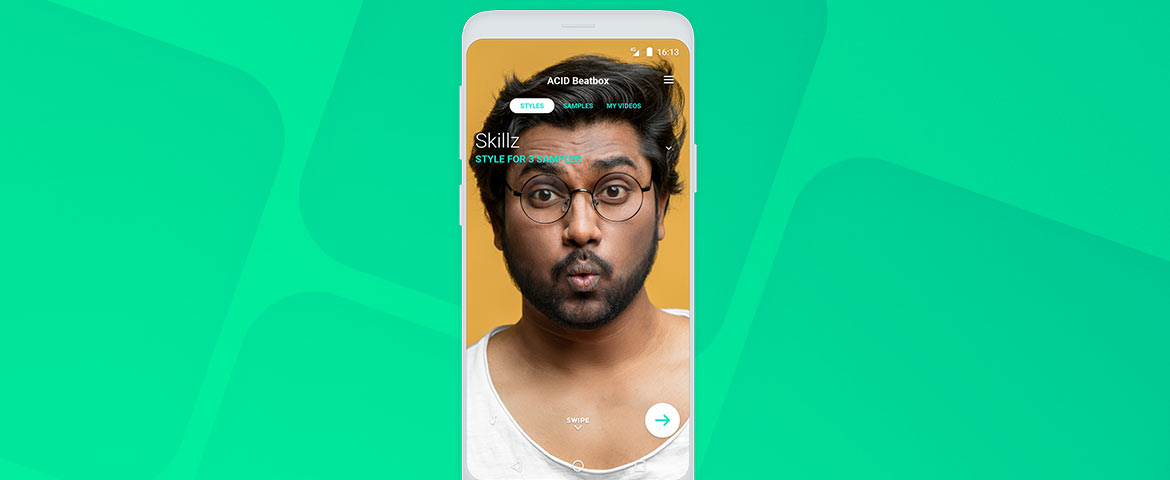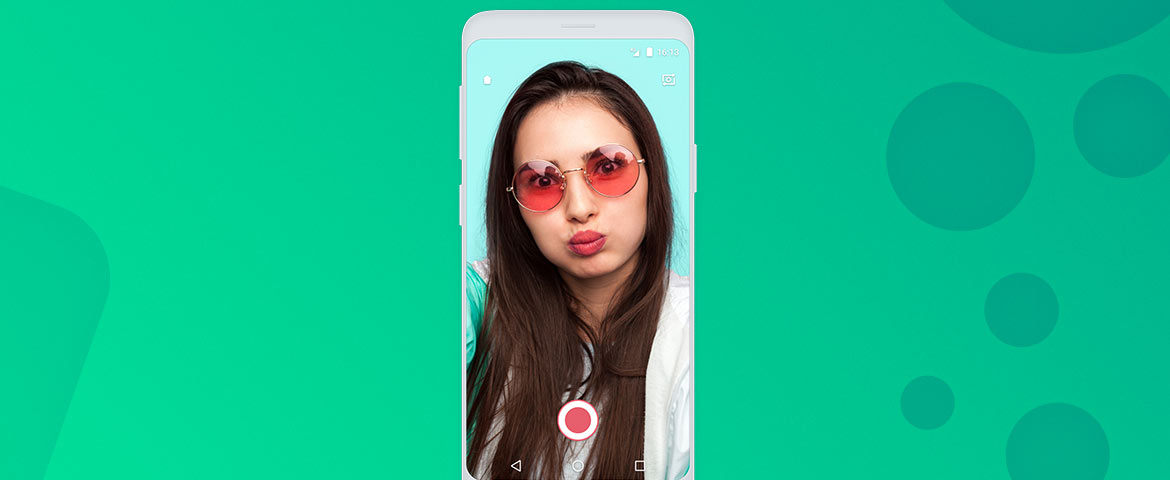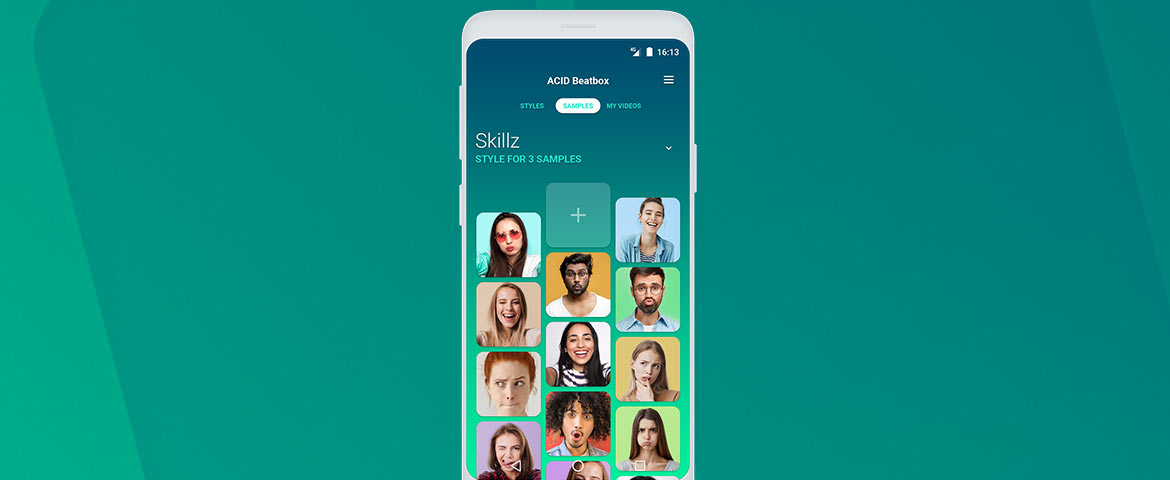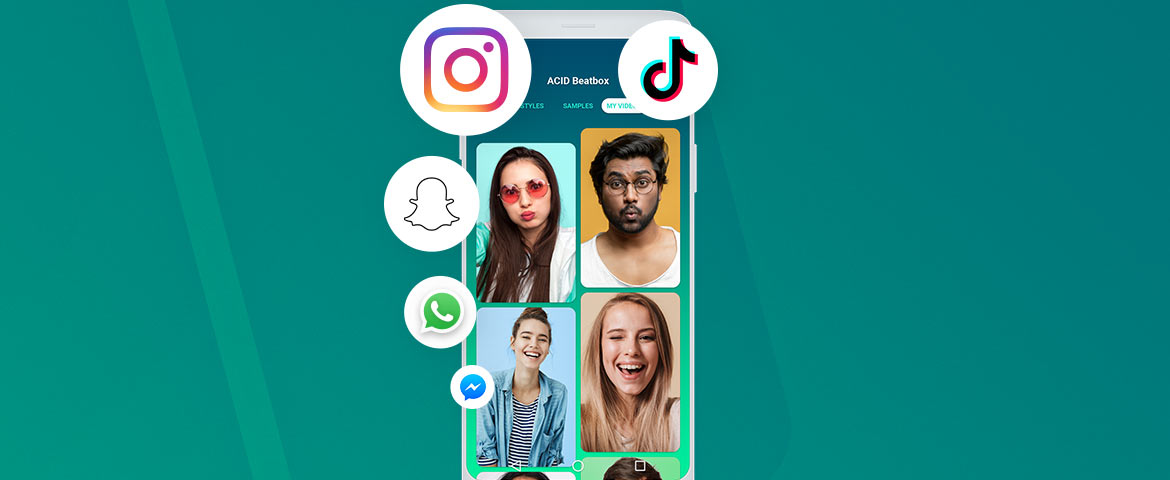 Discover the fun of making beatbox videos
You only need to record single sounds
Start collecting lots of cool sounds
Create & share funny beatbox videos from your sounds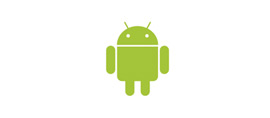 Program languages: Deutsch, English