Get your videos back into shape.
Anyone who uses an action camera or digital camera with a wide-angle lens is familiar with this problem - distorted horizons and borders can lead to unnatural looking and potentially useless images. But thanks to DeFishr, this no longer has to be the case. Simply load the distorted photo or video into DeFishr, observe the before/after effect and let the automatic correction work its magic.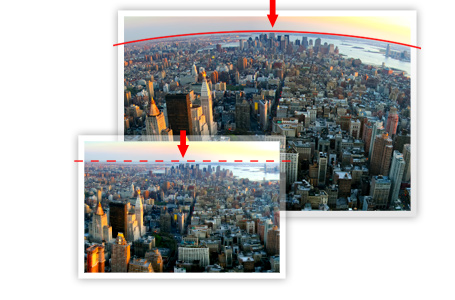 The most important features:
Automatic removal of fisheye & distortion effects
Ideal for all videos and photos
Fast perspective correction with a click
Support of all camera lens combinations
Retroactively adjustable display section, rotation and zoom
Optional manual adjustment of corrections
Note: This plug-in is only compatible with MAGIX Video Pro X (Version 6 and higher).
Some advanced program functions demand more of your computer's processing power. To get the most from these functions, your system should at least meet the following recommended requirements. Check your operating system's control panel for technical information about your computer.
Note: This plug-in is only compatible with MAGIX Video Pro X6.
Supported file formats
mov
mpg
mpeg
mp4
mts
m2t
m2ts
m2v
avi
mxf
vob
vcd
3gp
jpg
tif
Supported camera models
CamOne
Panasonic LumixDMC T27
Contour HD Mod1300
Contour+2
Samsung Galaxy S2
Samsung Galaxy S3
OlympusE-PL3, Rollei Bullet HD
Rollei Bullet S5
GoPro Hero2
GoPro Hero3
GoPro Hero3+
Canon XHA1
Canon HFG10
Canon EOS
Sony HDR AS10/AS15
Drift Innovations HD170
DJI Phantom Vision FC200
Somikon DV800
+ similar models or models with the same lens