We believe in the power of video and audio. For 25 years, we have been creating cutting-edge software for a global audience. Our award-winning SaaS-solutions help 35 million people and thousands of broadcasting companies all over the world to tell their stories, to promote their brands or to create stunning soundtracks and movies. We place value on outstanding solutions for the creation, design, presentation and archiving of digital photos, graphics, websites, video and music.
MAGIX products have played key roles in Oscar Award-winning film productions as well as musical productions that have gone on to dominate the charts worldwide. Thanks to our innovations in automation, workflow coordination and countless other features, broadcasting companies, artists, production teams and creative enthusiasts have realized their creative visions with MAGIX.
Discover MAGIX and its iconic brands, including VEGAS Pro, VEGAS POST, SOUND FORGE, ACID Pro, Samplitude and Sequoia: the world's leading software solutions for audio and video creation!
1. Unlocking the power of storytelling – any time and any place.
Producing outstanding movies, podcasts or soundtracks has never been more streamlined and efficient, with extremely high performance traditional and cloud-based workflows, and on any device.
2. Intuitive innovation.


Extremely powerful and accessible at the same time: The MAGIX development team embraces innovation and laser-focus on developing a portfolio of high performance, extremely versatile and deeply interconnected software to unleash artists' creativity.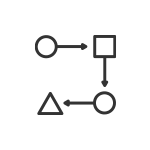 3. Seamlessly integrated with your daily routines.
Our software solutions integrate with leading cloud and communication technologies; we work closely with our partners - from Microsoft to Intel, from Acer to Lenovo - to ensure they are a natural extension of your daily workflow.
Our vision: To always be one cut ahead
How can we make video and audio production better, easier, more efficient? This is the question that drives each and every one within the MAGIX universe: All our team members are creators at heart - it is their passion. Our mission is to continuously push video and audio production to new levels. And it is with these visions in mind that we constantly strive to develop innovative technologies that empower our customers' creativity: Cloud integration
Collaborate on projects, share your multimedia assets and access your data from anywhere with our platform built on Microsoft Azure. Live events
Sharing your creative content live with thousands of people was never easier; as well as interacting and collaborating thanks to the integration of Microsoft 365. Best performance on any device
We deliver the best customer experience, high performance and an intuitive GUI on any device: desktop, notebook, tablet or smartphone. Multi-platform deployment
Benefit from multi-platform deployment of our solutions via Windows Virtual Desktop.
MAGIX: Partnering with technology leaders
We believe that optimal performance is achieved by perfect integration between technologies. This is why MAGIX is part of a broader alliance of technology leaders – from CPU and GPU manufacturers to leading developers of operating systems and OEMs. This extensive cooperation with our partners enables an entirely new level of creativity and productivity in all MAGIX solutions.
All of our products benefit significantly from the Microsoft ecosystem: Microsoft Azure, Microsoft 365 and Windows. We cooperate on engineering level: By fully integrating Microsoft 365 the strong partnership infuses our creative solutions with productivity and collaboration. The perfect integration between technologies is presented at major events like Microsoft Build.
Intel is our premium partner providing optimum performance on all devices. Thanks to this strong partnership, we are able to provide compelling, valuable solutions in the fields of Artificial Intelligence and Machine Learning as well as HDR video, where we provide a seamless HDR workflow and user experience.
Our software solutions are also optimized for NVIDIA and AMD.
Our goal: create the world's best video and audio solution.
We want to provide you the world's best solutions for empowering the creativity of over our more than 35 million users and counting around the globe. To do so, we have continuously evolved over the past 25 years: from a German start-up to a multinational company with seven branches across the world and a customer base in Europe, Asia and North America.
What's important to us
1. Inspiring our users by delivering the best possible quality and product experience at a fair price.
2. We're drivers of the latest technology and we also use it ourselves in order to improve our own performance.
3. We love all that is digital and are passionate about new concepts, developing and marketing with a focus on maximizing the value of your content.
4. Social and ecological objectives are important to us. We are fully committed to the UN Global Compact principles.
5. We are open to change. We respect other opinions and cultures. We love our customers and partners.