Creative music production with ACID
ACID offers legendary loop-based music creation alongside pristine multitrack recording, professional audio and MIDI editing and dozens of high quality plug-in instruments and effects. Now with 64-bit technology and brand new instruments and loop content, there's never been a better time to create and innovate. ACID has everything you need for great music production.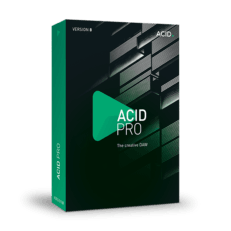 ACID Pro 8
Legendary and innovative music composition with pro level recording, editing and mixing plus dozens of new plug-ins and a powerful 64-bit engine.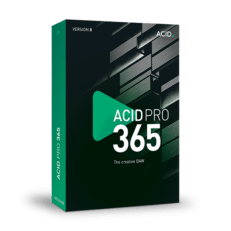 ACID Pro 365
Stay up to date with the ACID Pro universe for a low monthly fee and enjoy all the new updates, patches, features, instrument and effects as they are released.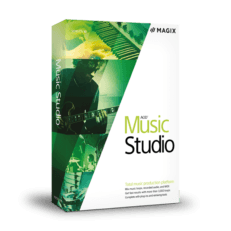 ACID Music Studio 10
Your entry point to music production has all the innovative loop-based music production features you need to make great music.
Don't take our word for it.
Artists on ACID Pro.

"ACID is instantaneous gratification in a way that's not talking down to the user, nor is it making music for you. It's a phenomenal compositional tool."
BT, Grammy nominated Composer, Producer, Technologist, Engineer, Multi-Instrumentalist and Inventor of the Stutter Edit

"If you wanted two programs from MAGIX and you just had ACID Pro and SOUND FORGE software, that's all you'd need. I don't think I've ever looked at the manual for any of my MAGIX products. You open it up, and because they're designed so well. I've never had an installation fail on me. I don't think any of my MAGIX products has ever crashed."
Ted Perlman, Grammy rewarded Producer, Songwriter, Musician and Arranger

"Producing great tracks quickly and efficiently is key in this business. ACID software helps me achieve my goals without sacrificing creativity."
Tony Verderosa, Drummer, Composer and Producer

"It's impressive how a DAW this powerful feels so lightweight. Complex projects open and close nearly instant and the new UI is snappy and responsive. The dark UI is easy on the eyes but keeps the classic ACID look old fans of the software have grown to love. Version 8 has the most comprehensive sound and effects package bundled with ACID Pro to date. Finally being able to use all of my 64 bit plugins in ACID is a dream come true."
Mac Melto, Producer, Composer and Viacom Library Contributor

"The projects that would normally take me two-three hours to create a sound, or a plug-in feature in Pro Tools, would take me 15-20 minutes in ACID."
Rod Carillo, Producer and Remixer

"The moment I was introduced to ACID Pro everything changed. It was the first DAW that made it super easy for sequencing, to create and manipulate loop-based content. No longer did I have to fight for studio time because now I could work from home and get amazing results fast. (...) More than 20 years later, I've yet to find another program that has the same power and versatility as ACID Pro. The latest version of ACID Pro 8 picks up where ACID Pro 7 leaves off, providing more stability, plug-in support and a sleeker look that's easier on the eyes."
Curtis Atchison, Producer and DJ
BT
Ted Perlman
Tony Verderosa
Mac Melto
Rod Carillo
Curtis Atchison
Join the community
Interact with other ACID users and discuss the latest trends or challenges in music production - or just share your music on Facebook!

Community
Join the conversation with other audio professionals and enthusiasts. Share your production tips and tricks with the ACID community.

Facebook
Discover the world of ACID on Facebook! Join an awesome community to share your music, get inspired and learn about the latest product updates.

Newsletter
Sign up today and never miss out on the latest news, information or ACID offers.