New in SOUND FORGE Pro Mac 3
The latest update offers several new features to enhance the editing, processing and mastering of audio files on macOS.
iZotope RX Elements
(£99 value)
Imagine a stand-alone audio editor with spectral editing capabilities. Now add four additional audio-enhancing plug-ins. Nice! Now included with SOUND FORGE Pro Mac 3.
Watch video
(This video contains certain features which may not be included in RX Elements.)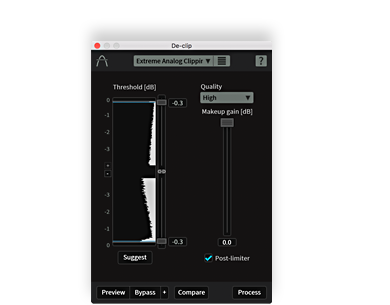 De-Clip
Restore distorted audio by detecting and repairing clipping artifacts.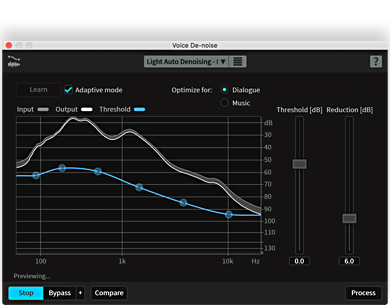 Voice De-Noise
Specifically designed to fine-tune vocals and dialog by reducing background noise.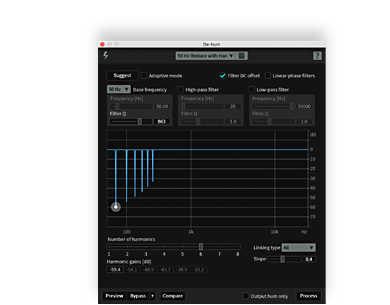 De-Hum
Easily remove line noise and ground-loop hum.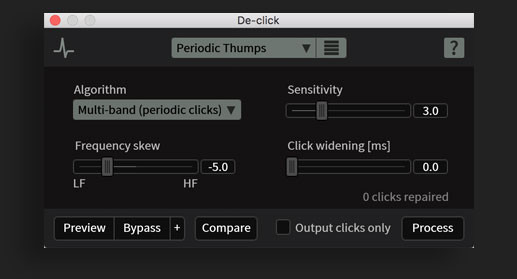 De-Click
Use the low-latency de-click algorithm to remove clicks and crackle from vinyl recordings, or attenuate the "clicky" performance of a bass guitar track.
iZotope Ozone Elements
(£99 value)
Professionally designed presets and precise macro controls make achieving a final master with punch and clarity a breeze. Based on the algorithms of the legendary iZotope Maximizer, Ozone Elements enables you to achieve a full, rich, and loud final master; radio and streaming ready.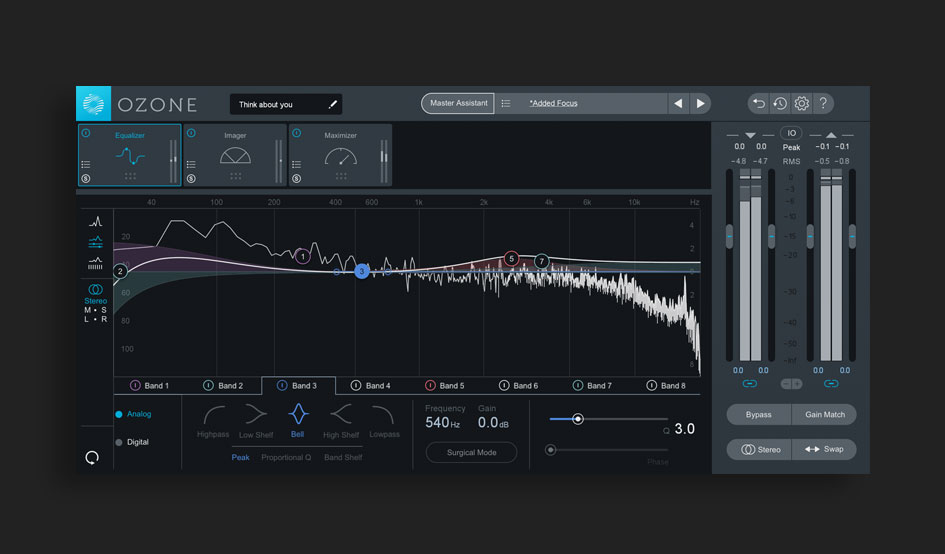 Over 75 professionally designed presets
Full support for VST, AU, RTAS, and AAX plug-ins
Simple controls effortlessly deliver high-impact masters
The perfect application to deliver both radio-ready and streaming-ready masters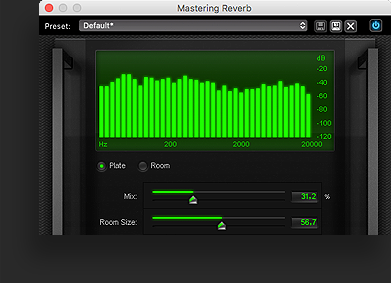 Expanded signal and effects processes
New processes added to the native SOUND FORGE arsenal of processes and effects include noise gate, reverb, simple delay, chorus, and flange.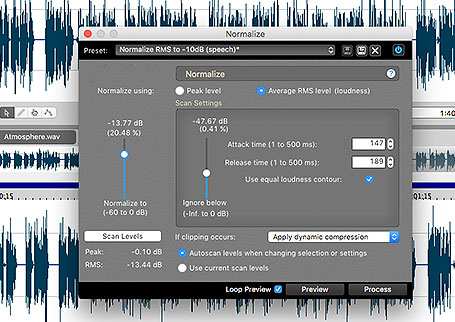 Automatic Loudness Leveling capabilities
Take the guess work out of finalizing AES/EBU-compliant, broadcast-ready audio master files. Automatic Loudness Leveling combined with the Loudness Meters ensure compliance with broadcast loudness regulations such as the CALM Act (Commercial Advertisement Loudness Mitigation Act).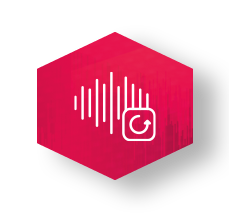 Audio repair improvements
Automatic clip detection quickly scans for and detects clipping.
The Detect Clipping command automatically places markers at each instance of an audio clip to help you quickly locate and repair audio clippings.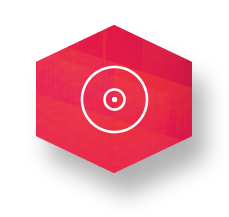 Dynamic rendering of project files
No need to render intermediary pre-masters any more. Pass multiple audio pre-masters through unique plug-in chains as they are being burned, disc-at-once, to a Redbook standard CD.
A single click saves every project file, along with information about the plug-in chain and its associated audio asset.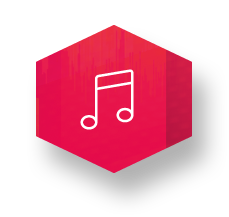 Mastered for iTunes auditioning
Hear exactly what your mastered-for-iTunes audio will sound like before rendering.
Continue to adjust, edit and enhance while auditioning the results in real-time without rendering.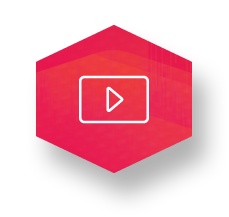 Load the audio portions of popular video file formats
Open and edit the audio stream from a variety of popular video file formats including XAVC, XDCAM, AVCHD, and more.