Transfer videos from VHS to PC the easy way!
If you want to transfer VHS to PC, there's an easy way to do so that doesn't involve any complicated technical knowledge.
With Rescue your Videotapes! software from MAGIX, you don't need professional experience in video editing or expensive equipment. The package contains all the hardware and extras you need to connect your video recorder to your computer, as well as Windows PC software MAGIX Video easy, which is specially designed for beginners. It's the ideal way to transfer videos from VHS to PC.
There's a number of reasons why it's a good idea to transfer VHS to PC. VHS technology is already so old that video recorders are no longer being produced - and blank cassettes are pretty hard to come by these days! So the equipment won't exist for much longer for working with VHS. It's best to digitize VHS analog format to rescue treasured memories on film so you can watch them for years to come. After copying over your videos, the films are saved on your computer's hard drive in digital format, which means they are protected from dust and other factors. The magnetic tape inside cassettes has a life span of around 15 years before it starts to deteriorate in quality. By that stage the image and sound in your videos may already be in poor condition. But once you transfer movies on VHS to PC, all this is no longer a problem. The process of transferring VHS to PC also enables you to edit your films. For instance, you can edit digitized films, remove ad breaks or add transitions and DVD menus to videos. In addition you can improve image quality by making corrections in a matter of clicks.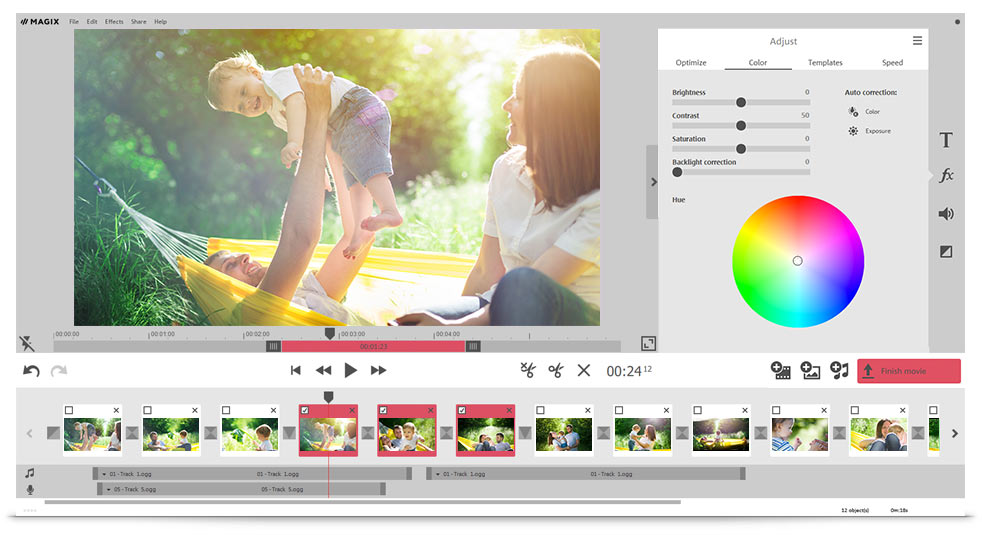 Relive your old VHS video recordings on PC and DVD
After transferring films from VHS to PC even beginners to film editing can easily create DVD's using Video easy, which is included in the package. "Rescue your Videotapes!" from MAGIX is a complete package for digitizing old films. It enables anybody transfer old VHS to PC so they can enjoy their videos on DVD.