Still have piles of old tapes lying around the house? We completely understand. Those old videos can be nearly impossible to let go of, especially when they're of rare and cherished moments like your child's first steps, your wedding or even your favorite TV shows from the 80s. Here's what you need to know to convert your tapes and home movies to digital and enjoy them at maximum quality for years to come.
Why you should convert your VHS tapes to digital
There's just something nice about old VHS tapes that makes you want to hold on to them. But, since VHS tapes only last for so long, you should really consider converting your tapes to digital as soon as possible. If you still have tapes lying around from the 90s, now's the time to act:

The risks of analog
Even under optimal conditions, VHS tapes only tend to last about 35 years. After this point, the picture starts to wobble and the sound begins to worsen.
Old cassettes use magnetic tapes which are very sensitive. These can be easily damaged by moisture and heat, making your favorite videos unrecoverable.
VHS players are all but impossible to find nowadays and the odds of a revival are slim.
The advantages of digital
Digital video doesn't get worse with age.
Video files can be stored for very long periods of time, so you'll be able to watch them whenever you want.
Converted VHS tapes are compatible with all standard media devices, including PCs, tablets and smartphones.
Which tape format do I have?
VHS isn't the only vintage tape format that can be converted to digital. In the 1970s and 80s a wide range of different formats were introduced and popularized, including Betamax, Video2000 and Video8. Here's what you need to know to identify the tapes you have at home:

Super 8 - 1965
Super 8 is a film format intended for home use which became very popular in the late 1960s and 1970s. Before Super 8 was introduced, loading film into a camera required threading the film by hand. Super 8 film came in innovative cartridges which made loading a breeze.

Betamax - 1975
Developed by Sony in the 1970s, Betamax tapes were marketed to hobbyists and were introduced at the same time as the first commercial video recorders. The introduction of competitor formats like VHS and Video2000 brought about the infamous videotape format war.

VHS - 1976
The "Video Home System" was developed by JVC and eventually established itself as the preeminent home video standard. To this day, it is the most common video tape format available.

Video2000 - 1979
The European response to VHS was the Video2000 format, developed by Grundig and Philips. Unfortunately, Video2000 could not compete with VHS and was eventually ousted during the format war.

Video8 - 1985
The Video8 format featured a smaller and more convenient cassette and became a popular option with the introduction of the first camcorders. Its predecessor, Hi8, was introduced in 1989.

SVHS - 1987
SVHS, or Super VHS, was an improved version of VHS which used a higher-quality tape and supported higher resolution video. The success of this format was hindered, however, by the fact that VHS players could only play SVHS tapes in normal VHS quality.

Hi8 - 1989
Hi8 was an improved version of the Video8 system that used the same cassette shape with higher-quality tape. Hi8 recordings are of much higher quality than Video8 or VHS. The successor to Hi8 was Digital8.
What do I need to convert my VHS tapes to digital?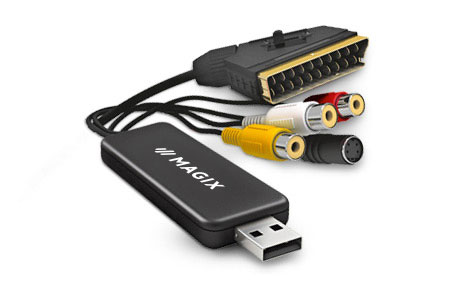 Converting video tapes to digital normally requires a special cable which connects your tape player to your computer. One end of the cable should have a USB connector on it, and the other end should have a connector which can be used with your tape player (e.g. SCART, RCA or S-Video). You'll also need video software which can record the output signal from your tape player. Once the video footage is on your PC, you can burn it to DVD or save it in any standard video format. These three items — presented in the convenient checklist below — are essentially all you need.
Checklist
Needed for playback:
1 video playback device (e.g. tape player or camcorder)
To transfer video to your PC:
1 USB video converter (with a SCART, RCA or S-Video connector)
1 video editing program / VHS to DVD converter (e.g. Video easy, Movie Edit Pro)
Convert VHS to digital —
step by step with MAGIX Rescue your Videotapes

Converting VHS to digital
Use the USB video converter included with MAGIX Rescue your Videotapes! to connect your video playback device to your computer. Make sure the switch on the SCART adapter is set to "Out". Open Video easy (also included) and create a new video project. You're now ready to start transferring and recording the VHS video. Recording in session!
Video8 and Hi8 conversion works essentially the same way as VHS, only with smaller cassettes. Once the video is on your PC, you can burn a DVD or save it as a video file on your hard drive.

Editing digitized videos
From shaky footage and wind noise to washed out colors, most VHS footage has seen better days. But with the right video editing software, you can correct many of these issues and restore your videos to their former glory.
For this reason, it's a good idea to fix up your newly digitized VHS videos, even if it means investing a bit more time. It's more than worth the wait.

Burning VHS to DVD
Once your video is fully copied onto your PC and you've repaired the picture and sound, there's only one thing left to do. After all these years, you can finally make a DVD and burn your recorded VHS to DVD, HD DVD or Blu-ray Disc. Of course, there are other options available to you as well, such as uploading the video to a Cloud service or saving it on a USB drive.
Conclusion: It doesn't take much to rescue your videotapes. In just a few easy steps, you can turn old memories into convenient digital movies to be enjoyed again and again throughout the years — without ever having to worry about damaging your VHS tapes or losing the original.
How do I go about editing my newly digitized videos?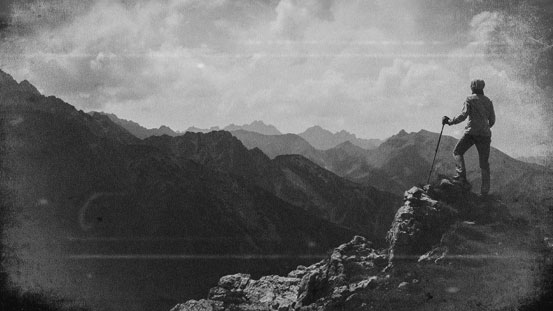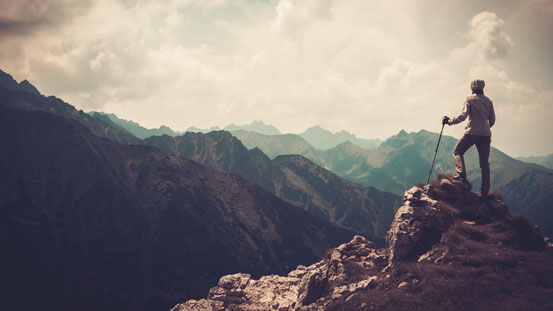 Breathing new life into your videos
Here are some of the effects and corrections which can be applied to your digitized videos:
Picture and sound corrections for digitized VHS tapes
Editing out commercials
Adding cinematic effects
Creating personalized DVD menus
Adding special transitions
Converting the video to the format of your choice