All features in
SOUND FORGE Audio Cleaning Lab 4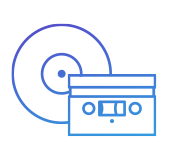 Record audio media
Professional studio quality: Record individual tracks, entire albums or voice-overs quickly and easily.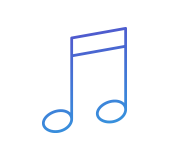 Import CDs
Transfer your albums, singles and EPs to your computer. Compile a selection of your favorite songs.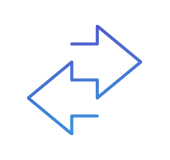 Export
Export audio files in any standard format, from MP3 and OGG to WAV and AIFF.
iZotope RX 8 Elements
RX 8 Elements from iZotope is the optimal tool for quickly and easily removing unwanted noise, "s" sounds, clicks and other elements from your audio files. This powerful cleaning & restoration tool provides four outstanding modules for achieving crystal-clear sound: De-click, De-clip, De-hum and Voice De-noise.
Spectral display
The various frequencies of the audio track can be visualized. This allows for precise removal specific noises.
Preview function
When you select a range in the spectral display, you can preview to hear what the range sounds like after cleaning and compare it to the original.
Auto Cleaning
This feature makes suggestions for improving audio after analyzing your material. Any suggested improvements can be adjusted afterwards.
Presets
Helpful presets: Easily remove unwanted sounds like background or traffic noise with the help of over 360 presets.
Advanced effects editing
The program offers direct access to all effect parameters for sound optimization in audio editing and mastering.
Remove crackling from LP tracks
Crackling can be quickly and easily removed from vinyl with presets for different strength levels.
Clipping reduction
Prevent clipping during recording or remove it in post production with the help of the limiter and DeClipper to account for varying levels of volume.
Smartphone audio
Access diverse presets for optimizing audio recordings made with your smartphone for enhanced results.
Stop wind noise with the click of a button
Eliminate wind noise in no time at all using professional plug-ins and presets.
Remove camera noise
Get rid of noises from older camcorder models by using simple presets or your own customized adjustments.
Optimize speech recordings
Optimize the sound of speech with a few clicks and remove popping and hissing sibilant sounds in voice recordings.
Range-based effects editing
Range-based effects editing allows you to apply effects quickly and easily to a specific range within an audio file, which streamlines your entire workflow.
Plug-in browser
Finding the right plug-in is quick and simple: With the plug-in browser, all effect VSTs are right there at your fingertips. You can simply click to open advanced VST settings in the plug-in browser.
8 tracks for audio montage
Create transitions and add audio commentary or sound effects to recordings. The 8 tracks provide plenty of space for comprehensive audio editing.
See what you hear
Work on the visual level with a spectroscope, peak meter, spectrogram, bit meter, correlation meter and direction meter
Time stretching & pitch shifting
Access one of the best algorithms in the world from zplane™ for adjusting pitch and speed. With precise, virtually artifact-free results.
Range editing
Switch to range mode to select individual sections within a track and copy or edit them with a single click.
Object effects
Edit individual sections of a recording with different effects and settings to specifically remove noises, for instance.
Edit audio files
Explore the numerous audio editing features such as volume adjustments, individual editing techniques and working with automatic wizards.
Divide up recordings
The program automatically detects where one song ends and the next one begins, so you can select and skip the tracks on the finished CD.
Sublime transitions
Fade lines within the audio track enable you to quickly and easily adjust the volume. This lets you slowly fade in intros.
Batch processing
High efficiency: Optimize or export multiple songs or entire albums in one step. This lets you edit your entire music archive in one go.
CD covers & track info
Cover and track titles are automatically populated for original CDs and displayed when you play music on smartphones, MP3 players or music management programs.
Audio converter
Vinyl or CD, MP3 or OGG, WAV or AIFF: You can record in a range of formats, and burn CDs and convert audio files as well.
WaveColor
A color-enhanced waveform display that uses different shades of color and saturation levels to make it easy to identify pitch levels & sound characteristics.
Import for video sound
New, more efficient algorithm: Import video files and start editing the audio track right away.
Perfect video sound
Enhance speech recordings and reduce background noise, wind noise or sibilance – a wide range of presets are included for removing all types of noise.
Preview Monitor
The preview monitor enables you to work on two monitors simultaneously, including in 4K. The ideal tool for synchronizing picture and sound.
Video Sound Optimizer
Click on your track and the Video Sound Optimizer will suggest the right effect settings for enhancing music or speech in your footage.
Media exchange
Transfer your audio or video projects with just a few clicks from SOUND FORGE Audio Cleaning Lab 4 to any other video editing software.
Video converter
Convert your video files with optimized sound into all standard formats. Movie formats such as MPEG-4 can easily be converted to WMV.
wizardFX Suite
wizardFX Suite contains a range of diverse effect plug-ins with comprehensive and fast preset selection. Discover high-quality effects such as the Limiter, Tape Machine, Gate or Modern Reverb. Control effect levels with a practical slide controller and give your audio files a new sound character. The wizardFX Suite has a wide range of uses and works well with any kind of sound.
Music digitally remastered
Simply select the genre for your song and the Auto Mastering function selects the optimal audio settings for optimizing sound. Compare and preview results with other music styles such as jazz, '70s funk & soul or classic '80s pop.
Mastering package
Optimize and fine-tune the sound image of your audio material with just a few clicks. The new, parametric 6-band EQ module provides optimal sound for your productions. The StereoFX module expands the width of the stereo field and the MultiMax multiband compressor/limiter produces an authentic, warm sound image.
essentialFX
essentialFX is a collection of 6 professional effect plug-ins taken directly from the field of professional audio.
eFX Reverb
eFX Reverb contains everything you need for modulating reverb effects professionally – whether for short reflections or longer reverb.
eFX Gate
This plug-in only acts when the set audio signal occurs, for example, noise caused by two sources.
eFX Vocal Strip
Optimize speech and vocal recordings using the compressor, DeEsser and highpass filter for a maximum level of quality.
eFX Tube Stage
This plug-in simulates the sound of an analog tube amplifier and is ideal for creative distortion in speech recordings in audio books or videos.
eFX Chorus Flanger
Play around with sounds: Discover various custom settings for the classic flanger effect.
eFX DeEsser
This enables you to create a warmer, more characteristic sound by reducing sibilance and popping in speech and vocal recordings.
VST3 interface
Additional plug-ins from MAGIX or third-party providers can be easily integrated using the VST3 interface.
ARA2
ARA2 support allows for the use of ARA2-compatible plug-ins as well as real-time editing of your audio files.
SOUND FORGE Audio Cleaning Lab 4
The easiest solution for audio cleaning and restoration
Upgrade: SOUND FORGE Audio Cleaning Lab 4
The easiest solution for audio cleaning and restoration
SOUND FORGE Audio Cleaning Lab 4
The easiest solution for audio cleaning and restoration
R1,055.00
Regularly R2,398.00
NEW! Shape your own unique sound with modernEQ
NEW! Easily manage projects using the Track controls
NEW! Search for & find presets fast with the plug-in browser
Digitization, cleaning & restoration
Cut, combine & join
8 audio tracks for more convenient edits
Valid until June 1, 2022
Only now for free in this offer:
✔ wizardFX Suite (R669 value)
✔ NEW! wizardFX Extension Pack (R339 value)
R599.00
Regularly R2,398.00
NEW! Shape your own unique sound with modernEQ
NEW! Easily manage projects using the Track controls
NEW! Search for & find presets fast with the plug-in browser
Digitization, cleaning & restoration
Cut, combine & join
8 audio tracks for more convenient edits
Valid until May 29, 2022
75% discount
Only now for free in this offer:
✔ wizardFX Suite (R669 value)
✔ wizardFX MAGIX Extension Pack (R339 value)
SOUND FORGE Audio Cleaning Lab 365
SOUND FORGE Audio Cleaning Lab 12 month subscription
SOUND FORGE Audio Cleaning Lab 365
SOUND FORGE Audio Cleaning Lab 12 month subscription
NEW! Shape your own unique sound with modernEQ
NEW! Easily manage projects using the Track controls
NEW! Search for & find presets fast with the plug-in browser
Digitization, cleaning & restoration
Cut, combine & join
8 audio tracks for more convenient edits
NEW! Shape your own unique sound with modernEQ
NEW! Easily manage projects using the Track controls
NEW! Search for & find presets fast with the plug-in browser
Digitization, cleaning & restoration
Cut, combine & join
8 audio tracks for more convenient edits