We are open.
For new ideas and new coworkers.
Modern workstations, easy-to-reach locations, a fruit bowl at reception - there are things that many companies offer. We know these conveniences don't make us special. And yet they make the work day easier.
"It's not enough that the work is fun, it's also important to understand your coworkers and be understood. And this applies perfectly to MAGIX." Ingo, Controller
What really defines working with us is the open work atmosphere and the readiness of each and every person to listen to his or her coworkers.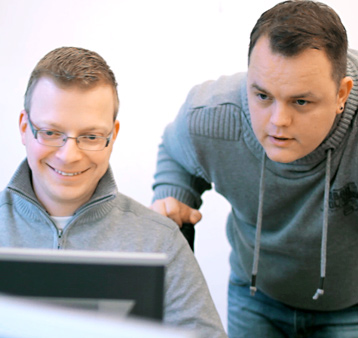 Achieve a lot together
With us you'll never work in a completely isolated team, but will be in regular contact with other departments. This lively and constructive exchange allows us to constantly find new solutions and stay competitive.
As a company we are always in development. We are constantly absorbing the latest innovations, conducting analyses and assimilating these into our products. Stagnation and boredom are never an issue.
"As a team it's important to make further technical developments and introduce new technologies." Rafal, Team Leader Java Development

We reward initiative. Many of our products are the result of exciting new ideas from our employees. Your input could be the catalyst for our next product!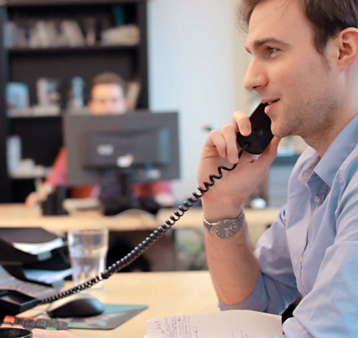 The people of MAGIX
Many of our employees are also interested in video, music, photo or web technology, and mobile apps outside of work. We make our products available to our employees for home use for free. Many of our employees share their personal experiences with our products with the developers. This helps us to make our products even better.
"When other people ask me what it's like working here, I tell them it's like programming with friends. And that says everything." Torsten, Team Leader Music Maker Development

Personal relations in our company are very important to us. Even if many of our communications are somewhat formal, in our office everyone is on a first name basis, from managing directors to interns. Of course, if you prefer, you can still come to work in a suit. Otherwise, you can do whatever makes you feel comfortable. We don't have a dress code.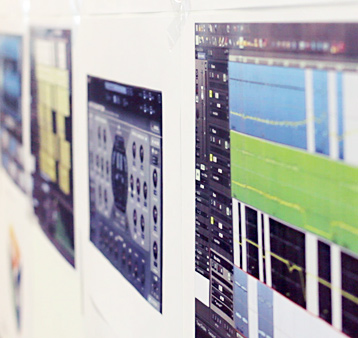 Who is right for us
There is no typical MAGIX employee. We're as diverse as our products.
"Even as content managers we get to make creative input and share our ideas." Maik, Content and Shop Manager

Show us who you are and what you have to add to our company!