Brand new features:
Make your travel slideshows special.
Create travel slideshows as breathtaking as the vacation itself: With new functions for your travel route animations, new fonts plus improvements to operation, you can design more beautiful travel slideshows than ever before.
Take your audience along on your travels with the travel animations in MAGIX Travel Maps: Show the path of your unique, personal travels on a map with various modes of transport and design elements.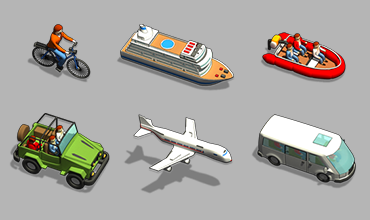 We've expanded the collection of 3D avatars, so you can now display the route you took by bicycle, cruise ship, dinghy, safari jeep, airplane, minibus or even high-speed train.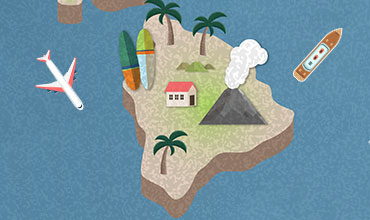 Switch between transport types
Land, water sky: Whatever way you traveled, the current version of Photostory lets you document it on your route with a wide range of transport types. This adds an even more realistic touch to your journey!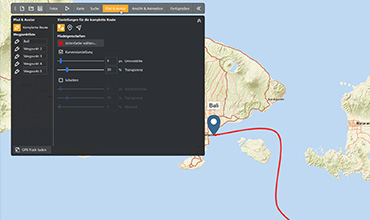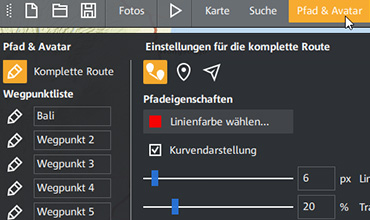 Revamped program interface
The program interface in MAGIX Travel Maps has been redesigned and is now clearer and more intuitive to use, and offers even more support for easily creating your own custom travel routes.
Discover even more creative freedom! Make your travel route even more exciting with avatars in the shape of different modes of transport! Cars, ships and airplanes now appear more realistic in their appearance and movement. Use your own GIF animations as an avatar or as location points for your travel route.
Add photos to your travel route
You can now display the most beautiful moments from your holiday directly on your travel route. Simply drag & drop your favorite pictures to the right location on your route – images appear as destination points or as little slideshows at the spot where they were taken when viewed in fullscreen.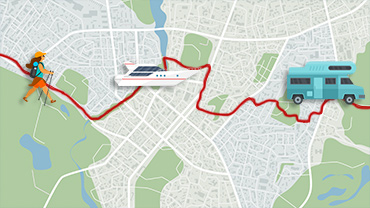 Hand-drawn & imported routes
Want to remember the path of a special hike forever? Then simply import your own routes using GPS information into your slideshow.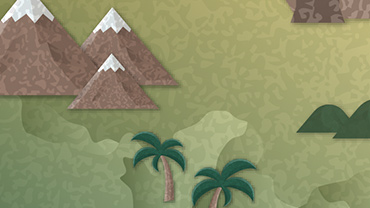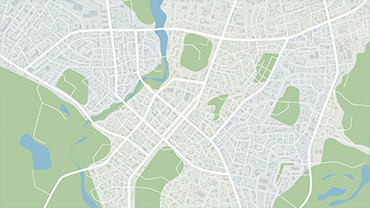 Create a wave of excitement! Whether by car, train or cruise ship – with the new maps, you can present your travels even more precisely and impressively.
Improved travel animations
100% developed from customer feedback: Fluid animations for your travel routes with smooth lines, pauses and animated waypoint symbols.
With over 500 travel-themed design elements, plus songs and sounds to match, the Ultimate Travel Package is the perfect choice for those with wanderlust. In addition to the familiar slideshows made from vacation photos, this package allows you to create entertaining travel slideshows and dive right back into treasured memories of your trip.
High-resolution photos in 4K

The latest version of Photostory allows for the export of slideshows in ultra-high 4K resolution. You can then use a USB stick to easily play your slideshow on a 4K-compatible TV or projector – and the razor-sharp image quality will really impress your audience.
Essential for any slideshow: Transitions.
Optimized transition menu
The timeline now offers direct access to the whole transition range, so you don't have to switch views. The random transition function has also been improved. You can now define individual dissolves or groups of transitions for this function, and this can be saved as a permanent program setting.
Smooth playback of effects and collages
Transitions display up to 2x faster in the current version of Photostory – collages up to 3x faster. This makes working with Photostory a more user-friendly experience and ensures seamless results for your project.
The latest version of Photostory lets you share slideshows on your TV without needing to copy or burn them beforehand. Just connect your TV to your PC using a HDMI cable and the slideshow displays on the TV screen automatically!
Clearer and easier to use
The new Photo Explorer can be used to access the clear, easy-to-use photo view. This allows even more preview images to be viewed in a higher resolution, sorted according to date and imported into your slideshow.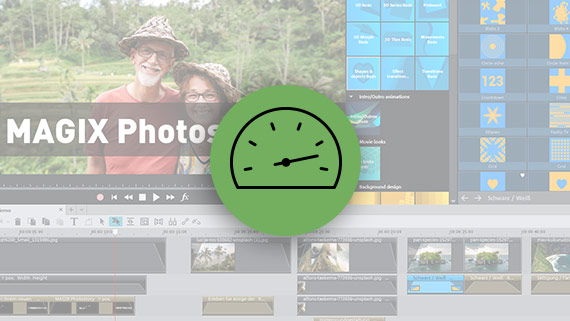 Even faster program start
Start creating slideshows right away – no waiting around. Thanks to a significantly faster program start, you can now load Photostory in no time at all and let your creativity run wild!
Custom fonts for any kind of project
Because the title is the first thing that you see: Animate individual letters and customize your font choice and size until the title completely fits your slideshow!
All new features at a glance
Take a look at all the new features of the past years that you have received free of charge with the Update Service.
MAGIX Photostory Traveler Edition
Animated slideshows from photos & videos
Upgrade: MAGIX Photostory Traveler Edition
Select a Photostory version:
All Photostory Deluxe features
More than 500 travel-themed design elements
Wide range of travel route animations
Travel route animation with MAGIX Travel Maps
All Photostory Deluxe features
More than 500 travel-themed design elements
Wide range of travel route animations
Travel route animation with MAGIX Travel Maps