Relive your memories again and again
Beautiful moments are even better when you share them with others. Transform the most treasured photos of your adventures on vacations, family celebrations and the little surprises of everyday life into animated slideshows with Photostory Deluxe. Experience your best moments over and over again with friends and family.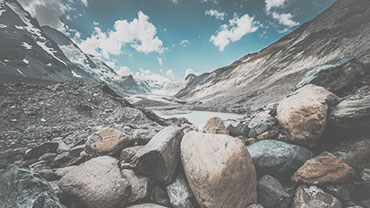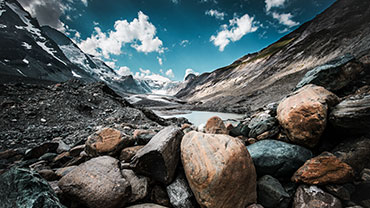 Image editing
Each and every one of your photos is special. Take the time to let them shine! Enhance every picture in detail and quickly with just one click with image-editing features such as automatic shot matching.
Cutting video
Want videos in your animated slideshows? Here's the solution! With Photostory Deluxe, you can edit optimize and insert video recordings into your slideshows – no previous experience required. An exciting change of pace for your audience!
Audio
Music simply makes life better. And it also adds a completely special effect to a slideshow! Explore impressive film scores, realistic background soundscapes and entertaining sound effects.
Set accents – with animations, effects & more
Nothing makes your stories come to life like creative photo effects. They're the best way to make your slideshow even more entertaining for your audience. Let's get started!
Over 100 photo collages
Combine several photos in diverse photo collages. Select for the perfect one for your photos from the over 100 templates available.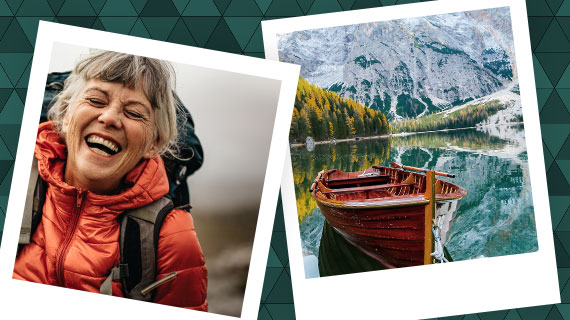 Effects & decorative elements
Impressive and entertaining: Browse the circa 1,500 effects and over 200 decorative elements that are available for your slideshows in Photostory Deluxe.
Transitions
Picked out your best photos? Now it's time to bring them all together in a slideshow. The wide range of dissolves are particularly helpful for creating eye-catching transitions between images.
Intros & outros
Round things off: The carefully designed intros & outros let you create a lasting first impression at the start, bring your story to a satisfying conclusion and add a artistic frame to your slideshows.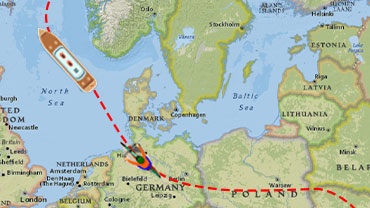 MAGIX Travel Maps
Take your audience on holiday with you: With animated travel routes you can show the exact route of your trip on the map. And modes of transport, locations and photo highlights make them even more impressive!
New in Photostory Deluxe 2021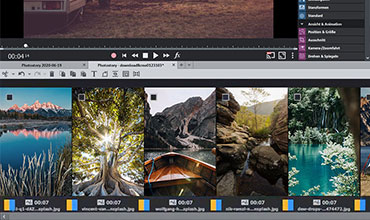 Clear preview images on the Panorama Storyboard
Adjust the preview to fit your needs exactly and maintain an overview thanks to large preview images.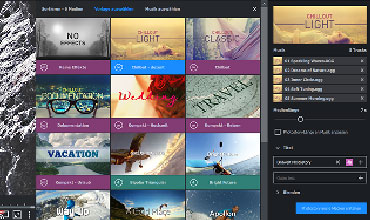 1-click slideshows using the Photostory Wizard
Simply choose photos and videos from the Media Pool and the Photostory Wizard will generate an animated slide show including titles, transitions and effects.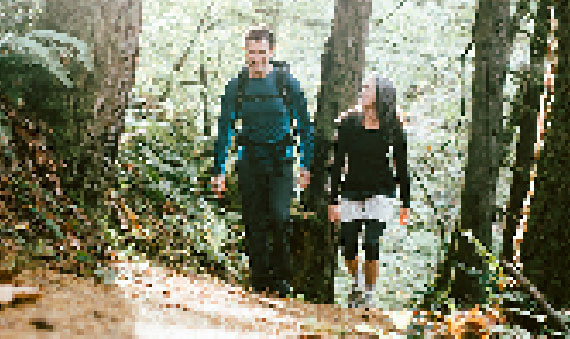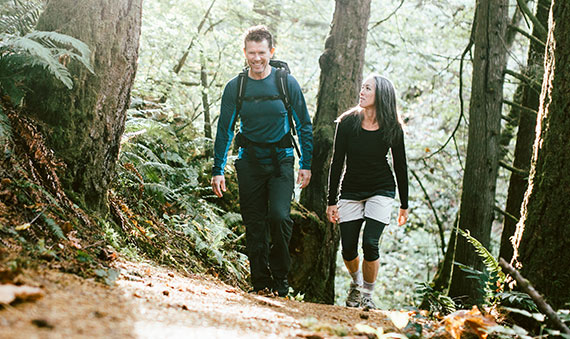 High-resolution preview images for even more detail
Thanks to high-resolution preview images in the Media Pool and on the timeline, it is now possible to see small details at first glance, even in similar photos.
Present your finished video.
Is your slideshow ready to share with your loved ones? Round up the gang and get comfy on the sofa! You can present your slideshows effortlessly on PCs, TVs or any kind of screen.
Highlights
4k export for super sharp slideshows
1-click image optimization & advanced image editing
Background music with matching edits & beats
Travel route animation with MAGIX Travel Maps
Entertaining animations, effects & zoom shots
MAGIX Photostory Deluxe 2021
Create amimated slideshows from photos & videos
Update / Upgrade: MAGIX Photostory Deluxe 2021
MAGIX Photostory Deluxe 2021
Create amimated slideshows from photos & videos
Create animated slideshows from photos & videos
Easy video editing
Stunning effects such as collages, transitions & zooms
Travel route animation with MAGIX Travel Maps
Create animated slideshows from photos & videos
Easy video editing
Stunning effects such as collages, transitions & zooms
Travel route animation with MAGIX Travel Maps
Valid until October 1, 2020
Included as part of this offer:
NewBlue Filters 5 Recolor (€89 value)
Update Service*
Cutting edge today. Cutting edge tomorrow. We've got big plans in store for Photostory Deluxe: New functions, new effects, new creative elements! Thanks to the Update Service, you'll receive this new content for free and automatically for a full year.
* With the Update Service you will receive a full year of new features and updates for free, which can be used indefinitely. If you reinstall the program after one year, you will have access to the basic version. After the one-year Update Service has expired you can extend it for a discounted price.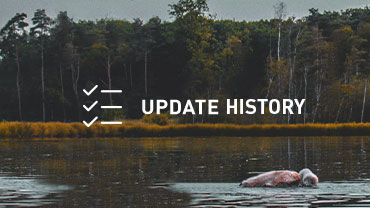 All new features at a glance
We're continuously optimizing and developing Photostory to meet the needs of our customers. And in previous months, we've focused on creating great new functions and creative elements for the program. You can keep track of all new features in the Update History.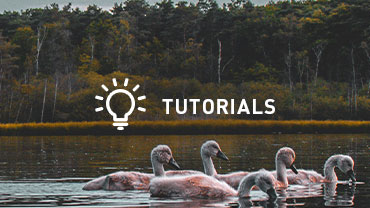 Free online tutorial videos
The free MAGIX tutorial videos include an introductory video for getting to grips with Photostory, as well as explanatory videos for the essential program functions and a range of helpful tips and tricks. Creating slideshows has never been this much fun!