MAGIX: Transfer VHS to DVD easily
How do you save old VHS tapes to DVD?
This is a question that has become more relevant in recent years, since outdated analog storage media, such as VHS tapes, are being phased out of the market. Digital formats, such as DVDs, provide a new home for your cherished film treasures. Countless numbers of people believe that it is difficult to connect technology from the 20th century, such as VHS, to modern computers. The perfect solution: MAGIX Rescue Your Videotapes! With this package, you can digitize all your precious recordings that are still on videotapes.
The MAGIX package makes saving VHS to DVD simple and convenient: this set consists of hardware and software. The package includes the video editor MAGIX Video easy that records analog film footage on your computer. This software also lets you cut, edit and export your digitized video. The package also includes the necessary cable to connect your computer and analog playback device, such as a video recorder, to save the video. One end of the cable has a SCART connection that allows you to connect it to the playback device. The other end has a USB connection to connect to the computer. The video grabber that converts the analog output signal into a digital format is located in between. Rescue Your Videotapes! thus provides the complete solution for preserving your old VHS tapes.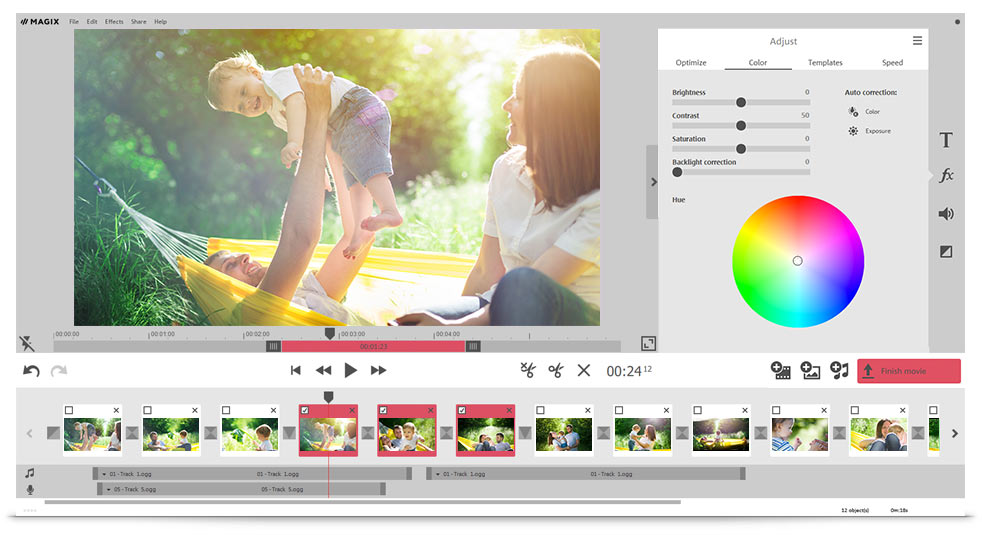 Save VHS to DVD with MAGIX
Want to quickly and easily save VHS to DVD? Rescue Your Videotapes! is the solution. The successful product provides all the hardware components necessary to bring videos to DVD. The package also includes the MAGIX Video easy software that allows you to cut and edit video.