VariVerb II
High precision reverberation
Create reverb exactly the way you want. VariVerb II creates various types of reverb based on algorithmic calculations, without using impulse response. Create classic, modern or artificial reverb effects with various parameters such as room, plate, spring, and nonlinear reverb with this high-quality plugin.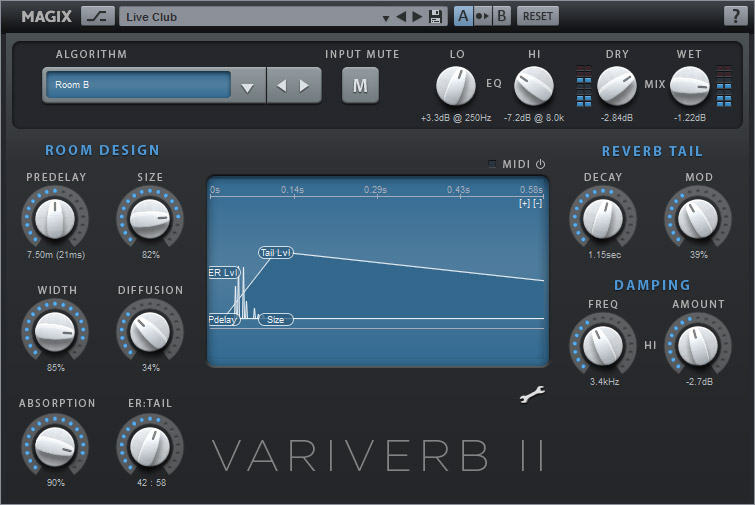 VariVerb II is a precise VST plugin that adds more depth to your tracks. Adjust room size, width or diffusion with a few clicks and create the reverb room with the exact sound aspects that you need.
Sound design for drums, vocals and guitars
More depth. More texture. More possibilities. The presets for instruments, halls, rooms and vocals are based on a variety of algorithms and can be used not just for making improvements, but as the starting point for complex sound design.
Precisely calculated reflection pattern
The reverb created is not based on impulse responses, but on complex reflection patterns and different software models. VariVerb II offers enormous potential in terms of sound aesthetics, especially in effects areas such as modulation, which can't normally be created with a convoluted reverb.
Operating systems:
Windows 11 | Windows 10
Minimum system requirements
32-bit & 64-bit
Pentium / Athlon: XP 1.4 GHz, 512 MB RAM
(Recommended: Pentium / Athlon XP: 3.0 GHz, 1 GB RAM)
Interfaces: VST2