For over 25 years, SOUND FORGE Pro has set the benchmark for recording, editing and processing audio. The latest version 13, raises that benchmark yet again, offering an improved user experience, with more efficiency, stability and speed for ultimate audio production. The enhanced 64-bit audio engine carries out all tasks – from recording and editing to restoration and mastering – with incredible precision.

Recording

Audio Editing

Mastering
Recording
Crystal clear on multiple channels
Record pristine audio on up to 32 channels simultaneously, at sample rates up to 64-bit/768 kHz. SOUND FORGE Pro 13 is a fully-portable recording studio that you can take with you wherever you go for multichannel recordings of classical concerts, live bands and other challenging projects.
Audio Editing
Total precision
SOUND FORGE Pro 13 provides professional audio processing and sound design at the highest level. From video soundtracks to the final surround sound mix, edit audio with sample-accurate precision. Numerous effect processors and editing tools make SOUND FORGE Pro the ideal application for sound designers.
Mastering
Professional sound, noise free
With the all-new SOUND FORGE Pro 13, you can deliver technically perfect masters for CD or streaming, all thanks to its advanced signal processing tools and high-end effects based on top-quality DSP algorithms. Restore recordings and remove clicks, pops and other noise with ease.
New
in SOUND FORGE Pro 13
New interface
Delivering a better user experience, the SOUND FORGE Pro 13 interface is now adjustable in four hues. The new icon design and revised docking features make your workflow even more efficient.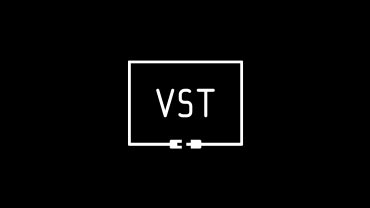 New VST engine
With the enhanced SOUND FORGE Pro VST engine, you get more stability and speed when using plug-ins, and it is now available with the ARA2 interface extension.
New visualizations
SOUND FORGE Pro 13 includes the Peak Meter V2, with industry-standard visual feedback that shows peak levels of audio signals, as well as a new Oscilloscope.
Highlights
32-channel file recording, editing and processing
64-bit architecture
Customizable interface: 4 color levels, new icon design & docking
Upgraded VST engine & ARA2 support
NEW! Record at 64-bit/768 kHz
Numerous audio effects & plug-ins
Mastering and restoration with iZotope plug-ins: Ozone 8 Elements & RX 7 Elements
New Oscilloscope and a Peak Meter V2 for level measurement
zplane élastique Timestretch with new élastiquePro v3 engine
SOUND FORGE Pro 13
Advanced audio editing, sound design and mastering
Upgrade: SOUND FORGE Pro 13
Advanced audio editing, sound design and mastering
SOUND FORGE Pro 13
Advanced audio editing, sound design and mastering
Upgraded VST engine & ARA2 support
New mastering and delay effects
NEW! Recordings up to 64-bit/768 kHz
Redesigned interface
Powerful DSP algorithms
Incl. iZotope Ozone 8 Elements & RX 7 Elements
$199.00
Regularly $598.00
Upgraded VST engine & ARA2 support
New mastering and delay effects
NEW! Recordings up to 64-bit/768 kHz
Redesigned interface
Powerful DSP algorithms
Incl. iZotope Ozone 8 Elements & RX 7 Elements
Valid until March 1, 2020
$200 discount
Included as part of this offer:
MAGIX Analogue Modelling Suite Plus ($199 value)
Don't take our word for it.
Artists on SOUND FORGE Pro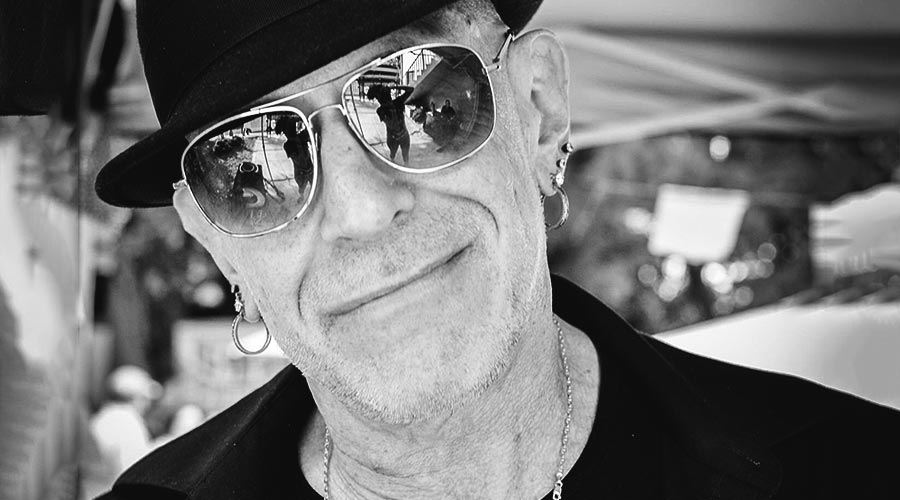 "I've used SOUND FORGE since the mid 1990's. Mastered and edited many great records, movie soundtracks, etc. It's an amazing user-friendly software that can travel with you on your career journey no matter how high it takes you. I love this program. It "feels" beautiful!"
Ted Perlman
Grammy rewarded Producer, Songwriter, Musician and Arranger
References
Burt Bacharach (At This Time; Grammy Winner), Dr. Dre, Bob Dylan, Elton John, Whitney Houston, Diana Ross | NBC, CBS, FOX | Jingles for McDonald's, Coca Cola and Burger King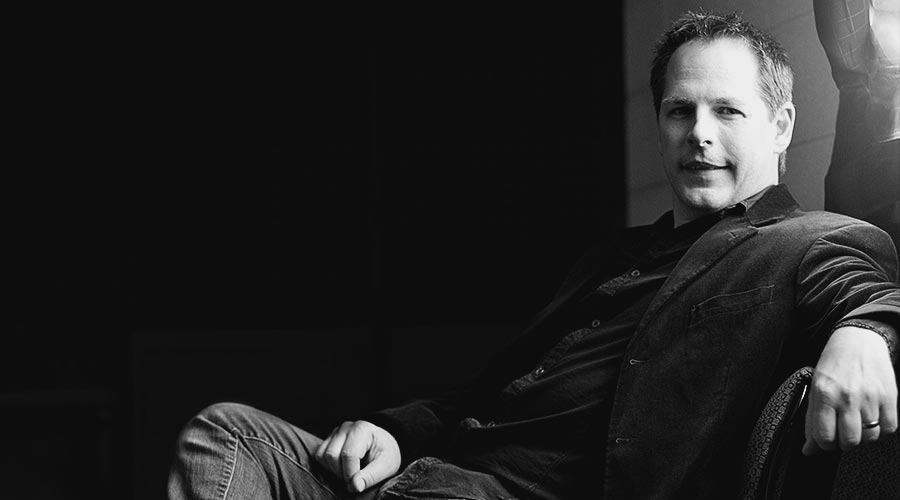 "After 25 years in the music industry, I've seen a lot of changes. One thing that hasn't changed is my ability to rely on SOUND FORGE as my main mastering program. It has everything I need to ensure great sounding audio.
With various audio formats being used, the POW-r dithering insures that I get the best quality possible. It's absolutely incredible."
Anthony Casuccio
Grammy nominated Mastering Engineer
References
Cypress Hill, NAS, Sarah Schuster Ericsson (Night Breeze; Grammy Nominated), Kenneth Bolton (A Pianist Journey; Grammy Nominated)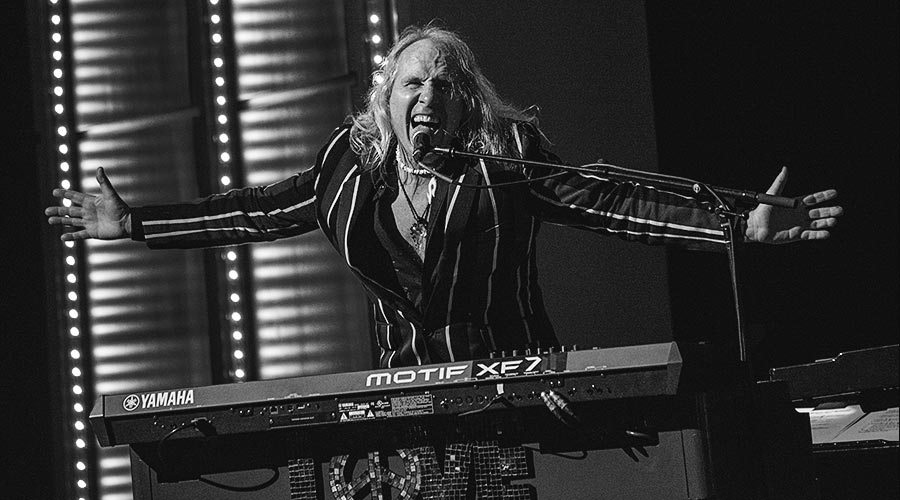 "For the past seventeen years I've used and still continue to use SOUND FORGE Pro as my No 1 Go To for all my Post Mix Editing including a 2014 Grammy Nominated Blues Album I Produced, Engineered and Mixed for Blues legend Bobby Rush! The new features of SOUND FORGE Pro 12 are so brilliantly crafted!"
Brother Paul Brown
Grammy nominated Producer, Engineer and Keyboardist
References
The Waterboys, Al Green, Bobby Rush (Down in Louisana; Grammy Nominated), Mike Farris, Ann Peebles, Jimi Jamison (Survivor)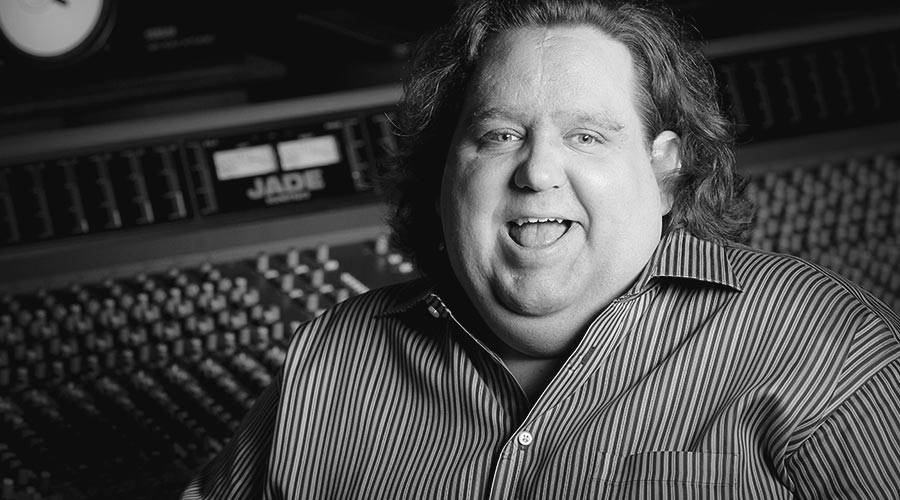 "I have been using SOUND FORGE since version 6 many many years ago. It is the best and most powerful editing and mastering software out there and very accessible for the blind."
Joey Stuckey
Composer, Producer, Singer/Songwriter, Recording Engineer, Guitarist and Professor of Music Technology at Mercer University
Referenzen
Alan Parsons, Hughie Thomasson (Lynyrd Skynyrd), Mike Mills (R.E.M.)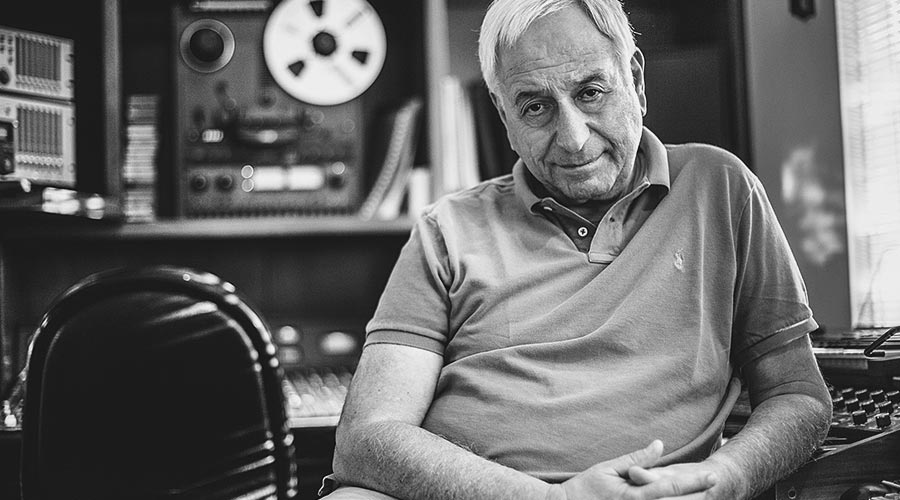 "I started beta testing audio software for a company called Sonic Foundry, later bought by SONY and now owned by MAGIX. From the beginning SOUND FORGE was the most versatile & complete audio editing software available. SOUND FORGE Pro 12 continues this great tradition, and has become indispensable for any serious audio project."
William Goldstein
Grammy nominated Film and TV Composer, Instant-Composer and former Recording Artist at Motown
References
Fame (MGM), The Miracle Worker (The Walt Disney Company), Happy Endings (CBS) | Music for: National Geographic, ABC and NBC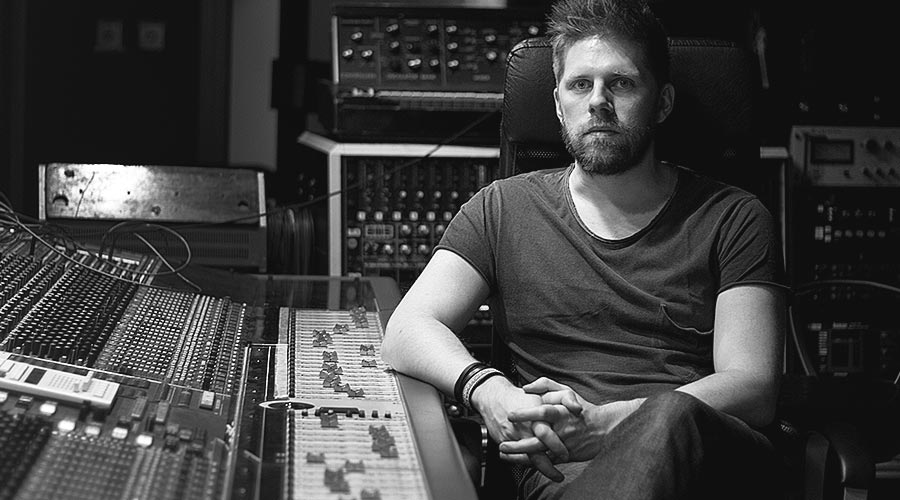 "I make primarily electronic music for games, and the tracks - when exported - have to loop seamlessly. What DAW I use to create music has changed over the years, but SOUND FORGE has remained the one and only piece of software I use to check looping points and edit my masters. I've been using SOUND FORGE practically daily since 2000."
Simon Viklund
Composer, Producer, Sound Engineer and Sound Designer
References
Street Fighter III: 3rd Strike (Capcom), Payday 1 & 2(Overkill Software), Tom Clancy's Ghost Recon Advanced Warfighter 1 & 2 (Ubisoft), GTFO (10 Chambers Collective)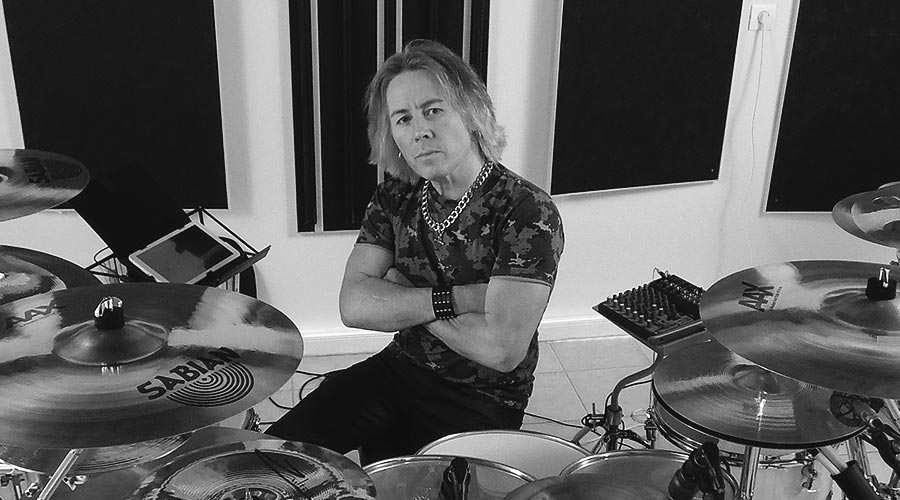 "For both pre and post final production of full tracks, stems or individual files, SOUND FORGE as a classic software is something that should not to be missing from any home or professional studio setup!"
Garry King
Drummer, Drum-Recording Engineer and Producer
References
Jeff Beck, Joe Lynn Turner (Deep Purple), Tom Bee (Sound of America Records), Rick Hale | Music for TV and Film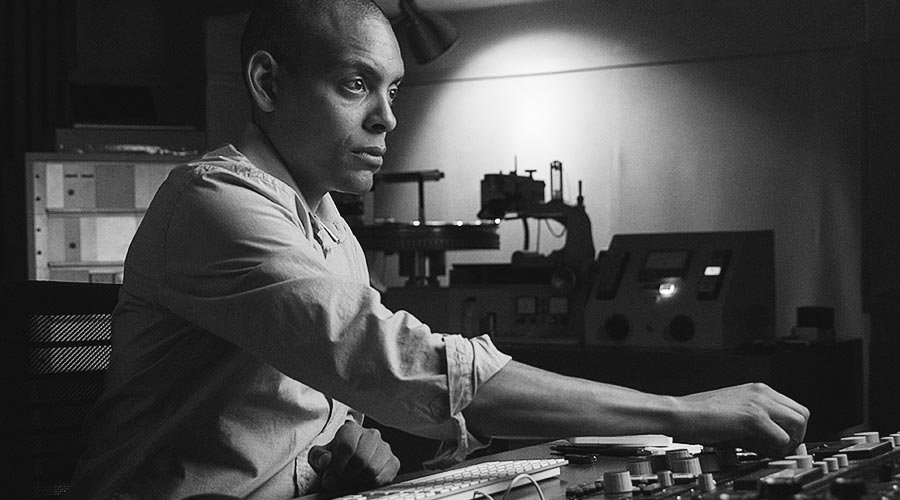 "SOUND FORGE Pro is an excellent DAW for recording or mixing. The metering is great and included signal processing tools are very useful. It hosts all your favorite plug-ins and provides you with both a native restoration suite and iZotope RX Elements so your tracks will be free of common demo-quality problems like vocal ticks/pops."
Adam Gonsalves
Mastering and Vinyl Cutting Engineer
References
Willie Nelson, Blitzen Trapper, Rogue Wave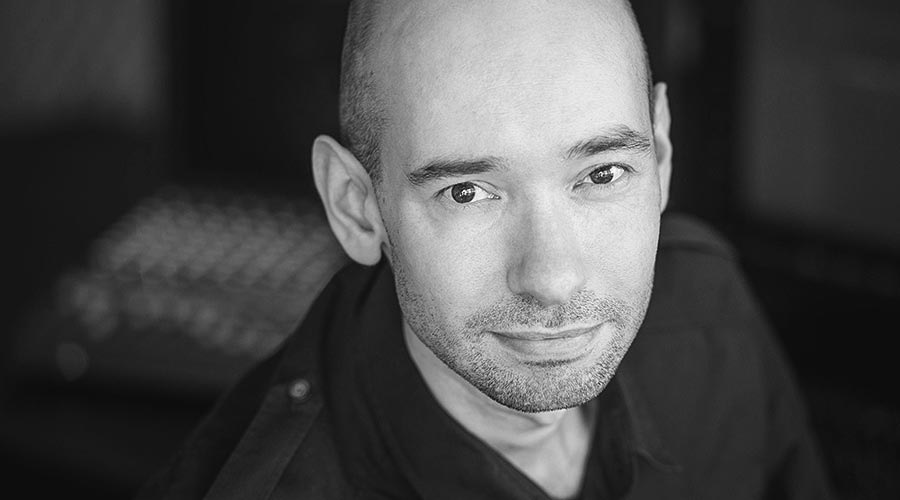 "SOUND FORGE Pro is a reliable tool for easy recording, cleaning up audio, handling and converting files manually and automatically."
David Filskov
Sound Designer and Founder of Epic Sound
References
Coca Cola Cinema Ad, LEGO Hero Factory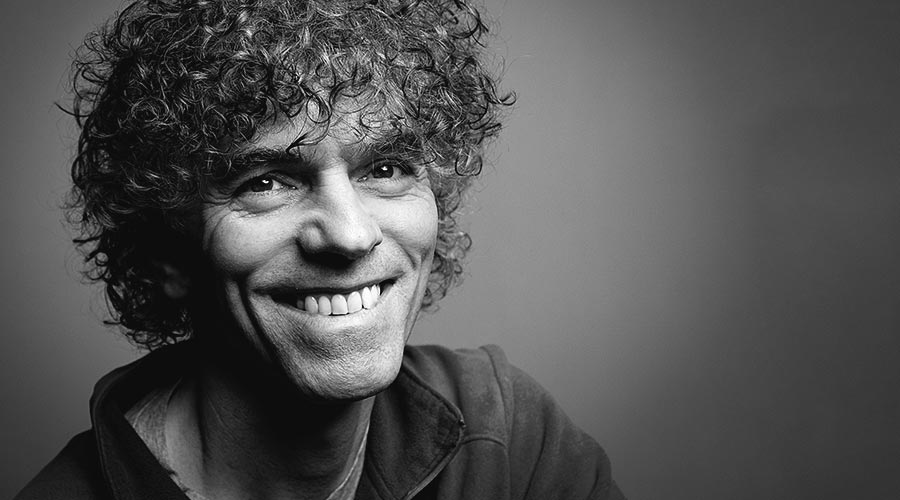 "For detailed audio editing work, Sound Forge allows me to get the job done with a minimum of fuss. Top-notch stuff."
John Walden
Musician, Composer and Music Technology Journalist
References
Journalist for Sound on Sound magazine | Library Music Producer for Focus Music, Mode Production Music, Hollywood Trax
What the press has to say


Community
Join the conversation with other audio professionals and enthusiast. Share production tips and tricks with the SOUND FORGE and Steinberg SpectraLayers Pro 6 community.

Magazine
Here you will find all the latest news, informative blog posts and lots of insider tips and tricks about music production, audio editing, mastering and cleaning.