Create the Most impressive Photo Presentation
Putting audiences to sleep with a boring slideshow is now a thing of the past.
To make an exciting photo presentation, you only need to rely on proven software, MAGIX Photostory easy. This high-quality slideshow software helps beginners as well as savvy professionals create an impressive slideshow. Over many successful years of honing its craft, the German specialist for multimedia software, MAGIX, has been ranked first in numerous tests and knows exactly what its customers want. With products in the areas of photo editing, video editing and music, MAGIX impresses with high quality, easy-to-use multimedia software. The software is always continuously developed to adjust to market requirements making sure that you are up-to-date with the latest trends when creating your presentations.
With MAGIX Photostory easy, not only will you be able to make captivating presentations, but also optimize your photos. This program is also a powerful photo editor and lets you correct color, contrast, format and much more with just a few clicks. This slideshow and presentation tool makes elaborate photo editing easy. You'll be creating amazing photos out of your snapshots and be able to add them to the numerous templates to provide you with high-quality, inspiring illustrative material for your photo slideshow presentations.

Simply try the individual effects, filters and typographies and see what they do with the provided image material. In the end, the enhanced photos provide you with the perfect original material to create a fantastic slideshow. Then put your photos in the desired order and add some accompanying music. There is a number of various fades available for the transitions between photos. Simply select the right one. Try not to use too many different fade options, so that your presentation focuses on the photos. Animations also round off and breaks up your presentation nicely. You can, for example, use 3D animation for the title.

Before you know it, the photo presentation you imagined will turn into your very own piece of art. Don't show the photos for too long and keep them to a reasonable number so that your friends and acquaintances are not overwhelmed by the length of your photo presentation. Ideally, each photo should be displayed for 3 to 5 seconds. Choose the right time based on the amount of detail in each photo – the more details, the longer it should be on screen.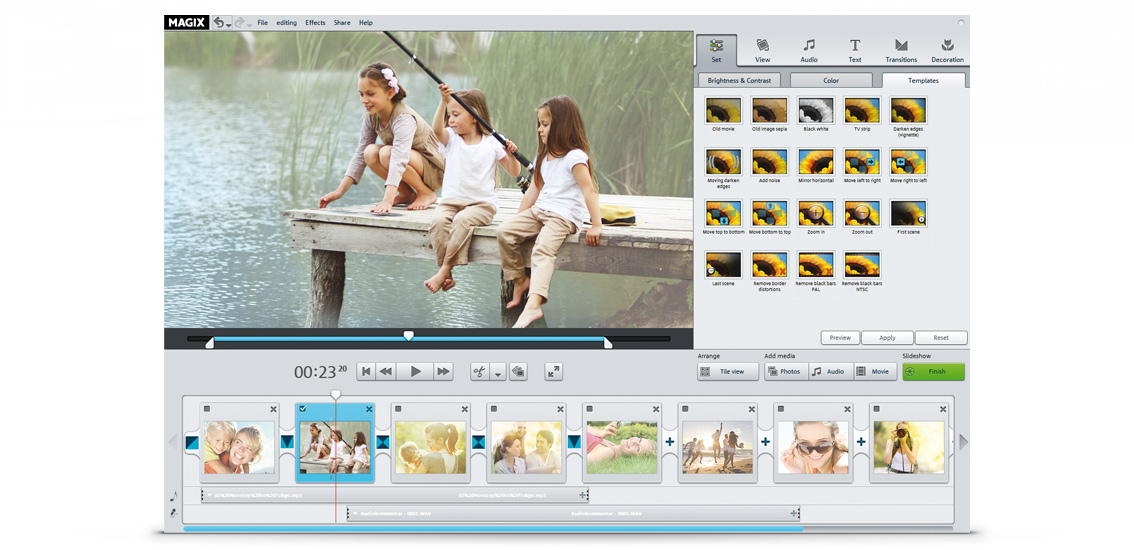 Photo editing, presentation software and archiving
Take the time to try Photostory easy before the stack of photos on your hard drive collects dust and your amazing memories are never seen. The software helps everyone create a photo presentation that will take the audience's breath away.