The new Designer Pro X is built to make your workflows more flexible, your layouts more one-of-a-kind, and your websites more eye-grabbing.
Performance
Improved file import makes this all-in-one design workspace all the more dynamic and fast.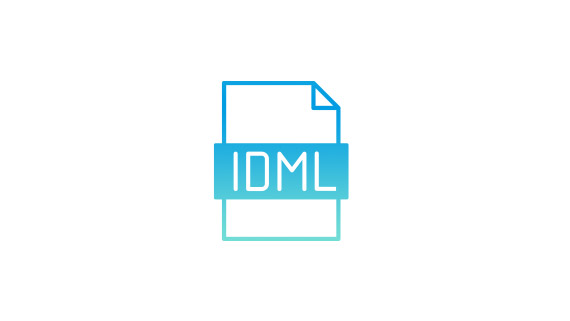 A Designer Pro X first: InDesign import. Designs can now be editing and created more flexibly. Smoothly switch between different design programs and enjoy seamless collaboration.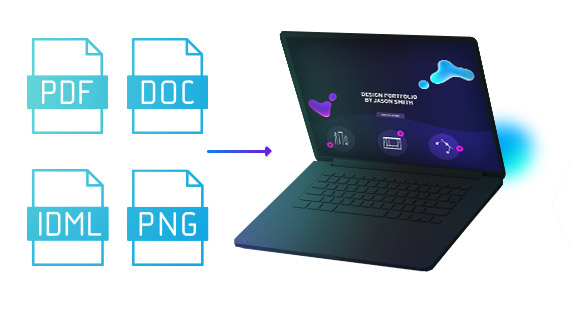 Importing .ppt(x), .doc and .pdf files is now 20% more precise. This means that layouts are recognized more easily and are displayed more accurately. Which allows you to seamlessly edit a wide range of document types.
New desktop publishing features
Unique projects, unique layouts – the new version is packed with tons of new ways to bring your designs to life.
Eye-grabbing headlines and title pages – the paragraph designer lets you create attractive and professional layouts which can be used in the same style across multiple projects. This allows you to add targeted visual accents to select areas of your project. Which is a great way to turn paragraphs into genuine head-turners.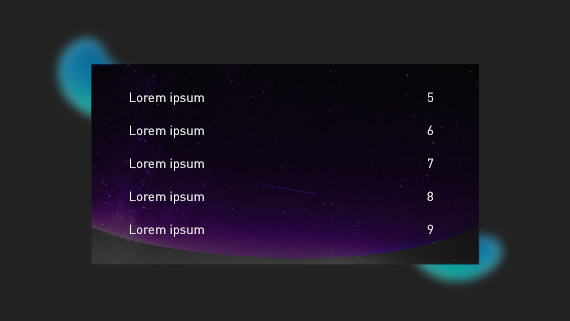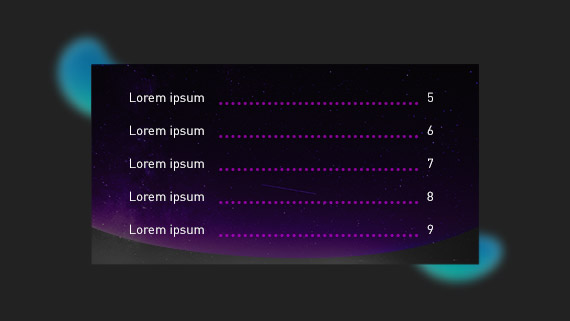 Complete information at a glance – the expanded table feature lets you create convenient tables of contents and menus. Guide the reader's eyes from one column to the next with connecting dots.
Designer Pro X now lets you activate over 640 different Google fonts for free – putting modern typography at your fingertips.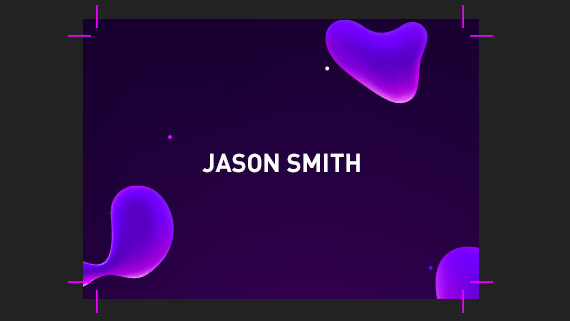 Create your designs 100% according to your original ideas and Xara Design Pro X will calculate crops completely automatically. This way you can easily submit the PDF/X of your design to a copy shop and receive exactly tailored prints!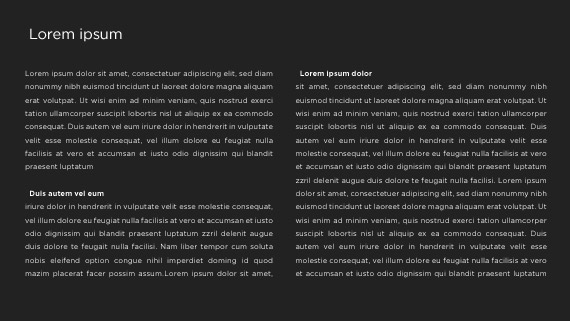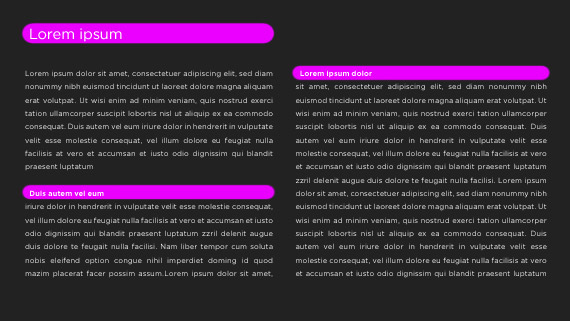 Want to put extra emphasis on a few text passages? Now, you can highlight lines and paragraphs with color.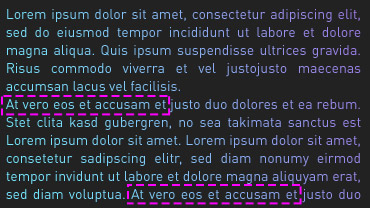 Use Automatic Text Panels to store frequently used text such as names and addresses for adding to any document with a single click. Now, it is possible to link directly from different passages, words or texts in the document to the text fields.
Want to integrate an eye-catcher with text into your document? With the text field filler, your text will automatically adjust to perfectly fit the shape you pick with the properly sized font.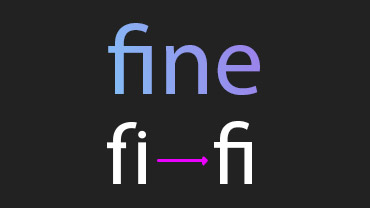 Even more OpenType features
OpenType ligatures display in real time as you write and enhance your designs with beautifully ornate fonts. Further OpenType functions (Swashes, Titling & Stylistic Alternates) also ensure eye-catching typography.
New web features
Amazing websites aren't worth much if no one can find them. The new search engine optimizer helps you improve your website's Google ranking.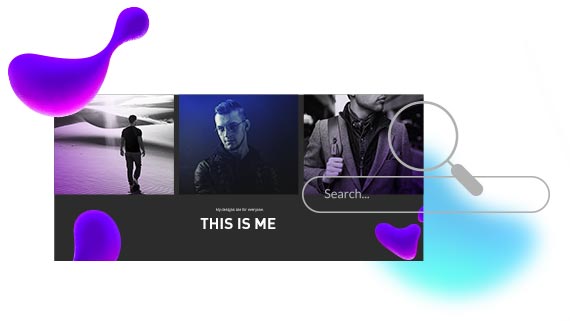 The new optimizations for image data let you add names, keywords and alt text to pictures and graphics. This information makes it easier for search engines to know what your website content is about so that they can better evaluate the relevance of your site for users.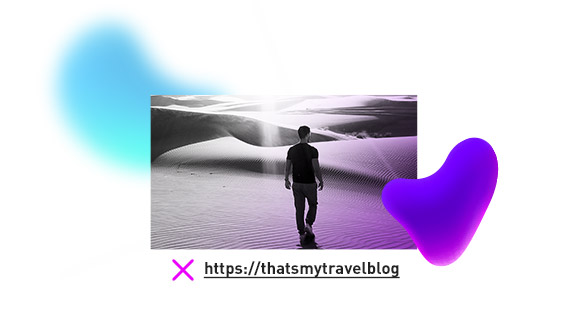 Use NoFollow links to tell search engines which links are important for your website and what content you trust to avoid search algorithms from associating your site with non-trustworthy content or spam. This helps improve your Google ranking.
New design features
Design is a process – a range of new features make your workflow more efficient and help you stay concentrated.
Tastefully embedding pictures and graphics in text is now easier than ever before: simply drag and drop objects to embed them wherever you like. The text flow will change automatically to fit the object's new position.
Adjust line widths in your design projects faster than ever before: The helpful preview shows line width changes in real time as you scroll through the options!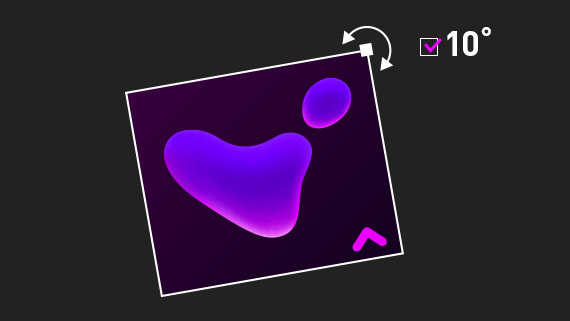 Save angle when rotating objects
When you rotate an object, the exact angle now remains visible even if you stop holding the object clicked. This way, you always know the exact angle of rotation for all objects.
Online-Content-Catalog*
Choose from an even larger selection of creative content and templates.
Even more e-book templates
The Online-Content-Catalog now features twice as many templates for modern e-books. Combine text, pictures and graphics to create useful e-books for customers and readers.
Even more website templates
The Online-Content-Catalog* now contains more than 240 modern website design templates.
Use fully customizable trapezoids, wheels, lines, arrows, tables, photo text boxes and more to create modern designs for social media posts, flyers or invitations
So clear! Clearly present important findings and data trends in line diagrams. Grid lines help you to display your data neatly, the X-axis headings can be rotated as you wish, Y-values can be moved with just one click – and much more!
Cutting edge today. Cutting edge tomorrow.
Includes the Update Service for one full year.
Every day. Today, tomorrow and for the next 365 days, your website will always have the latest look! Our Update Service is included for free and offers you one full year of automatic software updates with brand new features.**
Xara Designer Pro X
The only software you need for professional web & graphic design
Upgrade: Xara Designer Pro X
Xara Designer Pro X
The only software you need for professional web & graphic design
£129.00
Regularly £199.00
Prices include VAT,
Download (shipping free)
Desktop publishing
Precise image editing
Vector-based graphic design
Web design
Valid until October 28, 2020
Included as part of this offer:
NEW! ASEOPS 11 (£285 value)
Prices include VAT,
No shipping charges
Desktop publishing
Precise image editing
Vector-based graphic design
Web design
Valid until November 1, 2020
Included as part of this offer:
ASEOPS 11 (£285 value)
* 1 full year of access to the Online-Content-Catalog.
** With the update service you will receive one full year of new features and updates for free, which can be used indefinitely. If you reinstall the program after one year, you will have access to the basic version without Update Service. After the one-year update service has expired you can extend it for a discounted price.