MAGIX: Making music with your PC
Making music without knowing anything about notes, vocals or instruments would have been unthinkable up until just a few years ago.
However, with software solutions for home computers, users are offered the possibility to experience music production completely. Music Maker, one of the first audio production software solutions available for home users, has for over 15 years empowered users with the tools and features necessary to make their own songs. No need for years of piano lessons or being tortured with the recorder to learn notes at school - this easy to understand program makes professional music productions in nearly any genre and style possible. All you have to do is drag and drop the pieces of your musical score together – that's it!
It's almost impossible to recognize music that has been created on a home PC. In fact, computers are viewed today as a must have instrument for musicians that needs to be learned and mastered. Songs created digitally are often unable to be distinguished from works created using traditional analog methods. That's why musicians, instruments, and their relationship is the focus– the only difference is that composing on a PC now makes it possible for everyone to express themselves musically. Some basic ideas are helpful to know beforehand, however these can be learned in less time than it takes to learn how to read notes. Information about how to organize music, to be able to find music files quickly, and also which audio codec (e.g. MP3) is useful but can also be learned intuitively. Knowing how to work with loops and MIDI, since these form the basic building blocks for working with sounds in a sequenzer, can also be helpful but are not necessary as they can learned through practice. In fact, with Music Maker, users will have the ability to learn about music production while having fun and trying out the program.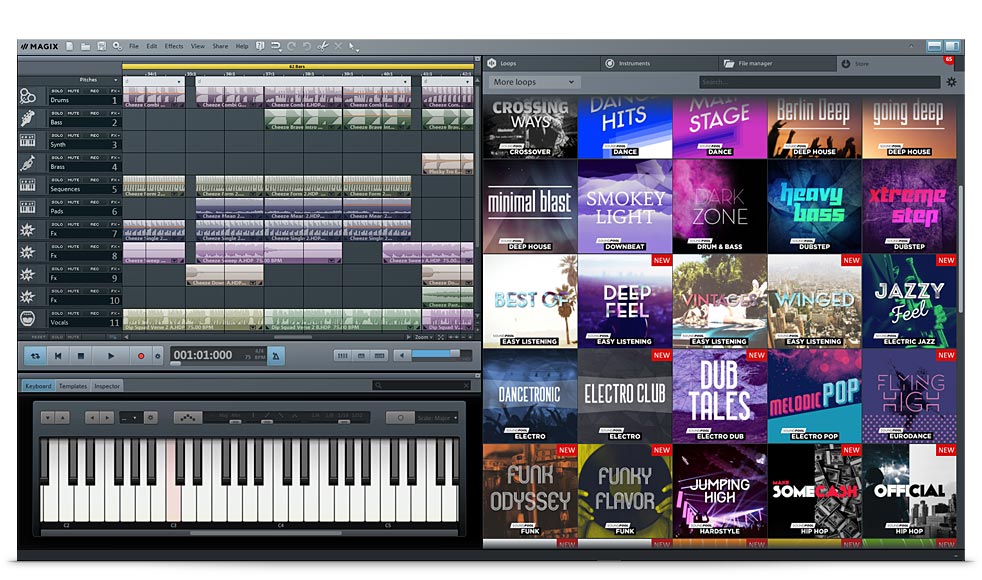 Anyone can easily make music
The final editing or mastering is only important for those who really want to add a final bit of polish to their masterpiece. There are really only a few steps from starting out making your own music, to burning a final, professionally produced CD!