SOUND FORGE Audio Studio 16
Recording, audio editing, restoration and mastering
The brand-new SOUND FORGE Audio Studio 16 boasts a number of possibilities and applications: Record podcasts in professional quality, cut audio material fast using the Event tool, and edit with a full range of professional effects. Convert old analog recordings to digital and modify audio files using restoration and mastering tools for clean, professional sound.

Recording
Ready for any task
Record singing, voice overs, instruments or podcasts in high-resolution quality – SOUND FORGE Audio Studio 16 lets you achieve professional results in no time at all.

High-resolution recordings
Connect a microphone to your audio interface and record at up to 32-bit/384 kHz.

Record podcasts and audiobooks
The program makes recording your own podcast simple. Whether the signal comes from the microphone or the line out from your mixer, the built-in mixing and editing tools let you produce podcasts in excellent audio quality. An ACX Export Wizard has been developed to make audiobook compatible files for audible, Amazon, iTunes.
Live waveform display & real time monitoring
The recorded waveform now displays directly in the program window during recording. And when you're monitoring recordings with a near-zero latency device, real-time monitoring (compatible with ASIO) ensures the lowest possible latency.
Remote Recording
Simply place the narrow remote window in a practical location next to the text of your audiobooks and begin recording right away. The Remote Recording Window allows you to have all essential recording options in one location. Enjoy unparalleled operation and read your voice recordings undisturbed.

Audio editing
Flexible, dynamic and high-performing
Cut, move and edit audio files with professional effects and 64-bit power on up to 6 channels.
Truncate Silence and ACX Export Wizard
Ideal for podcasts and audiobook recordings: Recognize and remove silence automatically. With the Truncate Silence feature, you can measure the noise level of your recordings and automatically remove large speaker pauses in seconds. Easily export industry-standard audio files for streaming platforms like Audible or iTunes.
The ACX Check helps you prepare optimized files for export, while the ACX Export Wizard automatically makes your final renders compatible with industry standards.
Adjust audio events using the Event Tool
In SOUND FORGE Audio Studio, you can edit WAV files conveniently and dynamically on a virtual level. Modify cuts in the new Event Tool at any point, even long after they were created.
The Event Tool lets you edit cuts, crossfades and other audio events to remove pops, clicks and noise from your recordings.
Edit directly in the Windows context menu
The Windows context menu allows for direct, simplified access to system tasks. Perform basic tasks such as converting an audio file by right-clicking directly in the menu. You don't even have to open the program to search for the feature you need.
The integrated Windows context menu simplifies your workflow and lets you achieve the results you want faster than ever before.
Instant Action
The Instant Action window lets you access frequently used functions with just a click. All essential tools and functions are displayed as easily identifiable icons to help you save time when searching for features.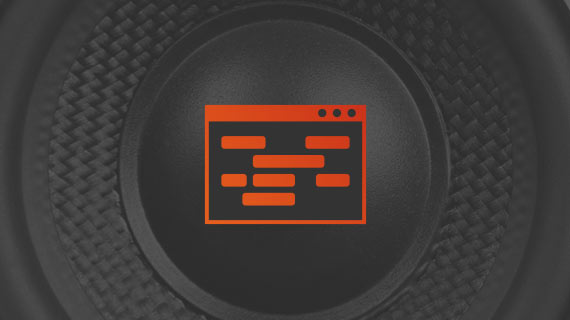 5.1 Surround sound editing
The new SOUND FORGE Audio Studio 16 now offers more editing options than ever before. Edit 5.1 Surround sound files with up to six channels.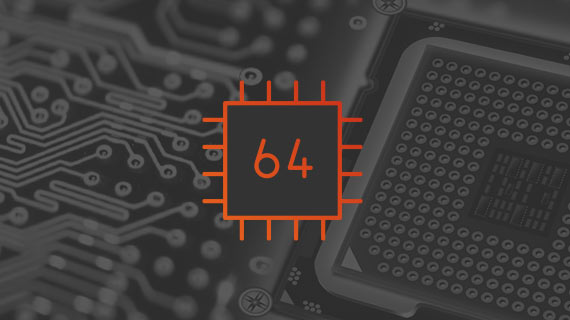 64-bit support
Thanks to 64-bit support, SOUND FORGE Audio Studio 16 utilizes the full power of your processor. This delivers more processing power for larger projects with many effects.
wizardFX Suite
Professional effects plug-ins
Find the right effect for tasks from fast mixing to the final touches: wizardFX Suite ensures versatile dynamic, coloration and modulation effects based on a revolutionary operational concept. Simply choose a preset and adjust the effect intensity level with a single controller. Simple operation, impressive sound – it's the ultimate combination for advanced creativity.
Dynamics
One side calms the wild ups and downs of danceable sounds, while the other holds pulsing levels in check and smooths dynamic waves with a steady hand.
wizardFX Dynamics are both yin and yang, working with naturally impulsive spikes and as equalization for different volume levels, depending on the desired sound.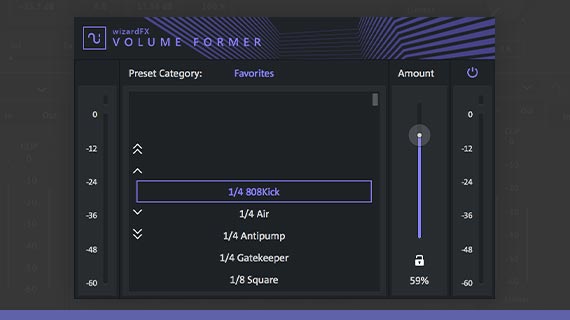 wizardFX VolumeFormer
For pads that rise and fall rhythmically and basses that pulsate to the beat of the kick drum – wizardFX VolumeFormer. Ideal for enabling gating and sidechaining without any complicated routing.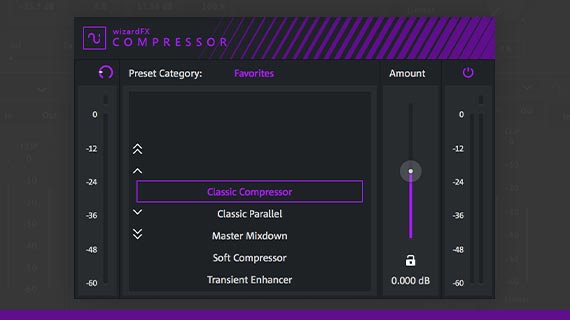 wizardFX Compressor
The wizardFX Compressor is designed to keep the dynamics of your audio in check without losing control. It adjusts loud and quiet passages and adds more punch to rhythm instruments.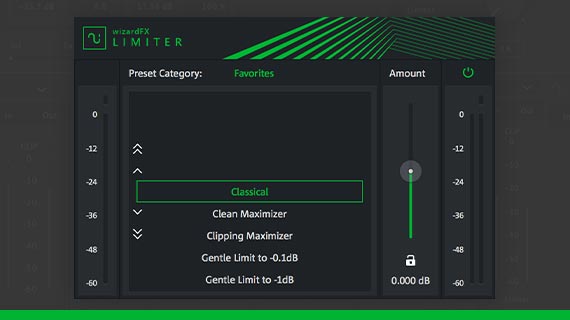 wizardFX Limiter
In order to limit excessive level peaks, the wizardFX Limiter cuts off the peaks of an audio signal almost inaudibly and losslessly to help achieve more loudness. This makes it ideal for mastering purposes in the last position in the signal chain.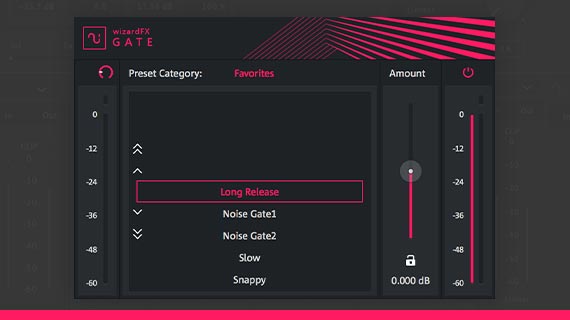 wizardFX Gate
Reduce noise and ensure clear signals: The wizardFX Gate helps to keep noise at bay during vocal recordings and reduce cross-talk when recording with several microphones. Also perfect for creative stutter effects!
Coloration
More character, more color, more punch! wizardFX has it all: Use the Tape Machine for analog warmth or fat overdrive. The Bitcrusher offers authentic lo-fi sounds and the Tube Distortion ranges from light oversaturation or punchy distortion.
Tape Machine, Tube Distortion as well as Compressor and Gate are equipped with auto input gain: This warns if the input is too low or too high and can set the level to the optimal level in just one click.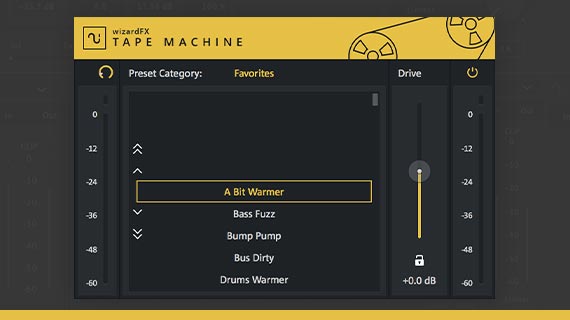 wizardFX Tape Machine
Subtle variations in pitch give tape recordings their nostalgic charm. Additionally, tape saturation produces more overtones in louder signals, adding that extra drive.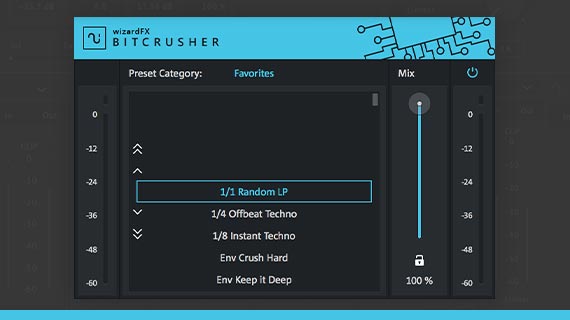 wizardFX Bitcrusher
Looking for that authentic lo-fi sound? By reducing the bandwidth of the audio to lower sample and bit rates (e.g., 22 kHz and 8-bit), the wizardFX Bitcrusher is able to create distortion ranging from vibrant to aggressive.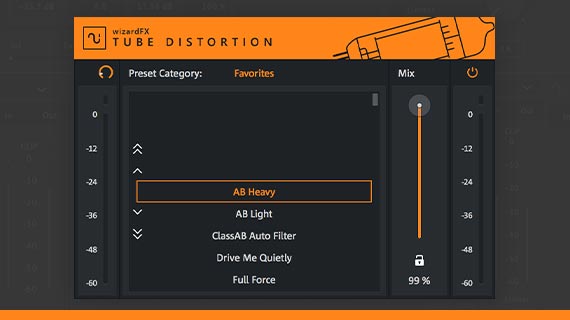 wizardFX Tube Distortion
The sound of analog tube amps in the digital world: Tubes are not only warm, they also sound warm thanks to harmonious clipping. Well-suited for enhancing different instruments and vocals.
Modulation
The courage to change is always rewarded – modulated sounds ensure a strong impression and will attract attention. Accentuated with delays, luscious thanks to chorus and striking using flanger effects. But all snuggly in space and reverb, rounded out for the perfect mix.
Faster than you would think, but prettier than expected: wizardFX modulation effects.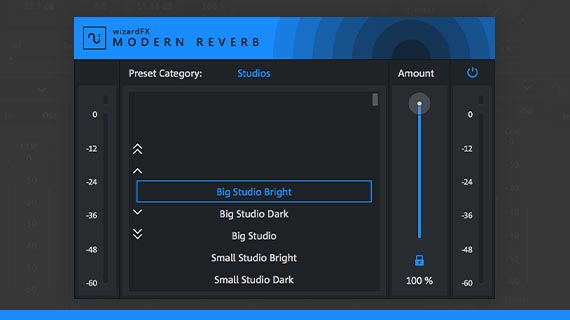 wizardFX Modern Reverb
Stay with the flow and instantly find the essential reverb settings – it's easier than ever before with wizardFX Modern Reverb, which transforms your sound with lifelike space and atmosphere.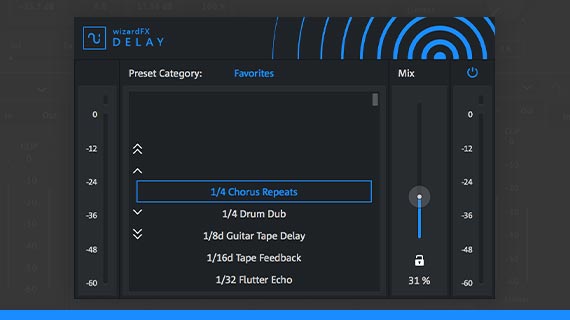 wizardFX Delay
The world's most uncomplicated delay provides the flavors of space and time for any track. Thanks to practical presets, classic and creative echoes are ready at the click of a mouse when you need to speed up your mix.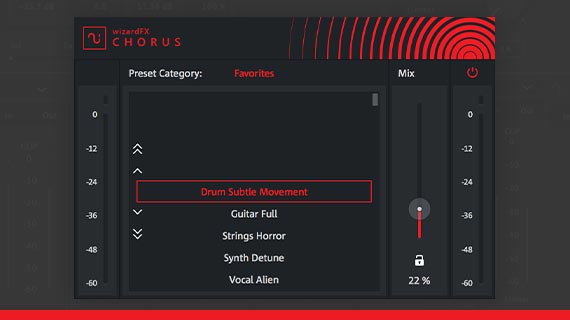 wizardFX Chorus
wizardFX Chorus offers increased depth in your sound – all without any presets. The included textures provide width, depth and inspiration for each track.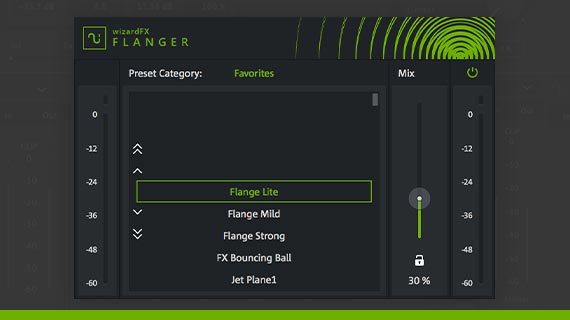 wizardFX Flanger
If a modulated, delayed signal is added to the original input signal, it will create meandering oscillations. Enhances melodies for haunting solos and dry harmony to moving canvases.
Restoration and mastering
For clean, professional sound.
High-quality restoration tools allow you to optimize the sound of old records. Create captivating video soundtracks and create broadcast and streaming-ready CD masters and mixes.
iZotope Ozone 9 Elements
Create broadcast-ready mixes for radio and streaming with iZotope Ozone 9 Elements. Professional developed presets for a range of genres give your mix a ultra-clear, punchy sound. The Mastering Wizard suggests the optimum starting point for the signal chain or processor settings, and you can then tweak the fine details manually.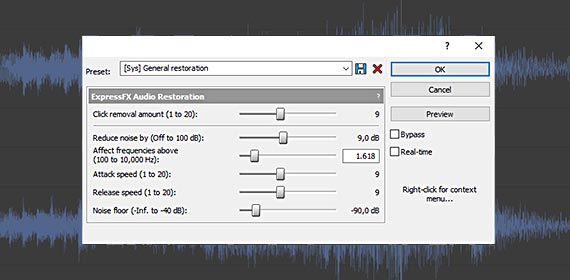 Audio restoration
Achieve clean, impressive sound for files with the audio restoration tool. It identifies and removes automatic clicks as well as static noise interference from air-conditioning units, electrical devices or amps.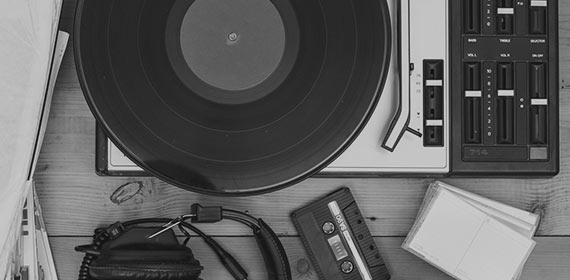 Vinyl recording and restoration
Convert your favorite records and cassettes to digital and enhance their audio quality with powerful recording and restoration tools for vinyl. Remove distracting noise and adjust the volume levels of your recordings. Then, burn your audio to CD or convert your recordings to standard formats such as MP3, FLAC and Ogg Vorbis.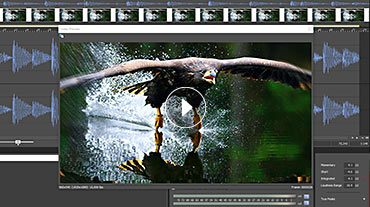 Perfect video sound
For high quality image and sound. Edit the most popular video formats with more than 20 audio effects for restoration and editing your recordings.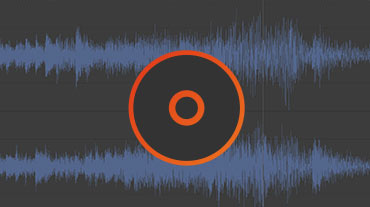 Fast-track a CD master
The "Open and append" command makes it easier than ever to compile tracks for a CD master. Select one or multiple files and add these automatically, including track markers, to your CD.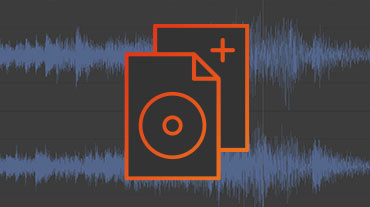 Import/export formats
SOUND FORGE Audio Studio 16 lets you import and export audio files in all standard formats (WAV, AIFF, MP3, MUS, AAC, FLAC, OGG, WMA, ASF, W64, CDA, RAW and VOX).

Visualization
Audio analysis in SOUND FORGE Audio Studio
Analyze sound with sophisticated audio visualization tools. Music, vocals and noise are graphically and dynamically displayed on the basis of their audio data.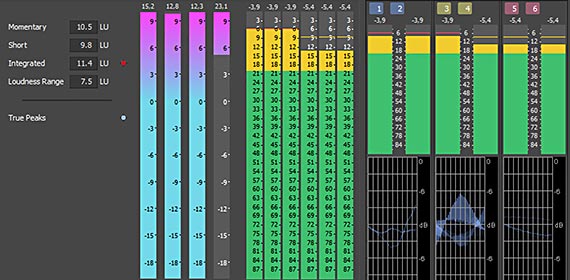 Redesigned Visualization Meter
Digital peak meter with a modern design
The classic Visualization Meter is now available with a new flat design and customizable skin colors. New drawing response of the V2 Peak Meter ensures that you can always view the volume at a glance.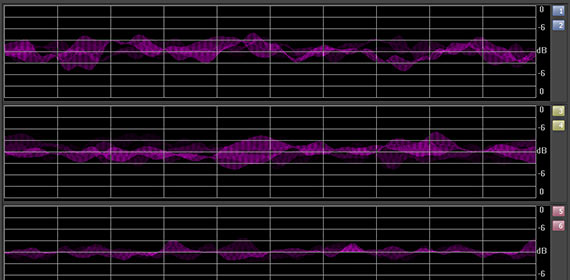 Oscilloscope
Clear signal visualization
The oscilloscope offers impressive new options for visualizing waveforms. Visualize periodic oscillations in audio signal or have a real-time display of effect chain manipulations. The oscilloscope offers active support as part of your audio editing workflow as well as the mastering process.

Highlights
NEW! modernEQ
NEW! modernReverb
NEW! Advanced editing for effects plug-ins
NEW! New resampling engine
NEW! Optimized multichannel handling
Remote Recording
Instant Action & Windows context menu improvements
wizardFX Suite with professional effects plug-ins
Truncate Silence option for removing pauses
Export Wizard for Audible, iTunes and Amazon audiobooks in accordance with ACX standards
Redesigned Visualization Meter
SOUND FORGE Audio Studio 16
The home of audio editing
Upgrade: SOUND FORGE Audio Studio 16
The home of audio editing
SOUND FORGE Audio Studio 16
The home of audio editing
NEW! modernEQ
NEW! modernReverb
NEW! Advanced editing for effects plug-ins
NEW! New resampling engine
NEW! Optimized multichannel handling
Editing for audio files containing 5.1 Surround data with up to 6 channels
Digitization, restoration and audio conversion
Audio recording at up to 32-bit/384 kHz & video sound optimization
Includes wizardFX Suite & iZotope Ozone 9 Elements
Available until October 3, 2022
Only now for free in this offer:
✔ NEW! coreFX Gate ($24.99 value)
NEW! modernEQ
NEW! modernReverb
NEW! Advanced editing for effects plug-ins
NEW! New resampling engine
NEW! Optimized multichannel handling
Editing for audio files containing 5.1 Surround data with up to 6 channels
Digitization, restoration and audio conversion
Audio recording at up to 32-bit/384 kHz & video sound optimization
Includes wizardFX Suite & iZotope Ozone 9 Elements
Available until October 3, 2022
64% discount
Only now for free in this offer:
✔ NEW! coreFX Gate ($24.99 value)
SOUND FORGE Audio Studio 365
SOUND FORGE Audio Studio 12 month subscription
SOUND FORGE Audio Studio 365
SOUND FORGE Audio Studio 12 month subscription
SOUND FORGE Audio Studio 365
SOUND FORGE Audio Studio 3 month subscription
NEW! modernEQ
NEW! modernReverb
NEW! Advanced editing for effects plug-ins
NEW! New resampling engine
NEW! Optimized multichannel handling
Editing for audio files containing 5.1 Surround data with up to 6 channels
Digitization, restoration and audio conversion
Audio recording at up to 32-bit/384 kHz & video sound optimization
Includes wizardFX Suite & iZotope Ozone 9 Elements
NEW! modernEQ
NEW! modernReverb
NEW! Advanced editing for effects plug-ins
NEW! New resampling engine
NEW! Optimized multichannel handling
Editing for audio files containing 5.1 Surround data with up to 6 channels
Digitization, restoration and audio conversion
Audio recording at up to 32-bit/384 kHz & video sound optimization
Includes wizardFX Suite & iZotope Ozone 9 Elements
NEW! modernEQ
NEW! modernReverb
NEW! Advanced editing for effects plug-ins
NEW! New resampling engine
NEW! Optimized multichannel handling
Editing for audio files containing 5.1 Surround data with up to 6 channels
Digitization, restoration and audio conversion
Audio recording at up to 32-bit/384 kHz & video sound optimization
Includes wizardFX Suite & iZotope Ozone 9 Elements