Xara: An impressive professional photo editing program
Xara Photo & Graphic Designer is not only an excellent professional photo editing program – it an all-around impressive piece of software.
The program offers everything that photo editing software should have, but is more quickly accessible because its usage is easy to learn. The interface is intuitive and the steps are very easy to learn. Even inexperienced users who have never dealt with photo editing software before quickly learn, for example, how to enhance pictures, distort photos or crop objects.
In addition, the software covers every key area of graphic design applications, providing the user with an excellent universal tool for all kinds of pictures that they want to create. This includes print as well as digital photographs.
Professional photo editing software doesn't have to cost a lot. Xara Photo & Graphic Designer from the German software specialist MAGIX also impresses with its exceptional cost-benefit analysis: the user gets a great deal of technology for a fair price that is also considerably less than picture editing products from the competition. Editing photos has never been easier. And creating graphics is child's play. 3D animations are created in a blink of an eye. Everyone who in the past wanted to hone his creative and visual skills, but ultimately thought it would take too much time and effort now has a second chance thanks to the Xara software.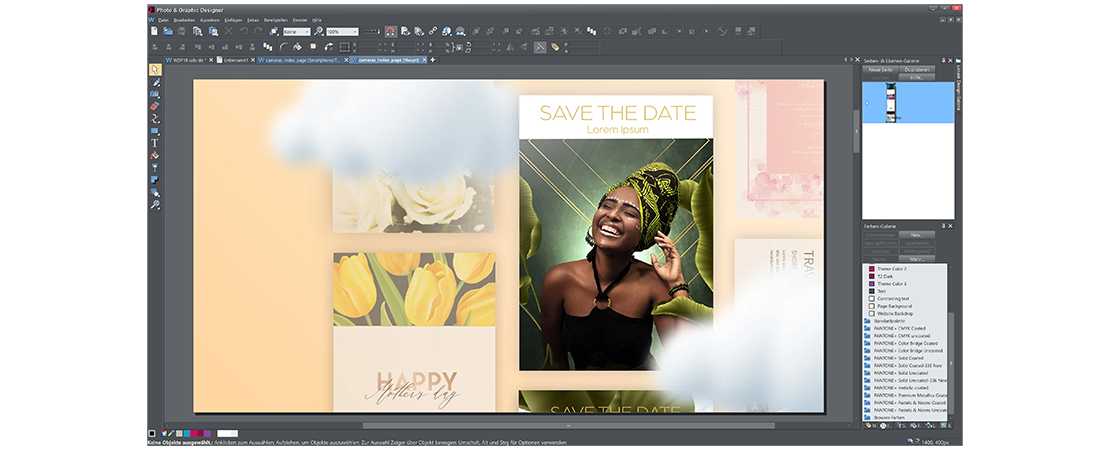 A professional photo editing program at a low price
The photo editing software offers every user something: from simply optimizing snapshots from the last vacation through to valuable artistic collages made by ambitious hobby artists. The software's easy to access interface offers logical steps and easy to understand functions so that any user can explore his visual skills. This is how impressive photos are created. The program's wide range of options sets it apart from other free software. While they offer basic picture optimization options, the scope of functions, easy operation and features along with additional content offered by the Xara program leaves them in the dust. After all, it is not only a pure picture editor, but also allows you to create graphics according to your exact ideas.
Professional photo editing software doesn't have to be expensive or complicated. Xara Photo & Graphic Designer is proof that any user – even without extensive training or spending tireless hours working with software – can achieve brilliant results using an easy-to-understand interface and logical photo editing options.
* With the update service you will receive a full year of free new features and updates, which can be used indefinitely. If you reinstall the program after one year, you will have access to the basic version. After the one-year update service has expired, you can extend it for a discounted price.