The Tools of a Powerful Picture Editor
A keen eye, a passion for images and a desire for great results are all key to editing great pictures.
Though there are many techniques to take a great shot, it's more common to use a computer photo editing program, like Xara Photo & Graphic Designer, to create the crisp and exact results you wanted. The era of lonely darkrooms, chemical baths and manual cropping has ended. With modern digital tools over a computer software, photos can be edited down to the pixel to ensure that your photos are as perfect as possible. Everything can now be done with the ease of a mouse-click.
Cropping and color enhancement are two of the primary functions of photo editing software. Choose any photo from your expansive photo archive and swiftly bring out the magic of individual moments with these tools. Cropping is the process of cutting away excess portions of an image, leaving only the best on display. The random stranger walking through a family photo is no longer a problem; just crop him out! Color enhancement is used to edit an image by adding more depth or adding more emotional resonance. It's surprising how much changing tones of an image can bring back the emotions of favorite moments. The bluer the tones and lighting, the more mellow and distant an image will feel. Conversely, the more yellow the tone, the warmer and happier an image will feel. Color Enhancement, just like cropping, can be used to either correct mistakes or augment aesthetics.
Other common photo issues that a photo editor can solve are under/ over exposure of aged photos. By making the entire photo darker or lighter, much more of the desired image will be visible and clear. Freshen up and restore any old photo by first scanning it and then just import it into Xara Photo & Graphic Designer to change the tints and hues. This same process can be used to impart emotions and moods to even your recent photographs.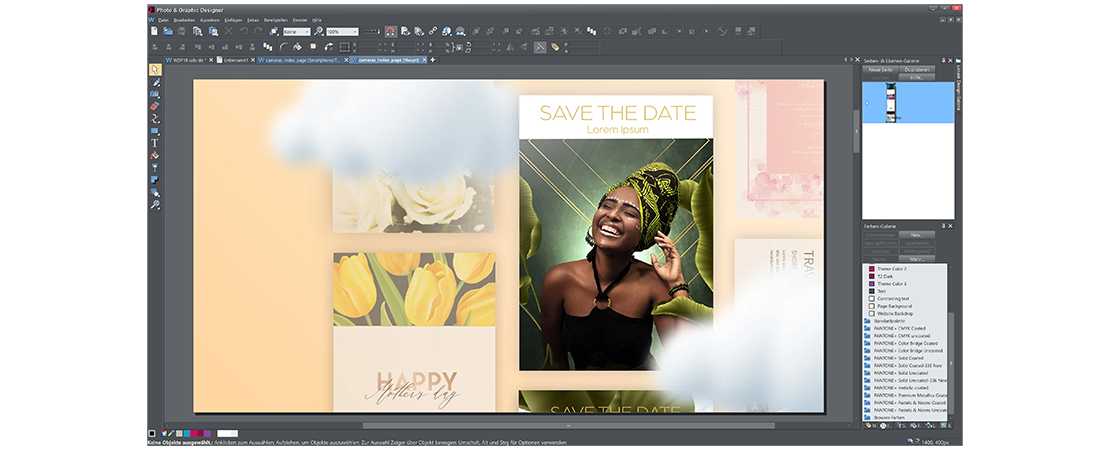 Using a Picture Editor to Enhance Coloration and Restore Old Photos
Xara is known for creating high-quality and easy-to-use photo editing software. Not only are these programs great for beginners and pros alike, they're affordable. Photo & Graphic Designer is no exception – try it today to take your photo editing to the next level!
* With the update service you will receive a full year of free new features and updates, which can be used indefinitely. If you reinstall the program after one year, you will have access to the basic version. After the one-year update service has expired, you can extend it for a discounted price.