Keep your website up-to-date.
New features
Even more variety
Up to 28 website templates and SmartShapes
Website templates: Diverse topics
Discover new website templates for your business! The modular design system is really easy to work with. Simply swap out text and images - finished!
New templates in Web Designer: Spa / Software company
Also included in Web Designer Premium: Health food store / Law firm / Yoga trainer
Large collection of SmartShapes
Design exciting elements for your website - with over 20 new tables, layouts, shapes and text boxes, there's plenty of creative freedom for your ideas.
Create modern and slick flat designs by positioning text, shapes and images on top of each other.
Premium advantages
New presentations and social media templates
Bonus: New presentations
Present your latest ideas in the form of a professional presentation. The new templates cover the topics of energy drinks, delivery services and nature and can be easily modified to your own ideas.
Our most sought-after user request:
New SmartShapes
March 2018
Creative SmartShapes
Now includes brand new SmartShapes! Create impressive design elements without the need for a designer. The size, color and shape of each SmartShape can be easily modified.
Flat design
Creating designs with text is now even easier. Simply choose a SmartShape, enter text and then position it using the special handles.
SmartShapes for tables
Easily create business tables and tailor them to your ideas thanks to flexible arrangement and scaling for lines and columns.
For websites
Discover new templates for starting your own food blog or creating an Internet presence for a cafe.
For social media
Boost your social media presence with new templates for industries such as car sales, fitness and logistics.
10 stylish photo filter overlays
These overlays give images on your website a fresh new look. The photo filters are freely combinable, so you can create truly unique effects.
More than 1 million photos & illustrations
The Online Content Catalog includes a huge collection of archives and illustrations to choose from. Plus, they're free and can be used for commercial purposes. Find the perfect image for your website!
Customize images: Magic Resize
Your post for Facebook is ready. Need a post for Instagram too? The Magic Resize tool lets you adjust and resize posts to fit other social media platforms. Easier than ever before.
Little helpers: Smart Shapes
Discover our Smart Shapes. These are intelligent shapes which can be easily edited using special handles. Perfect for timelines, speech bubbles, flow charts, text boxes, shapes such as stars, triangles and more.
Premium advantage: 18 brand new templates
For websites
Whether you have a microsite, website or blog in mind, our templates offer crisp, clear design and beautiful effects. You're sure to find the right template for your project.
For presentations
Does your presentation feel like it's missing something? Want to add graphics or create a unified layout? Select from a massive range of materials for presentations - including new designs for "Water", "Travel" and "Business"!
Slider
Slider element
Slider with headline
Premium advantage: Panorama photo slider
First impressions are key! Use full screen images for your slideshows and make your website an absolute eye-catcher. This showcases your images and communicates your website's message in an artistic way. Design the slider any way you want with a prominent call-to-action button and a customized header that jumps right out.
Premium advantage: 50 new photo filters
For an ever better user experience: Create pictures exactly the way you imagined. Create a custom look for your website in seconds.
Highlights:
Transparency effects
Grab your viewers' attention! These sophisticated transparency effects can be freely combined.
Summer Looks
For a website infused with a warm elements, the summer filter brings the most beautiful time of the year on to your screen.
Wash – Vintage Look
Things were better in days gone by - apply this "washed" look to images for a nostalgic look. The gentle blue colors are great for sharing images of old furniture and portraits.
Productivity revolutionized: Xara Cloud
Create stunning graphics, illustrations and documents using the integrated Xara Cloud. Be a part of the design revolution: Make changes to text and image right in your browser and work on any device.
Comprehensive template collection
Created by the best. For the best. Discover a range of meticulously designed templates for posters, flyers, presentations or entire websites! The difference is in the detail: Simply add images, enter text and customize color. That's all there is to it.
50 new photo filters
50 new photo filters for 50 new looks Add focus to your images, highlight photos with contrast effects or play around with distortion. Turn your photos into real eye-catchers.
(Exclusively in the Premium version)
New Smart Shapes (chevron & arrow)
With the new arrow & chevron Smart Shapes, you can illustrate your ideas and information visually and communicate them effectively.
(Exclusively in the Premium version)
Update Service
Create a sleek and ultra-modern website thanks to regular updates free for 1 full year.
Reveal effects
Use the object reveal effects to fade in elements as soon as the corresponding area in browser becomes visible.
(Exclusively in the Premium version)
Parallax scrolling
Parallax scrolling brings dynamics and depth to your website. Foreground and background optically separate from each other.
(Exclusively in the Premium version)
Extra when upgrading
Xara Web Designer Premium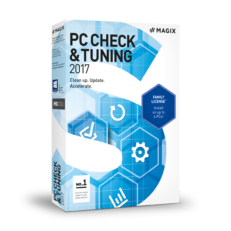 PC Check & Tuning 2017
(value: £39.99 / A$69.99)
The tuning tool for noticeably better performance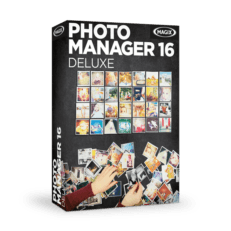 Photo Manager 16 Deluxe
(value: £34.99 / A$69.99)
Digital image management without compromise
PC Check & Tuning provides you with all the tools necessary to permanently improve the performance of your PC. The software automatically identifies system weaknesses and problems, fixes the underlying causes and performs a wide range of optimizations.
Free up disk space
Deactivate unnecessary services for improved computer performance
High-speed mode for immediately more performance
Power saving mode for longer battery life
Delete your digital footprint and browse faster
Take advantage of the powerful features in the full version of Photo Manager 16 Deluxe – the all-in-one software for your image collection.
Find your best images fast with features such as automatic face recognition
Digitally label your images with names and locations
Travel route animations
Create your slideshows
Comprehensive RAW support
Create lasting memories from your digital photos and video clips, and craft something special for your family and friends. VEGAS Movie Studio makes it easy to edit video and audio into something so special you can't wait to share it with the world.
Create amazing websites.
Unique. Simple to use.