Photo Editing with Xara
Photo editing doesn't need to be hard. In fact, it can be downright easy to correct all those pesky little mistakes in your photos.
Problems like bad lighting, red-eye, tilt, missing colors, or high contrast can all be quickly and easily fixed. Photo editing can now be done from the comfort of your computer and you don't need fancy equipment or confusing software.
Photo editing software is notorious for being hard to learn and even harder to operate. It can take months to learn the ins and outs of the software and even then, the simplest photo editing task might take a long time. With digital cameras, taking thousands of photos is cheap and easy so you need a photo editor which you learn and use efficiently. A good photo editor should also organize and archive pictures automatically and have presets for quick photo optimization. Lastly, it should bring you all the professional tools without needing to be a pro yourself.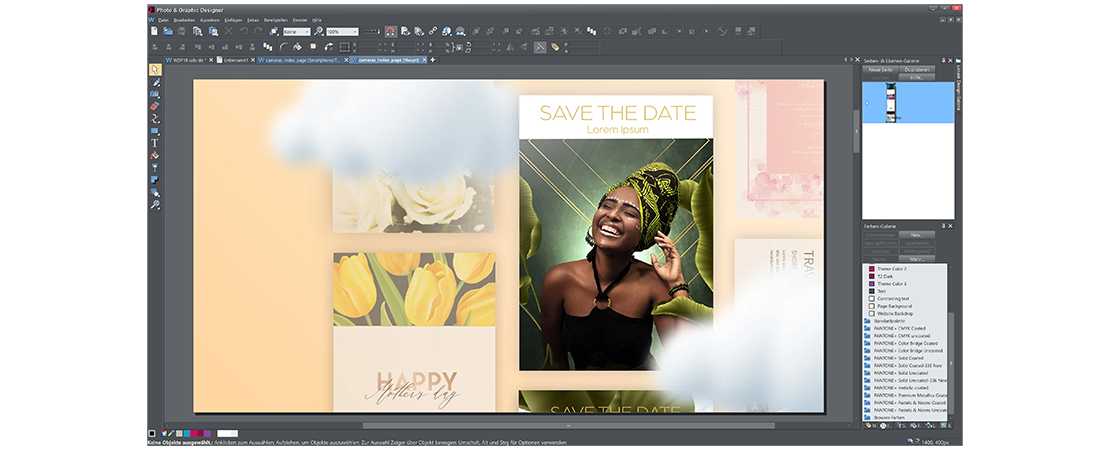 Photo Editing made easy.
With so many choices of photo editing software out there, it's hard to know which one to chose. They range in price from a few bucks to thousand dollar suites. Xara Photo and Graphic Designer is shows that the most expensive is not always the best option. Xara Photo and Graphic designer has all the great qualities you need from a photo editor. Quick to learn, intuitive to use, a powerful enough to do even the most advanced photo editing tasks. Get the best out of your photos quickly and painlessly with Xara Photo and Graphic Designer.
* With the update service you will receive a full year of free new features and updates, which can be used indefinitely. If you reinstall the program after one year, you will have access to the basic version. After the one-year update service has expired, you can extend it for a discounted price.