Popular articles on music production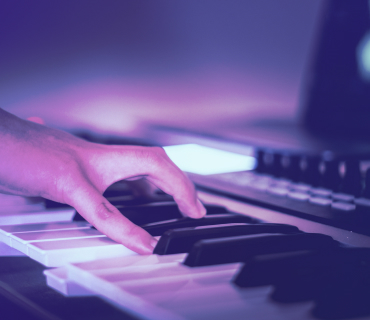 Creating musical intros
Create professional music intros for videos, podcasts, and more with the free version of MUSIC MAKER. Use Soundpool loops, VST instruments, or audio files and fine-tune your musical intros with mastering effects.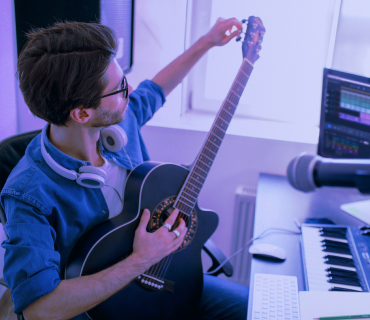 Creating your own song
Find out how to create your own song without any previous knowledge. Mix Soundpool samples, record vocals, play software instruments, and edit your recordings using sound effects.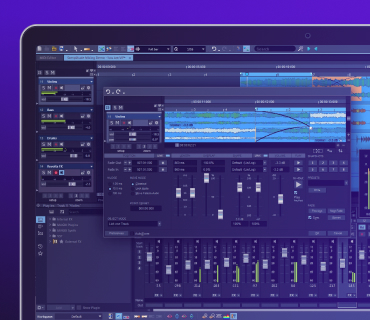 Digital Audio Workstations
What is a DAW? What are the principles of working with a DAW, and what functions does DAW software offer? Learn more about the DAWs by MAGIX and their unparalleled performance and versatility.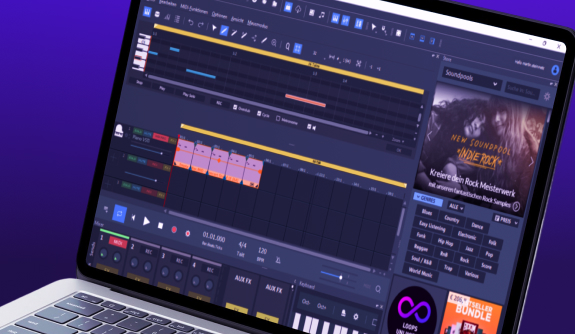 Deep Dive: Beat Production
Create your own beats with MUSIC MAKER using Soundpools and MIDI editors. Combine beats with other samples and change the song tempo to produce the desired music. Learn how to do it in just a few steps in this article.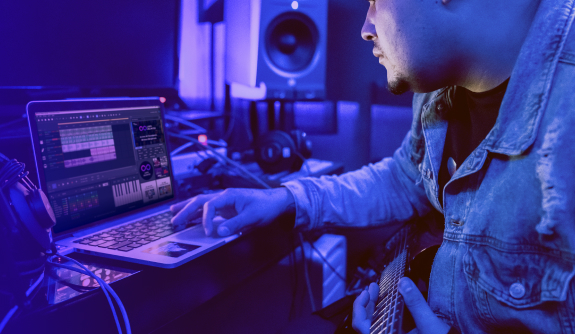 Loop-based music production
You can use loops and samples to not only create your own songs, but also remix familiar songs. Learn everything you need to know about loop-based music production.
Available until January 7, 2024
Only now for free in this offer:
✔ Celemony Melodyne 5 essential ($99 value)
Samplitude Pro X8 Suite
Available until January 7, 2024
Only now for free in this offer:
✔ NEW! Native Instruments Hybrid Keys ($49 value)
✔ NEW! 'Guitars Only - Complete Bundle' (Soundpool) ($17.99 value)
✔ NEW! 'Movie Score Collection' (Soundpool Collection) ($49.99 value)
✔ NEW! 'DJ Puzzle - Trap Melodies' (ACID Loop Collection) ($29.99 value)
✔ NEW! 'Pretty in Pop' (ACID Loop Collection) ($29.99 value)
✔ NEW! 'This is EDM' (ACID Loop Collection) ($29.99 value)
Learn more
Regularly $805.95
$349.00
Available until January 7, 2024
Only now for free in this offer:
✔ NEW! Native Instruments Hybrid Keys ($49 value)
✔ NEW! 'Guitars Only - Complete Bundle' (Soundpool) ($17.99 value)
✔ NEW! 'Movie Score Collection' (Soundpool Collection) ($49.99 value)
✔ NEW! 'DJ Puzzle - Trap Melodies' (ACID Loop Collection) ($29.99 value)
✔ NEW! 'Pretty in Pop' (ACID Loop Collection) ($29.99 value)
✔ NEW! 'This is EDM' (ACID Loop Collection) ($29.99 value)