Produce your own songs – no experience required
Want to fulfil your dream of being a creative music producer, even without any experience? Music Maker lets you get started right away. Simply choose sounds from a massive collection of beats, tunes and vocals at chart quality level. Combine sounds and loops per drag & drop, play a whole library of software instruments and apply professional effects.
It's time for your creative ideas to take center stage. Simply create music.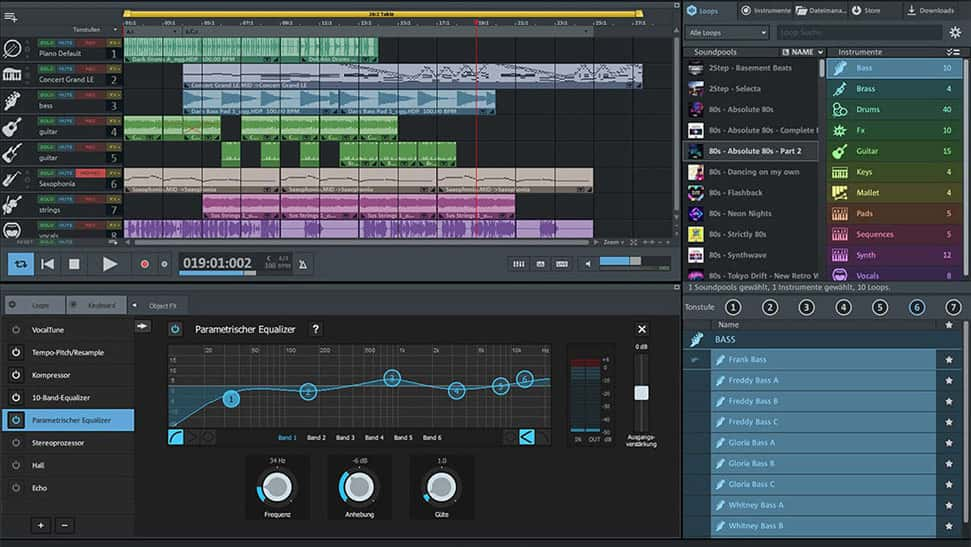 1. Combine sounds & loops
Choose sounds and loops from your favorite genre and combine them with virtual instruments on your timeline. Analog synthesizers, drums that pack real boom or elegant strings – they can all be applied with a single click. Form an entire band!
2. Connect, play, record
Start recording your own melodies or vocals from the get-go. Just connect your MIDI keyboard, drum pad controller or microphone – that's all you need to do. Want to record a live guitar solo? No problem. You're free to customize each and every element for your groove.
3. Customize your sound with effects
Create a track that's one of a kind. Drag & drop to apply professional effects to your sounds, loops, instruments and vocals. Add chorus, wahwah or flange to make your tracks sound even more impressive and transform a song into a real acoustic experience with 5.1 surround sound!
Create your own song in just 3 steps
Try it out for yourself – with the new Song Maker tool!
Exclusive to the PLUS and PREMIUM Editions!
Intelligent song creation at the highest level.
Create your next hit – 3 easy steps is all it takes:
1. Select song template & Soundpool

2. Add song parts & instruments

3. Your song's ready.
Get the most out of your songs
Soundpools, effects & instruments for bringing creative ideas to life
The right beat – the right Soundpool
Check out the Music Maker Soundpools!
Start up your new Music Maker and browse collections in pop, rock, hip-hop, trap, EDM and tons more – the choice is yours. Explore thousands of loops and samples that you easily drag & drop to combine. And best of all - all loops adjust automatically to your song's pitch, so everything sounds great together. So there's no need for a background in music theory when making a hit!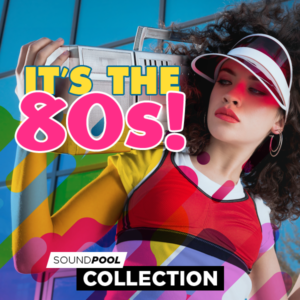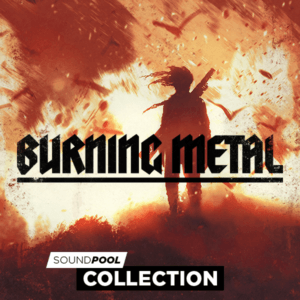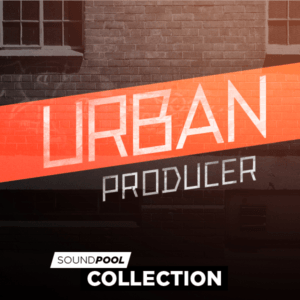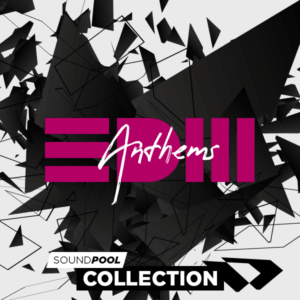 Access popular Soundpool Collections in your favorite genre:
It's the 80s!
More than 4,500 sounds & loops that are totally retro – these 6 Soundpools are great for creating a nostalgic-tinged chart hit direct from a golden decade for music!
Burning Metal
Almost 4,000 sounds and loops packed full of energetic melodies, driving riffs and growling vocals – the best metal sounds out there!
Urban Producer
The new sound straight out of New York: Rough, full of fury – and truly inspiring. Work with the production kit for punchy trap boards, smooth R&B tunes and beats from the golden era of hip-hop.
EDM Anthems
Ready for the main stage? This collection sounds like strobes, glow sticks and a whole lot of good vibes. Euphoric drops, pushing synths and powerful basslines – everything you need to create the next big floor filler.
Which instrument do you want to set the scene?
Music lives and breathes through the instruments used. In Music Maker you can choose from various software instruments, each produced at studio level quality.
Experiment with a range of VST instruments and let your creativity run wild!
Rock Drums
Roll the drums. Rock Drums are perfect for creating a driving double bass grooves in metal songs, reverberant drum rhythms with an impressive arena sound or dry, clean studio drums.
Bass Machine
Crunchy bass lines and fat low-end sounds guaranteed to get your speakers bangin'. By using the custom effect settings, plus a huge range of filters and presets, creating and saving new bass sounds is a cinch.
Drum Engine
The classic sound and style of legendary drum machines and samplers. The beat maker offers a range of options for experimentation. Kicks, snares, toms, hi-hats and cymbals can directly mixed via the machine.
Orchestral Ensemble
Brass and woodwind, drums, strings and a whole range of additional sounds: compose breathtaking orchestral music with Orchestral Ensemble. They're perfect for film and pop music, hip-hop beats or dance tracks.
Add the final touch to your songs:
Effects and plug-ins
Boost your songs using the diverse range of effect packs in Music Maker.
Plug-ins such as coreFX VolumeFormer or Vintage FX Corvex offer professional sound editing.
Create songs with full 5.1 surround sound and real spatial depth, or simply pump out some awesome beats!
Your Music Maker –
the way you want it
Your ideas are as one of a kind as you are. That's why you can build your version of Music Maker the way you want, too. Simply choose your favorite Soundpools from the wide range available. Select the software instruments you need and pick some functions and effects.
The content you choose appears right where you need it – in the Music Maker interface.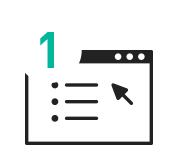 Select your Edition
Plus Edition: Sounds, features & instruments
Premium Edition: Sounds, content & instruments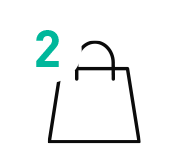 Open the Store in Music Maker
Following purchase, you will receive an email with your download link and serial number.
Install Music Maker and enter the serial number in the new start dialog.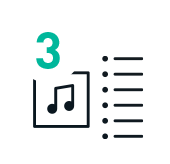 Select Soundpools, instruments, effects and functions
You can pick the exact instruments, sounds, effects and features you want. And best of all, more content is being added all the time!
Your Music Maker version - your style.
Music Maker + hardware
Music at your fingertips.
Music Maker Performer Edition
The audio bundle that fits all backpacks and genres.
The new Novation Launchkey Mini Mk3 includes
16 velocity-sensitive pads,
8 controllers and
a 25-key piano keyboard
– combining all essential studio equipment in a single compact MIDI controller.
The controller elements are seamlessly integrated into your studio setup and are linked directly to the most important features in Music Maker. It's the perfect Edition for when you're on the go, and ideal for any genre. The only thing missing is you.
Music Maker Studio Edition
Everything you need for your home studio.
Everything you need to produce your own hits at home:
Music Maker Premium Edition,
Samplitude Music Studio 2021,
Focusrite Scarlett Solo audio interface
Focusrite CM25 MkIII condenser microphone and
Focusrite HP60 MkIII studio headphones.
This comprehensive hardware bundle from premium brand Focusrite enables you to record vocals and instruments in studio quality and mix songs on the pro level.

8 knob controllers + 16 multicolored pads
For optimum control of your sound: Tempo, swing, gate, mutate, deviate etc.
Add drum beats and start clips
MIDI Out + MIDI recording
Switch quickly between MIDI and hardware synths
Connect keyboards via MIDI
Record and play a MIDI clip
Chord mode + arpeggiator
Produce captivating chords using one-finger chord automation
Create new melodies, rhythms and sounds automatically
Focusrite Scarlett Solo with mic preamp
USB 2.0 audio interface with powerful 24-bit/192 kHz A/D converter and ultra-low latency for the highest sound quality
Microphone preamp with phantom power and air mode for full, rich vocal recordings
Focusrite Scarlett CM25 MkIII large diaphragm condenser microphone
Studio condenser mic with a particularly natural sound
The cardioid characteristic of the condenser mic offers crystal-clear recording results in studio quality
Focusrite Scarlett HP60 MkIII padded headphones
Professional closed-back headphones for precise audio playback and the highest audio quality when mixing and listening
For optimum wearing comfort during long studio sessions
3 meter XLR cable
For connecting microphones and instruments
Ensures the noise-free transmission of audio signals

Highlights in the Editions
Music Maker 2021 Plus Edition

Music Maker 2021 Premium Edition

This product cannot be shipped to your country currently.

This product cannot be shipped to your country currently.

&nbsp
&nbsp
&nbsp
&nbsp

General

General

Soundpool

"Feel Good"

1 Soundpool of your choice

3 Soundpools of your choice

3 Soundpools of your choice

3 Soundpools of your choice

Soundpool Collection

1 Soundpool Collection of your choice

1 Soundpool Collection of your choice

1 Soundpool Collection of your choice

1 Soundpool Collection of your choice

Instruments

Revolta 2, Concert Grand LE, Vita 2

2 MAGIX instruments of your choice, 1 Tiny instruments of your choice

3 MAGIX instruments of your choice, 2 Tiny instruments of your choice

3 MAGIX instruments of your choice, 2 Tiny instruments of your choice

3 MAGIX instruments of your choice, 2 Tiny instruments of your choice

Multicore audio engine

64-bit version

Redesigned core workflow

Song Maker

VST2 & VST3

Project Notes

Song parts

coreFX VolumeFormer

VST Bridge

Orange Vocoder ME

Included with this deal: SOUND FORGE Audio Studio 12

Accessories

Accessories

Novation Launchkey Mini Mk3

Samplitude Music Studio 2021

Focusrite Scarlett Solo audio interface

Focusrite CM25 MkIII condenser microphone

Focusrite HP60 MkIII studio headphones

&nbsp
&nbsp
&nbsp
&nbsp
We're not the only ones talking about it.
Artists on Music Maker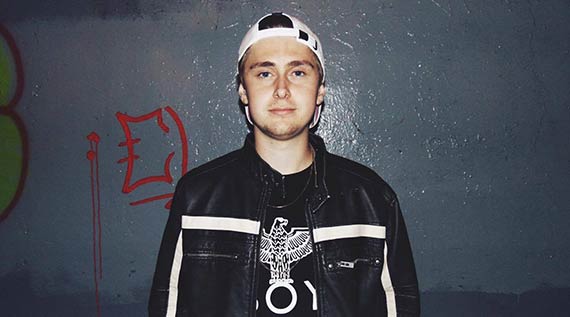 "I chose Music Maker because of its simplicity. Then as I kept on making music and growing as an artist, I realized Music Maker is also a powerful DAW that can be used by professionals as well."
Simtem
Trap producer
Credentials
Dubskie, Blak Trash, King Peanuts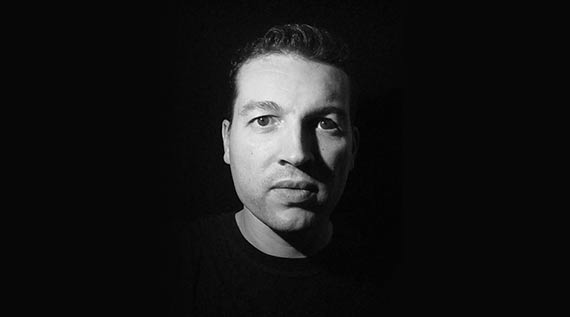 "I was drawn to Music Maker because of its simplicity and no-frills interface. The software enables me to reach the essence of the music."
Cyril Picard
Techno producer
Credentials
Features regularly in the Beatport Minimal Charts (Peaked #1 Top 100 Minimal) | Greenwolve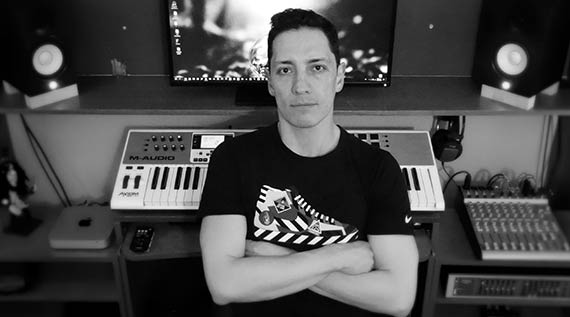 "It's the fastest way to create your own music. This authentic sketch tool brings your musical ideas to life."
Jairo Bonilla
Advertising music and jingle composer, sound designer and musician
Credentials
13-time winner at the FePI (International Festival of Independent Advertising, Argentina) | Soundtrack for the film "Green Butterflies"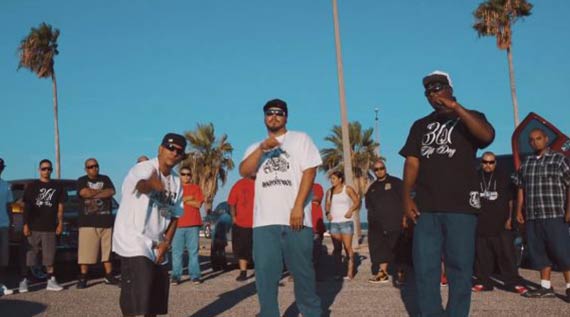 "Editing is so easy and it has great quality and sounds. You can start as soon as you are ready rapping or singing, when your blood is pumping and you're feeling the hype."
Killa-D
Producer and rapper
Credentials
Badnewz Recordz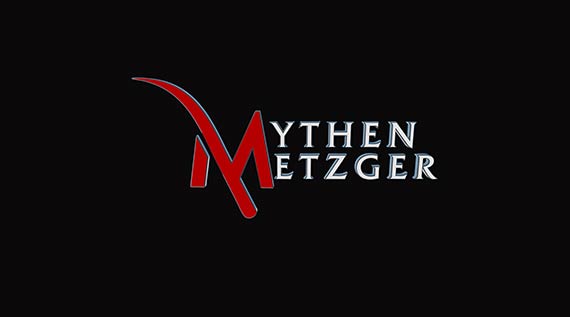 "For my Youtube channel, for various TV documentaries, e.g., an Amazon Prime series and a film, I performed the entire music production with Music Maker."
Mythen Metzger
Composer, producer and YouTuber
Credentials
Amazon Prime series "Myths Butcher's Darkest" feat. Jeff Ricketts (Star Trek), YouTube channel "Mythen Metzger"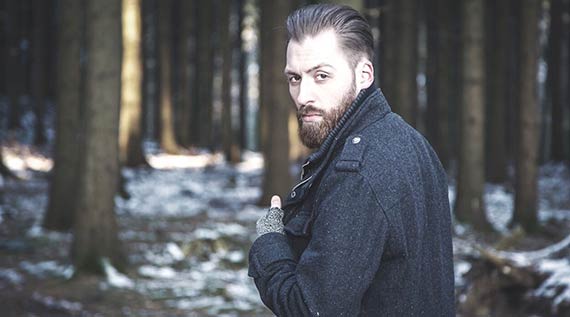 "Many experts and actors asked me how expensive it was to organize a complete orchestra for the recordings. It was always a great pleasure to see the shock on their faces when I said that it has all been produced with Music Maker."
Rick Middelkoop
Musical director, musician and actor
Credentials
Musical "The Emperor of Dreams" (Original title: Herrscher der Träume)