The Best Photo Software For The Best Price.
Xara has several photo software solutions available for every type of user and for every purpose.
From the passive user who just wants the ease of organizing and optimizing photos, to the advanced user who wants to create animations, graphics and flash sites, Xara photo editing software offers users time-saving and creative solutions for every graphical need.
Xara offers an extensive line of photo software which offers in-depth photo and graphic manipulation across an array of image types including vector graphics and even flash animations. These professional editing solutions provide great power and speed making Photo & Graphic Designer work much faster compared to the competition.
With its entirely object oriented editing, which means that editing is completely non-destructive, Photo & Graphic Designer uses only a fraction of the RAM required offering one of the best photo software packages on the market. It can also handle multiple high resolution images with ease and produce files that can be shrunk or made 10x larger on even the most modest of PCs. Photo & Graphic Designer is the perfect photo composition tool making your images flawless while saving you time and money.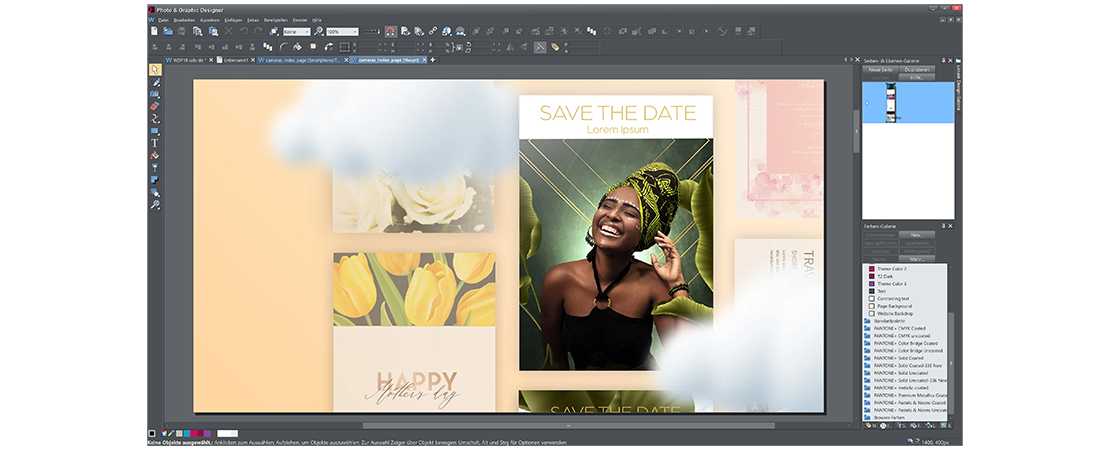 Create slideshows and work on your photos with the best photo software at a price that can't be beat
Photo & Graphic Designer is simply the most flexible and time-saving software around for creating impressive graphics. From image editing and illustrations to professional design templates and extensive desktop publishing (DTP) –Photo & Graphic Designer is the best photo software out there and at the best price!
* With the update service you will receive a full year of free new features and updates, which can be used indefinitely. If you reinstall the program after one year, you will have access to the basic version. After the one-year update service has expired, you can extend it for a discounted price.