Showcase your images with a great photo montage software at a reasonable price from Xara
Anyone with digital photos should take the time to invest in practical photo software to showcase their works of art.
In the past, you only need to press the shutter, drop off your film to be developed and then those photos were glued into an album or placed in a frame. The shots had to be taken perfectly because photo editing was nearly impossible. Today, camera owners don't need to go through that hassle and can view and share their images instantly. This is why anyone with digital photos should have access to the best photo editing options as well as any easy way to share and display your photos. But with all the choices of photo editing and photo montage software out there, which software do you choose to do everything you want?
Xara has all the photo tools you need and a product to fit your every need.
The choices for picture editors are numerous and even the most expensive versions don't meet all of your needs. The problem for many users is that they purchase expensive software thinking that it is the best but most often, they purchase software that only offers professional tools for photo editing, design options with a professional interface that is too confusing for novice users to understand. To attempt even the simplest editing effects can often turn into a nightmare!
With Photo & Graphic Designer from Xara, the program takes a completely different approach. The learning curve is flat, which keeps user frustration levels low and the results that will ultimately speak for themselves.
Photo editing in the program can be performed automatically or for the more hands on users, can be controlled manually. For example, you can adjust the contrast and colors by using either the auto optimization function or by working with the gradation curve. Beginners as well as advanced users can produce impressive results with this program without the hassle or frustration that other programs can cause.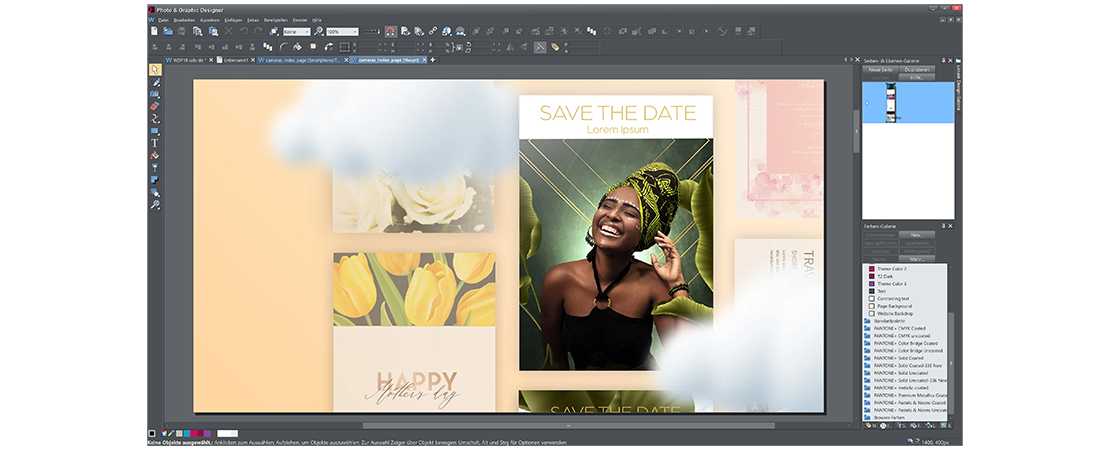 Photo montage software can be affordable and doesn't have to be complicated
Transform your photos and videos into personal picture stories – with text, your own music and spectacular effects. Whether on your TV, on the go on your mobile device or worldwide on the Internet – experience your most beautiful moments again and again with friends, family and others with MAGIX PhotoStory.
What's even better is, with the MX function, you can also share your photos from Xara Photo & Graphic Designer and integrate them into your photo montage in MAGIX PhotoStory immediately. All of MAGIX's programs operate seamlessly together making your task even easier.
And if you ever have any problems using any of the software, just go to magix.info – the Multimedia Community from MAGIX – to watch tutorials, learn tips and tricks or to connect with other photo lovers just like you!
Those looking for easy to understand and affordable software for photo montage and photo editing should take a look at Xara Photo & Graphic Designer. The software not only offers a wide range of functions, it makes it possible for every user to use them and costs considerably less than most of its competitors. The software is available for download on the MAGIX website.
* With the update service you will receive a full year of free new features and updates, which can be used indefinitely. If you reinstall the program after one year, you will have access to the basic version. After the one-year update service has expired, you can extend it for a discounted price.