For cinematic post-production
Sequoia guarantees precision, stability and reliability when it comes to dubbing.
The powerful audio engine makes it possible to easily edit and mix complex arrangements and sound effects in video productions.

Video import and export
Sequoia supports most standard audio and video formats. Sequoia also make it possible to edit video material for dubbing and post-production. Multiple videos can be loaded into Sequoia natively. Make sure you use uncompressed (or minimally compressed) formats, since positioning and editing these is much faster.

Synchronized video recording
The video recording feature allows you to record audio at the same time as video. Recording can be done on any available recording device present in the system. For example, a reference video track can be recorded in order to document additional stage sound for editing and mixing later.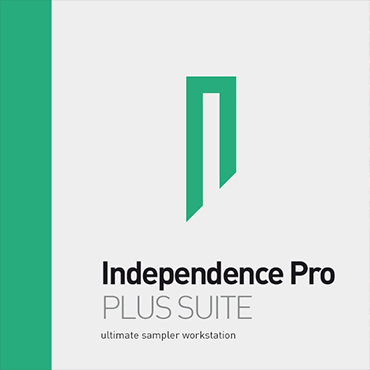 Independence sampler workstation
Independence is the ultimate sampler workstation for professional music production in the studio and for live productions. The first class Premium Sample Library with 70 GB of content and hundreds of instruments, arranger and step sequencer patches make Independence one of the most powerful tools for creating sample-based compositions.
Newly designed audio engine
70 GB Premium Sample Library
Loads VST effects and VST instruments from third-party providers.
Supports up to 8 CPU cores
Drag & drop support for audio and MIDI files
Intelligent file browser with attribute-based batch processing
Virtual Instruments
All Vita Solo Instruments can be used in Sequoia. These virtual instruments offer impressive sound design, intuitive controls and a huge range of modulation options.
Timecode track
Now you can display the SMPTE timecode of a timecode track using the time display in Sequoia. This is most relevant to post-production projects, so that a recorded timecode can be displayed as a reference when editing in Sequoia
AAF/OMF import and export.
Sequoia offers integrated OMF/AAF support, making it possible to exchange projects between programs and platforms. AAF is the preferred exchange format due to its larger feature set and open documentation.
Sequoia 15
The engineers' choice!
Prices include VAT,
No shipping charges
Sequoia has been one of the leading software solutions for professional audio productions for decades. Sequoia 15 is specifically designed to meet the requirements of professional users and represents a further milestone in the area of audio production, broadcasting and mastering.