The Music Converter from MAGIX
The way to convert audio files from a CD into a digital format such as MP3 or WAV is with a music converter.
To make sure that the quality of the audio is preserved, it is important to use a high quality music converter. MAGIX Audio Cleaning Lab provides high quality conversion as well as great tools to optimize and edit the sound of your audio!
For years, MAGIX has been using in an outstanding position in the audio software market. MAGIX pioneered the first commercial software for music creators with Music Maker and since then has been incorporate aspects of professional audio tool into its consumer products. The result is that MAGIX Audio Cleaning Lab is not just a music convertor that is easy to use but also integrates professional audio engineering functions to do much more. The program features many presets for quick sound optimization. For example, the Spectral Cleaning function allows you to remove white noise with just one click of the mouse. Obnoxious background noise like traffic, wind or electrical hums can be removed easily with other presets that come with the program. MAGIX Audio Cleaning Lab also features a useful editor allowing you to easily chop up or shorten any song. The program's wide variety of powerful functions is guaranteed to satisfy your every audio need.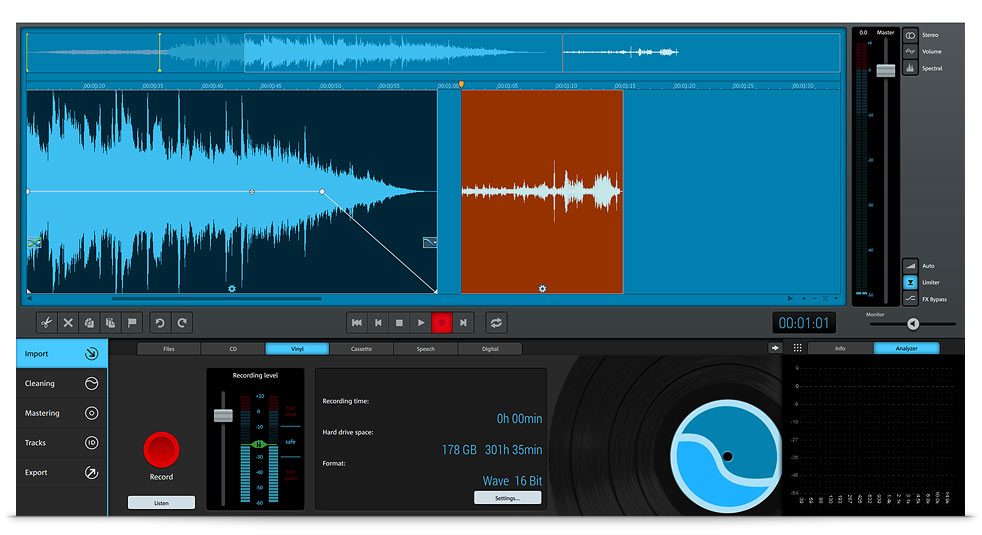 High Quality Audio Conversion
A music converter should be able make it easy to convert music from one format to another. Add in some great functions like editing or sound restoration and you have all the ingredients for a program that allows you to take full pleasure from your music – and that's exactly what you get from MAGIX Audio Cleaning Lab.