Welcome to the MAGIX world of music and audio. Whether a budding musician or a professional producer, everything needed for making music can be found here. From composition and production of full songs to audio editing, mastering and sound design, you'll find the right software for any audio task at MAGIX.
All music software at a glance
Before starting music production, you need to choose the right music editor first. From easy music creation based on the building block concept in MUSIC MAKER to full-scale music production with ACID Pro or Samplitude Pro X to professional audio editing with SOUND FORGE Pro – at MAGIX you'll find the exact software you need.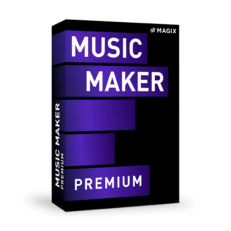 MUSIC MAKER
Standard area of application: Music making software for beginners
Advantage: Easily make music based on the building block concept – no experience required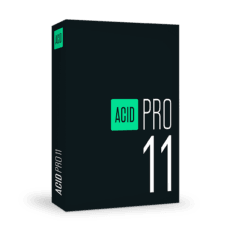 ACID family
Standard area of application: Music production software for producers and musicians
Advantage: Loop-based music production with a wide range of sounds, instruments and effects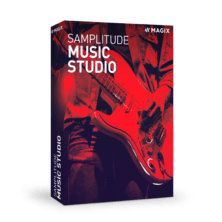 Samplitude Music Studio
Standard area of application: Music editor for beginners and advanced users
Advantage: Composition, recording, mixing and mastering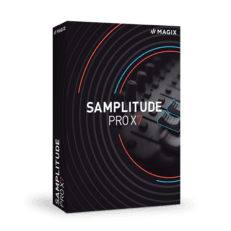 Samplitude Pro X
Standard area of application: Music software for professional music producers
Advantage: Composition, recording, mixing and mastering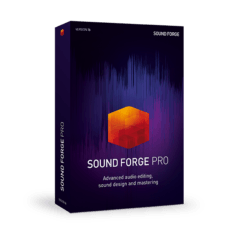 SOUND FORGE family
Standard area of application: Audio editing software for advanced and professional producers
Advantage: Powerful audio editing tools, fast processing and innovative workflows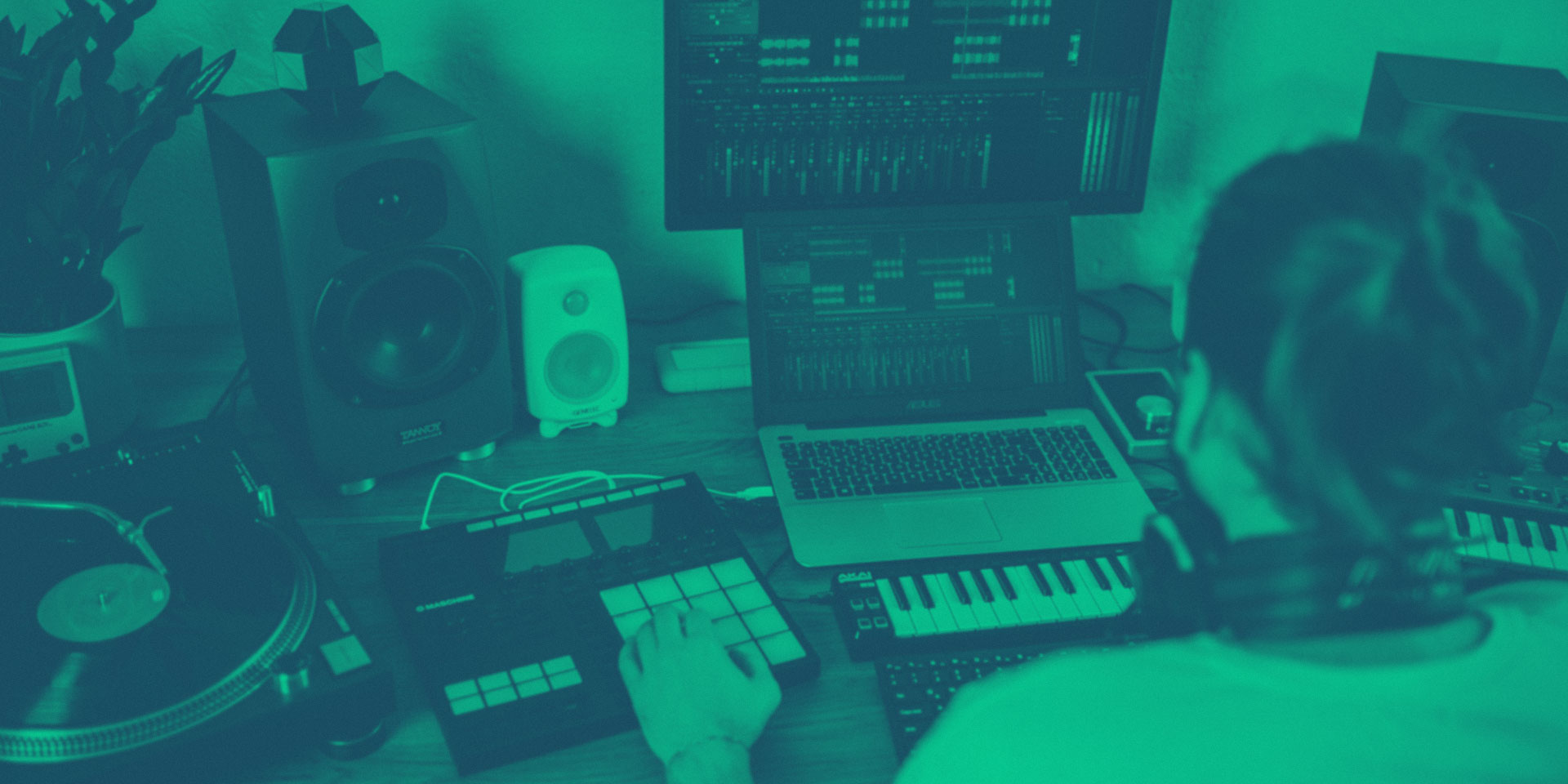 ACID Pro –
The creative DAW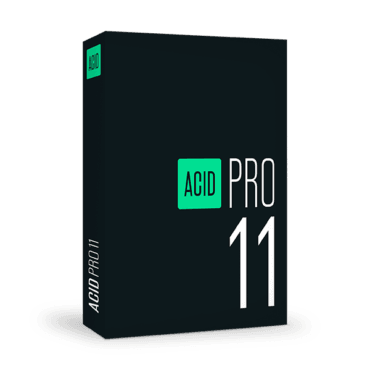 From first sketch to finished song: Produce music with ACID
Innovative and inspiring DAW ACID has stood for professional level loop-based music production for decades and continues to set new benchmarks for creative musicians and producers. Compose, mix and remix – with 9 GB of ACIDized loops as well as instruments and effects worth over $1,000 in value.
SOUND FORGE Pro –
The audio editing legend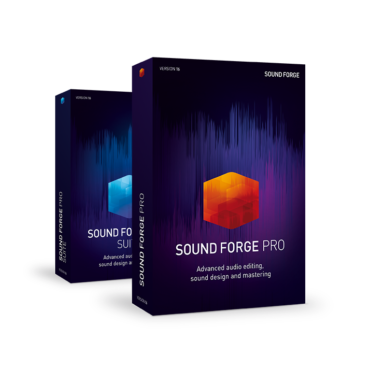 Edit music like a pro
Crystal-clear recordings, precise audio editing and sophisticated sound design and mastering: SOUND FORGE Pro is a legend among audio editors and offers professional music editing as well as high-quality audio file processing for achieving the perfect sound.
Worth knowing: helpful guides
Expand your knowledge with these helpful guides – whether you are a beginner, advanced or professional.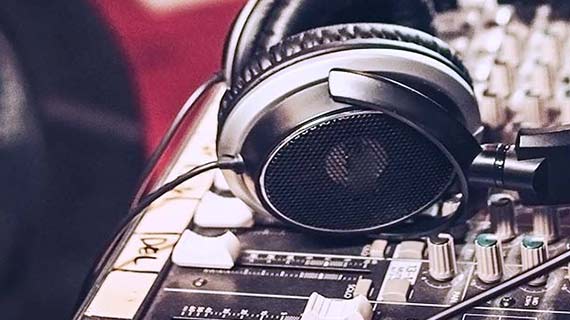 Make music
Making your own music is easier than you think. With a little practice and the right tools, you can produce your first song in next to no time. Whether you want to use loops or samples, we'll show you how it works!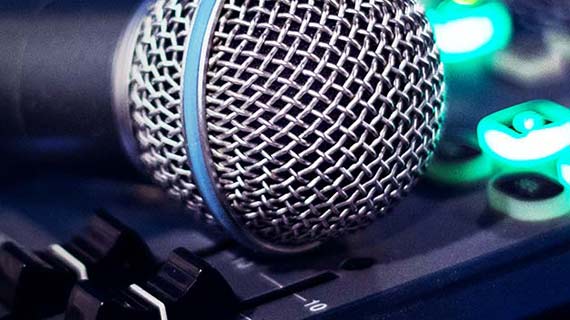 Record sound - here's how!
Creating a good audio recording, whether it's analog or digital, isn't rocket science. Anyone can record once they get the hang of it. But what do you need to consider and which steps should you follow? Get the lowdown here.
The process of music production
STEP 1: COMPOSING AND RECORDING MUSIC
The process of music production begins with the composition of melodies and creating your own beats in the music software. Professionally pre-produced loops as well as other content are included within the program for musicians and producers. Loops are repetitive sequences that play drum rhythms or instrumental melodies, for instance. This can be combined really easily, meaning that even beginner users can quickly and simply put together a finished structure for their music track.
In any music making software, it's possible to play your own melodies and and beats using virtual instruments, of course. Piano, guitars, violins, synthesizers and drums – simply connect a MIDI keyboard to your PC or laptop and start recording your own songs and vocals right away. You can then combine your results with pre-made loops.
Whether you choose MUSIC MAKER, ACID or Samplitude – our range of audio software enables you to compose, record and edit music. All you need to do is pick the right one for your needs.
STEP 2: ARRANGING SONGS
During song composition, the refrain or hook upon which the entire song is based is worked on first. The song is then arranged, meaning that the track structure is created. Verses, bridges, breaks and main themes are defined and arranged. Schematic arrangements may vary according to the music genre.
Most contemporary pop and rock tracks begin with an intro, then continue with several verses, a bridge and a chorus before ending with an outro. Hip-hop, dancehall and some other genres include beats comprised of loops, which often play continuously throughout the track.
STEP 3: MIXING MUSIC
Once a song has a finished structure, the next step is the mixing process – the editing of individual instrument and vocal tracks in the audio editing software. During mixing, effects such as compressor, delay or reverb are applied to vocals and instruments, volume levels are equalized and tracks for stereo sound are split left and right.
To aim of mixing is to achieve a level balance between rhythm instruments, backing instruments and vocals, and lead instruments and vocals. The song is now a tonal unit and is reduced to a single stereo track with left and right channels, known as the mixdown.
STEP 4: MASTERING SONGS
Mastering is the last step in music production. This provides enhanced sound quality by applying specialist plug-ins such as various filters, equalizers or compressor to the audio material and filter out noise in tracks within the audio editing software.
Before pressing your entire album or mixtape to CD, the mastering process equalizes the volume and frequency spectrum of separate tracks, sets gaps between songs and may also add fade outs to the end of tracks. This is to ensure that all songs on the CD have the same sound quality.
For editing your own music with a professional touch, music software Samplitude Pro X and audio editor SOUND FORGE Pro are the right choice.

PRODUCER PLANET
More content for your music
Producer Planet is the ideal platform for professional music producers on the lookout for the right tools and resources they need for their projects. Countless loops and samples, virtual instruments, plug-ins and more for audio software – Producer Planet offers content for each and every music production requirement.
Want to get the most out of your music? After you've composed your song, it's time to start editing your music. Whether an entire track or a single sound – edit any part of a song the exact way you want. Apply effects such as compressor, delay and reverb to entire tracks or selected passages and add one-of-a-kind characteristics to instruments and recorded vocals. You can then adjust the volume of tracks to each other for an acoustically balanced, homogenous music production. Access outstanding audio editing and create the exact sound you've been looking for with music software from MAGIX.
Not sure which music software is the right one for you?
Get the official trial version of any of our products!