MAGIX Movie Edit Pro
One of a kind. Just like your movies.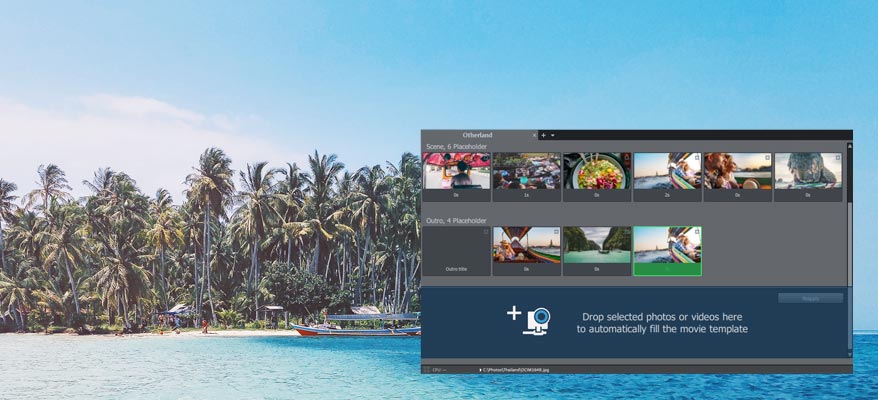 One of a kind. Fast.
Featuring a range of automatic program wizards
Import, optimize, edit — the fastest way to start making your own movies. Generate movies automatically or manually create your own. High-speed results, each and every time.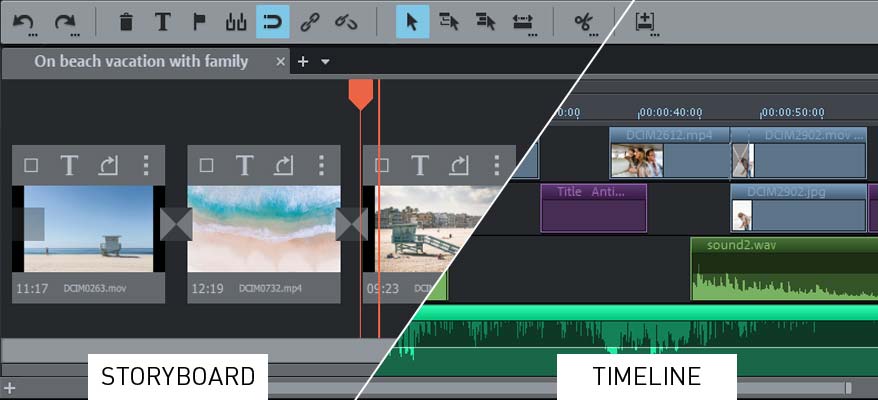 One of a kind. Easy.
Bring your vision to life
Set the order you want your footage to appear in and keep only the best scenes. With storyboard or timeline mode.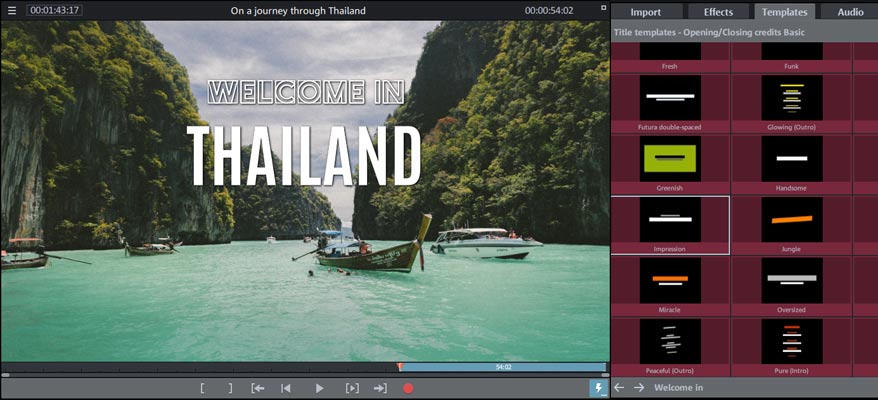 One of a kind. Deluxe.
With up to 1,500 effects
The right effects for every occasion, from family party videos to travel vlogs. High-quality effects designed to bring out the best in your movies.
Intros and outros
First and last impressions are everything. Various templates for intros and outros ensure uninterrupted entertainment. From start to finish.
Transitions
Action-packed, breathtaking or understated - change the scene. Keep the excitement going.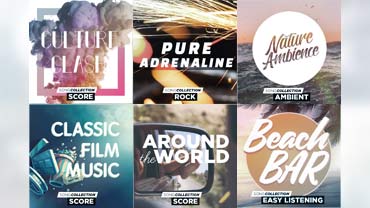 Movie scores
Sound is every bit as important as image. Soundtracks produced by real musicians are available directly via the store.
Slow motion and fast motion
The only thing really slow in Movie Edit Pro: slow motion! Realize unusual effects in your videos by changing speed.
Camera pans and zooms.
With Movie Edit Pro, you're in the director's chair! Add elegant camera pans or spectacular zoom effects to your video material.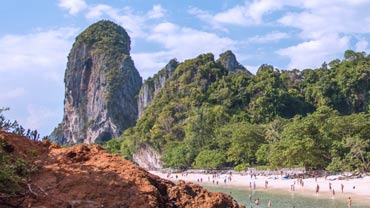 Color Effects
Explosive colors: Change the overall color cast of your video material or modify individual color values.
NEW! Express movies
Full hardware acceleration
NEW! The fastest way to get professional-quality movies
3 exclusive Premium plug-ins
NEW! High-quality results — guaranteed
Freely customizable tracks
High-quality effects
Straight from the Movie Edit Pro series
Movie Edit Pro Plus — movie making magic
Built to take your breath away.
Movie Edit Pro Plus turns your camera footage into high-quality movies. And with access to the best tools and features money can buy, you can edit and optimize your videos with confidence whether you're a pro or just getting started.
Movie Edit Pro Plus highlights
Smooth proxy editing up to 4K
Special effects
Includes a Plus effects package ($49.95 value)
proDAD Mercalli V2 image stabilization
Multicam & 360° editing
Automatic shot match
Special
Special effects
Put your videos in the spotlight with a selection of impressive lens flares and lighting effects.
Always fresh
Plus effects package
Get access to the latest effects in the Movie Edit Pro store and keep your footage on the cutting edge. Includes coupons worth up to $49.95!
Almost too good to be true
Image stabilization
Easily turn even the shakiest of footage into perfectly stable shots. With proDAD Mercalli V2 image stabilization.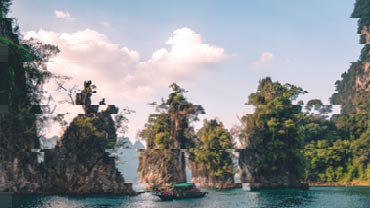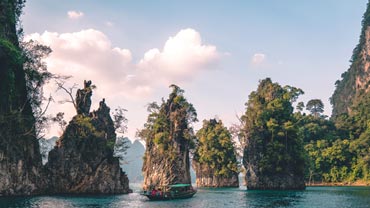 In full control
Smooth proxy editing
Easily edit high-resolution footage up to 4K with super smooth proxy editing.
Perfect from any angle
Multicam editing
Edit footage using up to 4 different camera angles to ensure you capture the best side of each shot. Now featuring simultaneous editing.
Beauty you can see
Shot match
Apply the look of your best scenes to all your footage for an automatic visual upgrade. Fully automatic functionality with a single click.
Movie Edit Pro Premium – premium tools for perfect results
Packed to the brim with features.
Brings movies to life like the Plus version — with a little extra something special. Turns travel footage into amazing videos and videos into truly cinematic experiences.
Movie Edit Pro Premium highlights
All Plus version features
Vasco da Gama 11 travel route animations
(£119.00 value)
proDAD VitaScene V3 LE effect transitions
(£179.00 value)
HitFilm Ignite Color: Cine cinema package
(£34.99 value)
Premium effects package
(£39.95 value)
Leading the way
MotionStudios Vasco da Gama 11
The legend is back: Relive your travel experiences on a 3D animated globe with Vasco da Gama. Now available in the latest Essential version!
Designed to turn heads
proDAD VitaScene V3 LE
Move confidently from one scene to the next with professional transitions from proDAD.
Ready for the big stage
HitFilm Ignite Color: Cine
Give your movies that authentic Hollywood look, complete with professional color grading and aspect ratios built for the silver screen.
Cutting edge today. Cutting edge tomorrow.
Update Service.
To keep you and your movies on the cutting edge, you'll get all future new features and effects for free for 1 full year!
With the update service you will receive a full year of new features and updates for free, which can be used indefinitely. If you reinstall the program after one year, you will have access to the basic version. After the one-year update service has expired you can extend it for a discounted price.
The free tutorial videos from MAGIX provide you with an initial look at various MAGIX programs.
You'll learn quickly and easily how to use the most important features in order to bring your own projects to life.