Music Maker Hip Hop Edition:
Make your own beats & rap tracks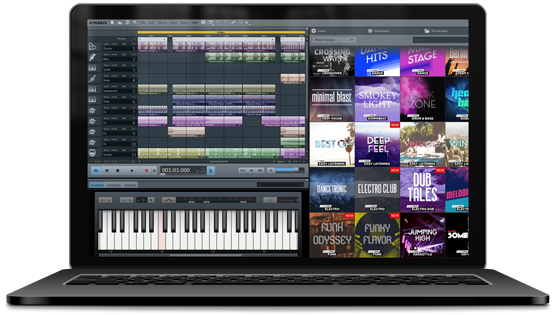 Humming speakers, phat rap beats and your own lyrics: The Hip Hop Edition offers everything for producing your own beats and rap songs.
Transform your PC into an audio studio, record your own raps, mix tracks and make heads bob with your flow!
Make your own beats
– with Hip Hop Soundpools
Straight from the studio: The sound of the street Easy: Produce beats with sounds & loops in our soundpools. Choose three of your favorites among a range of hip-hop soundpools and start your own music production. Combine fat drum loops in 808 style with dark piano samples and produce the next banger. Want to know how it works? Find out more in our video.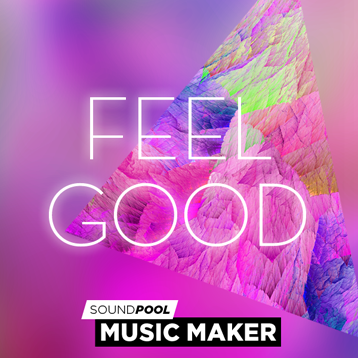 The base for your beats
In addition to the three Soundpools of your choice, you get 8 more Soundpools with over 2,000 loops, samples & sounds from various genres.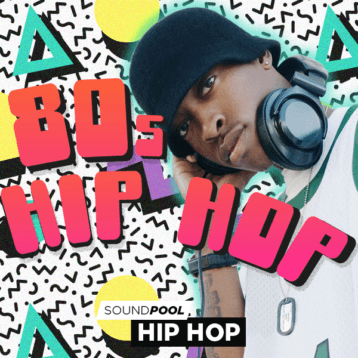 How is a Soundpool structured?
The 80s Hip Hop Soundpool consists of a total of 574 samples. These include 15 bass loops, 13 drum kits and 2 complete songs/raps (divided into 47 loops).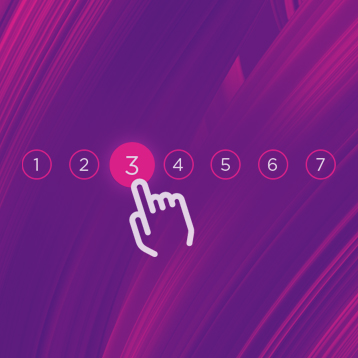 What can I use 7 pitches for?
Each pitch brings six variants along with it, giving you 7 times more options. All sounds, punchlines, hooks and bridges are available in 7 variations and let you bring even more variety to your beats.
Recording: Save a trip to the studio
Recording is as easy as writing rap texts. Connect the mic and you're ready to record your raps. You can also connect your instrument or MIDI keyboard and start recording in studio quality.

Mixing: Fine tuning for your beats
A huge range of professional effects, including chorus, echoes, wah-wah and flanger change your voice and then the whole track.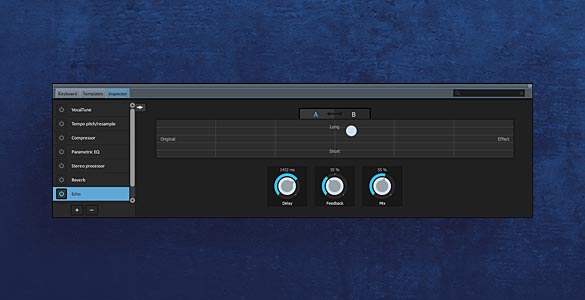 Audio effects
Change the field: Effects Experiment with chorus, echo, wah-wah and flanger. Simple drag & drop controls
Guitar amplifier
Want to try something new? The biting Vandal SE guitar amp distorts and amplifies your sounds.

Hip-hop fans on Music Maker

"Music Maker is a powerful DAW that can also be used by professionals."
Simtem, trap producer

"There are many great products out there, but MAGIX Music Maker is just my thing."
Killa-D, hip-hop producer
"I was drawn to Music Maker because of its simplicity and no-frills interface."
Cyril Picard, techno producer