SOUND FORGE Audio Cleaning Lab 2
Advanced audio technology for clean recordings
For the cleanest of sounds
iZotope RX 7 Elements
RX 7 Elements from the industry pros at iZotope is the optimal tool for quickly and easily removing unwanted noise, "s" sounds, clicks and other elements from your audio files. Includes four outstanding noise removal modules: De-click, De-clip, De-hum and Voice De-noise.
De-click
The De-Click module automatically identifies and removes clicks, pops and digital impulse noise which can negatively impact your listening experience. Digital defects, mouth noises and ringing telephones are a thing of the past now.
De-hum
The De-hum module in RX 7 Elements automatically identifies the fundamental frequency of unwanted humming and removes it from your audio, ensuring you get clean sound without electric noise.
The future of mastering
iZotope Ozone 9 Elements
Leverage the power of artificial intelligence to quickly and easily master music, records and audio files – with iZotope Ozone 9 Elements. Create different masters for streaming, radio or CD.
Master Assistant
AI-assisted mastering: The Master Assistant is a flexible tool that scans your audio material and analyzes how it's mixed. It then uses this data to create a unique sound profile for the material and suggests a range of parameter settings for mastering it.
New Imager
The Imager let's you precisely set the stereo width for your master. Thanks to its two Stereoize modes, you can easily add more depth and a natural stereo effect to mono audio files and mixes which have a very closed, narrow feel to them.
New equalizer
Control all of the fine details of your sound to create your master – with the equalizer and the new HUD controls. Extremely smooth metering and a re-sizable window let you see more of your sound.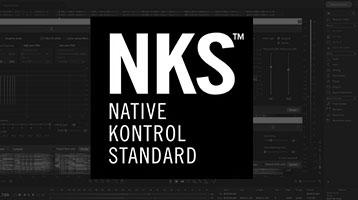 Native Instruments NKS Support
Make music and master it at the same time: Record music using Native Instruments hardware like Maschine or Komplete Kontrol and add professional mastering at the same time – with hundreds of presets and parameters matched to your hardware controller.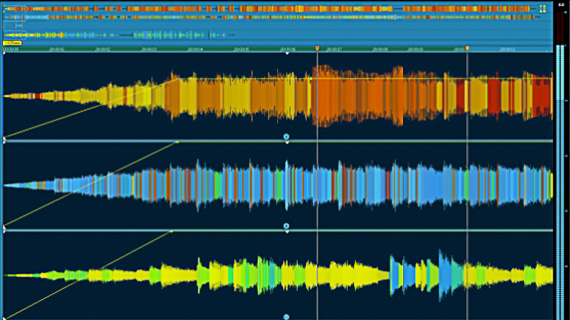 WaveColor
The innovative WaveColor tool adds a new dimension to your waveform display through the use of succinct colors, giving you an overview of what your project sounds like. With WaveColor, pitches and sound characteristics are assigned different colors and saturation levels to make it easy to see what's happening in the waveform.
Easily identify important parts of your project and take advantage of a vivid and convenient way to stay oriented while you work.
SOUND FORGE Audio Cleaning Lab 2
The professional solution for cleaning and restoration
Upgrade: SOUND FORGE Audio Cleaning Lab 2
The professional solution for cleaning and restoration
SOUND FORGE Audio Cleaning Lab 2
The professional solution for cleaning and restoration
A$74.99
Regularly A$149.00
Valid until November 29, 2020