SOUND FORGE Audio Cleaning Lab 3
Now with new functions, effects and cleaning tools from the audio experts at iZotope.
iZotope RX 8 Elements
For the cleanest sound
Eliminate noise, sibilance, clicks and other unwanted elements with RX 8 Elements from the audio experts at iZotope. In addition to the four modules De-click, De-clip, De-hum and Voice De-noise, the new version contains a stand-alone audio editor and a wide range of real-time plug-ins. These help you easily resolve common recording issues such as clipping, humming, clicks and other unwanted background noise. iZotope RX 8 Elements is an indispensable tool for those who want to create the perfect audio production.
De-click
With De-click, digital defects, mouth noises and ringing telephones are a thing of the past. This module automatically identifies and removes clicks, pops and digital impulse noise which can negatively impact your listening experience.
De-hum
The De-hum module in RX 8 Elements automatically identifies the fundamental frequency of unwanted humming and removes it from your audio, ensuring you get clean sound without electric noise.
wizardFX Suite
For a faster mix
Find the right effect for tasks from fast mixing to the final touches: wizardFX Suite ensures versatile dynamic, coloration and modulation effects based on a revolutionary operational concept. Simply choose a preset and adjust the effect intensity level with a single controller. Simple operation, impressive sound – it's the ultimate combination for advanced creativity.
wizardFX Limiter
The wizardFX Limiter cuts off peak clipping of an audio signal. Create a loud, powerful sound and adjust the dynamics in the final mastering process.
wizardFX Gate
The coreFX Gate suppresses background noise to offer you uninterrupted acoustic enjoyment, which helps you easily eliminate static and crosstalk in your recordings.
Plug-in browser
Finding and organizing plug-ins now couldn't be easier. With the new plug-in browser, all effect VSTs are right there at your fingertips. A clear and streamlined dashboard makes it easier to find your favorite plug-ins in no time at all.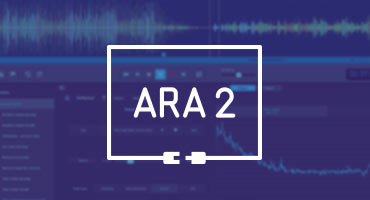 ARA2
The new additional ARA2 interface extension now allows for even more speed and creative possibilities when using ARA2-compatible plug-ins, which can also be easily integrated using the new plug-in browser.
SOUND FORGE Audio Cleaning Lab 3
The professional solution for cleaning and restoration
Upgrade: SOUND FORGE Audio Cleaning Lab 3
The professional solution for cleaning and restoration
SOUND FORGE Audio Cleaning Lab 3
The professional solution for cleaning and restoration
Prices include VAT,
Download (shipping free)
Digitization, cleaning & restoration
64-bit technology & VST3 interface
8 audio tracks
New! Audio cleaning with iZotope RX 8 Elements
NEW! wizardFX Suite with intuitive effects
New! Plug-in browser for finding effects faster
Prices include VAT,
Download (shipping free)
Digitization, cleaning & restoration
64-bit technology & VST3 interface
8 audio tracks
New! Audio cleaning with iZotope RX 8 Elements
NEW! wizardFX Suite with intuitive effects
New! Plug-in browser for finding effects faster
Valid until October 31, 2021
Save an additional 24% on the upgrade price