Included as part of this offer
in Music Maker Premium Edition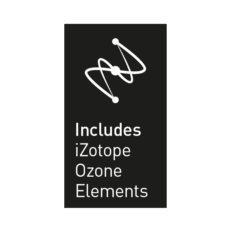 iZotope Ozone Elements
(value: £99 / A$189)
Discover the easy way to master with iZotope Ozone Elements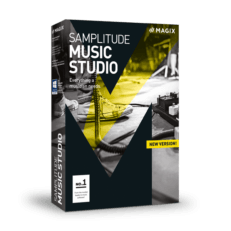 Samplitude Music Studio
(value: £69.99 / A$149.99)
Bring your music productions to life in the best possible quality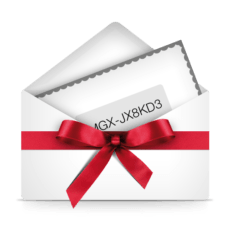 Coupon for the Store
(value: £95.00 / A$125.00)
Customize your version of Music Maker with Soundpools, effects packages or brand new software instruments.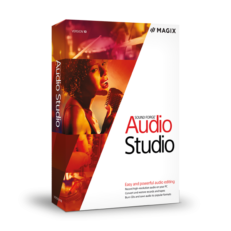 SOUND FORGE Audio Studio 10
(value: £44.99 / A$84.99)
Record. Restore. Edit. Enhance. Deliver.
More bass? More boom? More dynamics? Finalize your mix with the new Mastering Wizard, Ozone maximizer and an impressive 8 band EQ. Ozone Elements from plug-in specialists iZotope can be easily integrated into Music Maker via VST. Access a fuller, more powerful sound for radio and stream-ready masters in no time at all.
Samplitude Music Studio provides you with a complete professional solution for recording, composing, mixing and mastering your songs.
19 virtual instruments
Multitrack recordings in 24-bit/96 kHz studio quality
Notation help: Display MIDI data in notes
64-bit & multi-core support
After installing Music Maker, simply select a Soundpool or instrument from the new Music Maker Store and redeem your coupon during the order process. That's all there is to it!
The perfect addition to your home studio. SOUND FORGE Audio Studio delivers the goods whether you are recording your band or podcast, digitizing your vinyl collection, creating sound effects for your new video, creating loops for your new tracks, or mastering your latest CD.
The original music making software
Celebrating 22 years of Music Maker
22 years ago, Music Maker set a new standard in loop-based music production. From here, everything suddenly panned out surprisingly easily and to this day this is still the reason why many successful producers use Music Maker to find ideas and to create quick and easy beat outlines.
And right on time for its anniversary, we're releasing the Music Maker that everyone has always dreamed of, one that is completely customizable. This means that depending on your edition you can put together all sounds, functions and instruments yourself. The perfect reason to produce a new party anthem, right?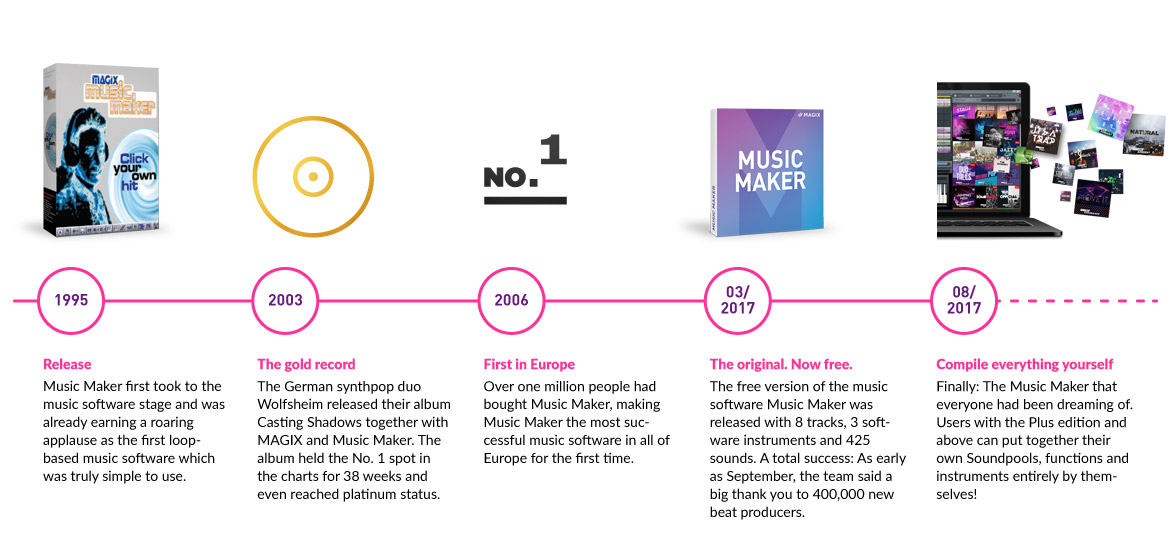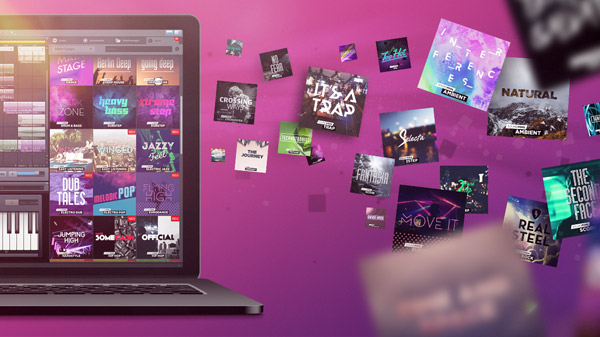 Build your own Music Maker
Build your own Music Maker Edition by activating Soundpools, Soundpool collections, features & software instruments. Choose from over 100 Soundpools and more than 30 software instruments.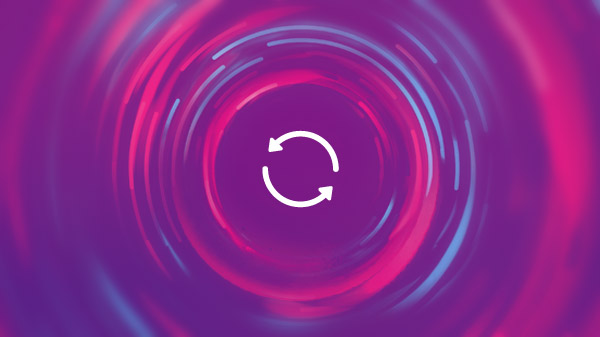 A lifetime of free updates
Our promise: Music Maker will always stay up-to-date! This means, you'll be able to download the latest patches for bug fixes and basic features at any time. This will hold true for as long as we continue to develop the program.
Make your own music with Soundpools
A Soundpool consists of multiple audio building blocks in the form of loops for a musical genre. There are loops for beats, bass, melodies and even for vocals and rap. Just drag & drop to combine them the way you want! Best of all, everything easily fits together! See it in action in our video.
Free sounds & loops
Music Maker is free and comes with 425 sounds & loops. It enables you to produce your own beats, create EDM tunes or write your own song.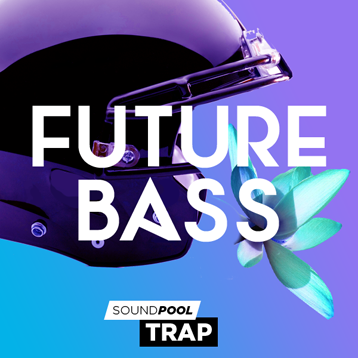 What's a Soundpool?
The Soundpool Trap – Future Bass is composed of various "audio modules" - in this case, 18 bass figures, 96 drum samples, 38 synthesizer parts and much more. You can combine these elements freely with each other in order to make music professionally. Even if you aren't a pro.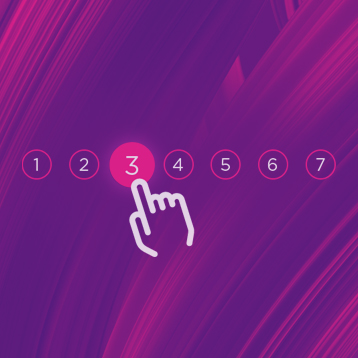 What can I use 7 pitches for?
7 pitches - 7 times more fun! All sounds come in 7 variations that have been carefully recorded by real session musicians. Use these to create your own melody lines and produce a full track with verse, chorus & bridge even faster.
Create your own music with software instruments
Every software instrument has its own sound. Every sound has a different story - and you get to decide how that story is told. Operate Music Maker using keyboard, mouse, MIDI or the MAGIX Audio Remote app. You can choose instruments for your Edition in the Music Maker Store (4 instruments for Plus Edition; 8 for Premium Edition).
Free software instruments
Tons of instruments. Plenty fun! Each copy of Music Maker includes a virtual freeware synthesizer, a free concert piano and sample player Vita 2. Develop your own strong basses, EDM synths, classical piano chords and completely new sounds in no time at all.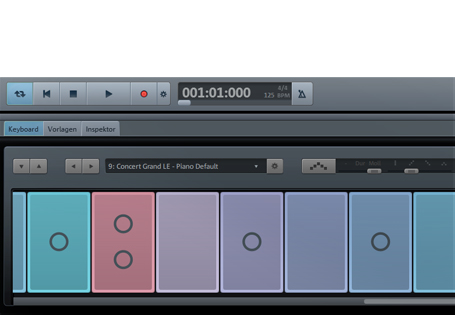 Screen keyboard
The screen keyboard can be played in two modes. You can play it with a classic piano design plus MIDI chord and arpeggio functionality. The second mode doesn't have your typical piano design. By selecting various scales, it automatically only plays the notes that fit the song you're working on.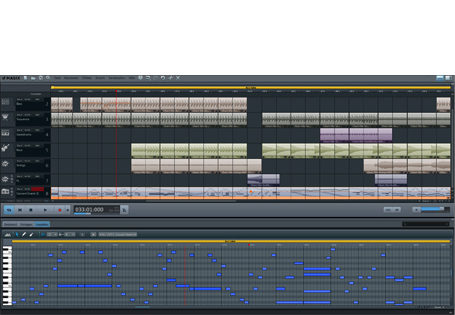 MIDI editor
Easily develop your own melodies, rhythms, chords or complex arrangements using your mouse or keyboard. With this music recording software, ideas sketched this way can be played using Music Maker's virtual instruments. You can also change their timing and volume afterwards.
3...2...1... go! Connect your mike, USB keyboards and drum pad controllers and start your own recordings!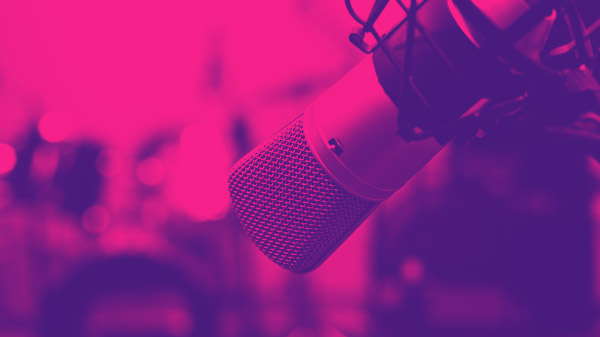 Record your own music
Simply connect a microphone, guitar or USB keyboard and you're ready to import your live music and record in studio quality with the lowest possible latency.
Jam with Music Maker
Experience a new sense of rhythm: Live Pad mode (available in Plus Edition and higher) lets you change beats and even mix live. Activate drums, breaks or vocal parts on the 16 pads, and then record.
A huge range of professional effects, including chorus, echoes, wah-wah and flanger, provide the sounds you need to get toes tapping.





Free audio effects
Develop your sound with chorus, echo, wah-wah and flanger effects.
Free guitar amplifier
Make some noise with Vandal SE - distort, amplify and alter the sound of your recordings.
Orange Vocoder ME
Available in Plus Edition and higher: Robot voice & electronic distortion.
essentialFX
Available in Plus Edition and higher: Three plug-ins for experimental sound and vocal tuning.
Vintage FX
Available in Plus Edition and higher: Retro sound has never sounded so modern.
Professional mastering tools are included in Music Maker Plus and higher editions enabling you to work with high precision when fine-tuning your final mix.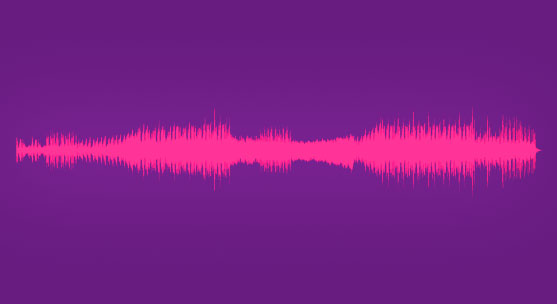 Auto Mastering
Ready to complete your last mix? You can now automatically perfect the sound using the mastering presets designed for various genres. Improved sound analysis and practical monitoring features are also included.
Mastering Suite
Once your song is completed, the mastering suite lets you create an even better vibe. Professional tools, such as the parametric 6-channel equalizer, the StereoFX module, the limiter and a multiband compressor provide the necessary finishing touches.
Only in Music Maker Control Edition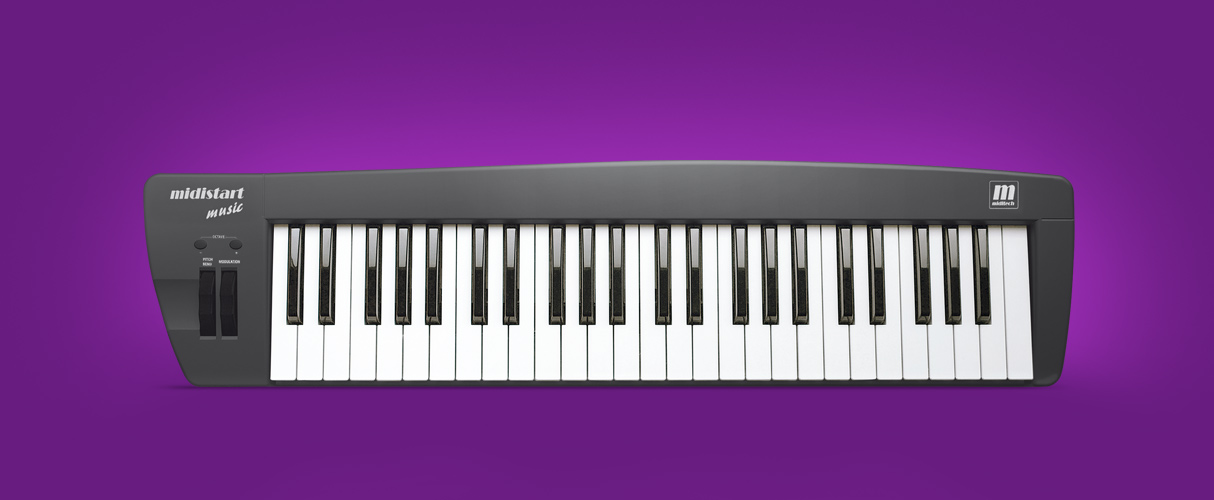 49 velocity-sensitive keys
49 keys - unlimited options: Use the USB keyboard from Music Maker Control to play melodies and chords in Music Maker, operate the Live Pad mode or operate the virtual synthesizers, samplers and drum machines.
Pitch and modulation wheel
Use the pitch and modulation wheel to get your guitar sounds screaming right along with the crowd! Change the pitch in real time and give your music even more character.
MIDI data exchange and power supply through USB
Ready for takeoff: The easy-to-transport USB keyboard is immediately detected by your computer and Music Maker. There's no need to install any additional drivers or configure any other settings.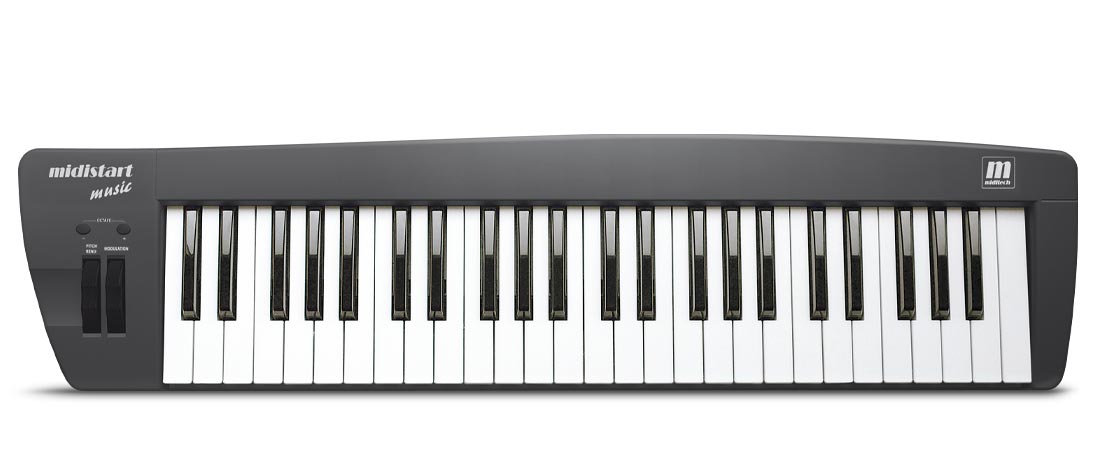 Plug in. Play. Flip out.
Get your studio off to the right start with this pack including Music Maker Premium Edition and a specially modified USB keyboard with 49 velocity-sensitive keys.
Only in Music Maker Performer Edition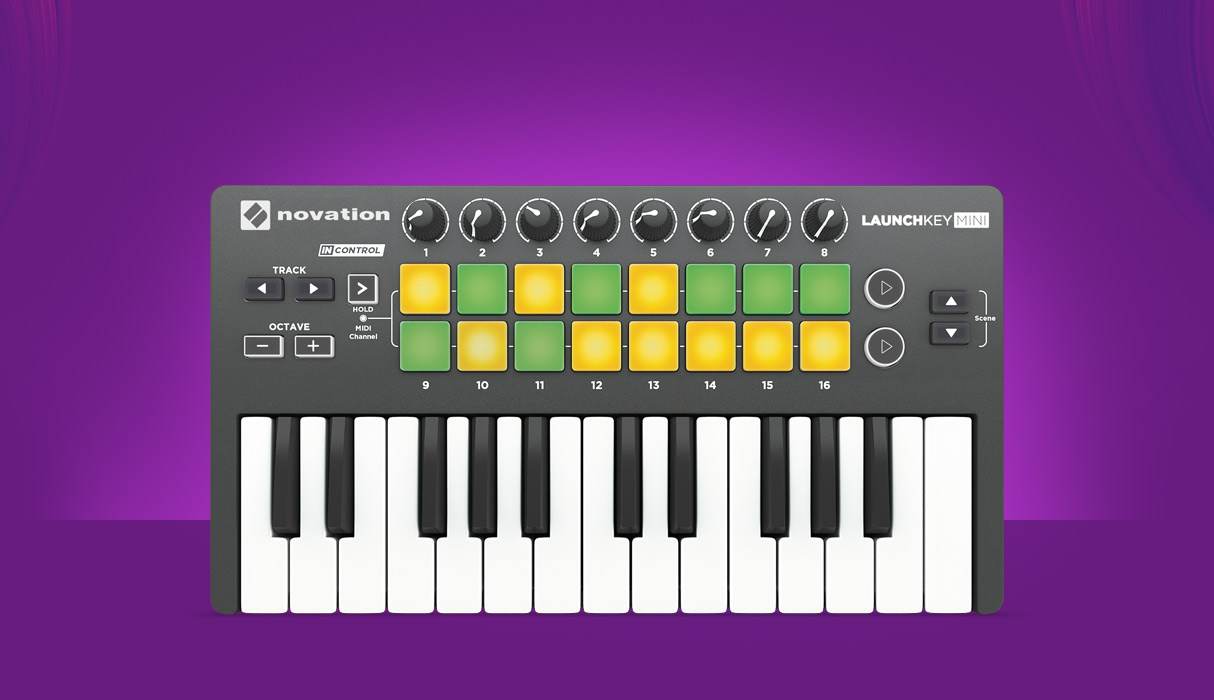 16 multicolored pads
The pads change colors – and they'll change the way you produce music too. Activate loops in real time, record drum beats or fire up samples using the velocity-sensitive pads.
25 keys
The 2-octave keyboard with a typical synthesizer style enables a realistic playing experience, even when playing fast.
8 control knobs
Perfect the sound of your mix with 8 professionally designed effect knobs. They're easy to operate and are assigned to different effects in Music Maker.
Plug'n Play
The power supply and control is provided via USB, you don't need to take any extra cable with you or install drivers. Thanks to the USB bus power, you don't even need a power supply.
Octave switch
Your fingers are dancing over the keys - your fans are dancing on the speakers. Switch between octaves while you're playing. Virtually the same range of tones as on a standard keyboard are included - just in a device that's much more compact.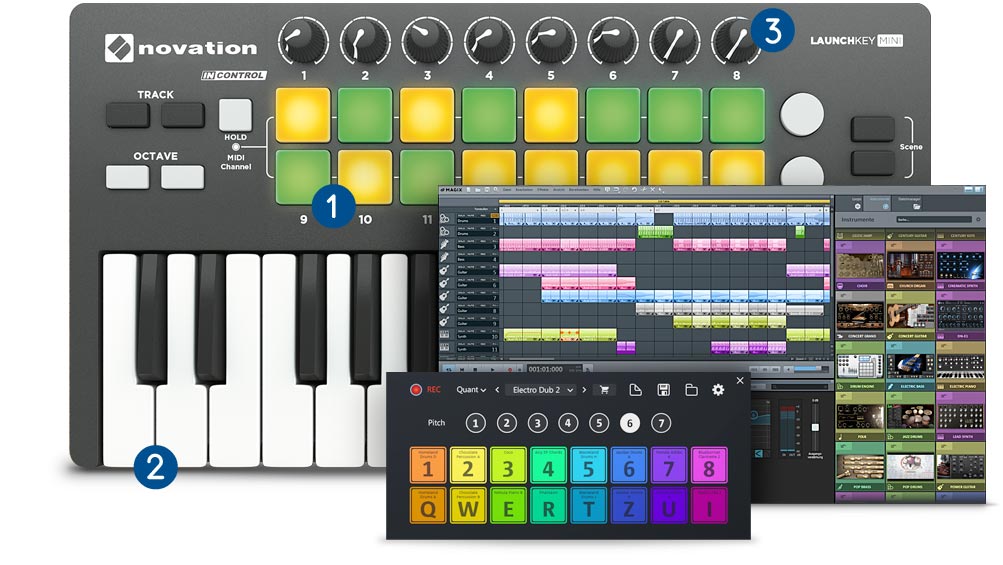 Fits into any backpack.
And surpasses ordinary music programs.
With 16 velocity sensitivity pads, eight different knobs and a piano keyboard (25 keys), this MIDI controller combines all the important studio devices in a single, compact device. The controller elements are seamlessly integrated into your studio setup and are linked directly to the most important features in Music Maker.

"Music Maker is a powerful DAW that can also be used by professionals."
Simtem, trap producer

"With Music Maker, I finally have the tools I've been looking for [...]."
Jairo Bonilla, composer

"I was drawn to Music Maker because of its simplicity and no-frills interface."
Cyril Picard, techno producer
Simply create your own music