Included as part of this offer
in Movie Edit Pro Premium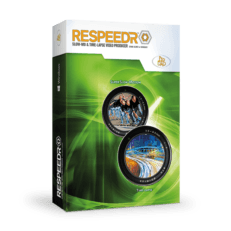 proDAD ReSpeedr
(value: £97.40 / A$157.78)
Super slow motion and time lapse with proDAD ReSpeedr.
Show your family and friends your travel route with an animation on the map or 3D globe - whether you traveled by plane or motorbike.
Slow down or speed up your recordings in outstanding quality - made possible through high-efficiency motion flow recognition and dynamic frame blending techniques. Instead of 120 images/second, work with speeds of 1,000 images/second and more.
---
Award-winning movie editor
MAGIX Movie Edit Pro
Video editing with Movie Edit Pro enables you to create unique videos. Access high quality effects and easy operation for amazing results. For more than 15 years. With 93% satisfied customers, it's more popular than ever!* Whatever kind of video project you're planning, Movie Edit Pro sets you up for success.
Experience the difference!
15 years of Movie Edit Pro!

Video editing made easy.
Tranform your video recordings into breathtaking films! It's easy with MAGIX video editing programs. Edit your videos and show only the best scenes. Optimize colors, stabilize shaky recordings and add background music and effects. From lightning fast performance to precise control functions, choose your video editing program and present your films with Hollywood flair.
Quick and easy: Storyboard
When it has to be quick: Select scenes, join them together using transitions and add music to match. Nothing is easier than in Storyboard mode!
For the details: Timeline
With up to 200 multimedia tracks to use, the possibilities are endless. For your big tasks, Timeline mode is best side using the precise controls.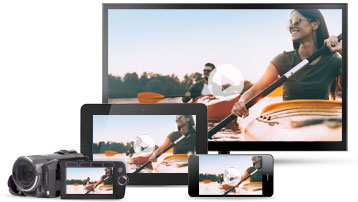 For all common formats
Recordings from smartphones, digital cameras or even modern camcorders with 10-bit HEVC recordings: Movie Edit Pro processes all common video formats.
Slow motion, color explosions and epic movie titles: The heart of Movie Edit Pro is found in its collection of up to 1,500 effects. For those who want even more, the collection can be expanded even further with the in-app Store, found directly in the program.
Intros and outros
First and last impressions are everything. Various templates for intros and outros ensure uninterrupted entertainment. From start to finish.
Transitions
Action-packed, breathtaking or understated – change the scene. Keep the excitement going.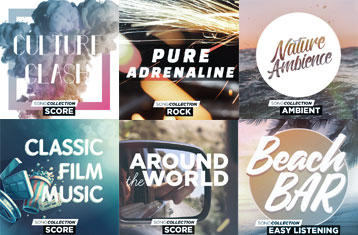 Movie scores
Sound is every bit as important as image. Soundtracks produced by real musicians are available directly via the store.
Slow motion and fast motion
The only thing that's slow in Movie Edit Pro is the slow motion effect! Add extra drama to you scenes by editing the speed.
Camera pans and zooms
With Movie Edit Pro, you're in the director's chair! Add elegant camera pans or spectacular zoom effects to your video material.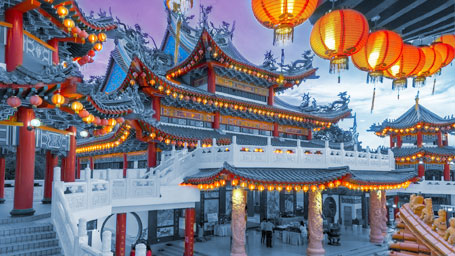 Create a burst of color
The only thing really slow in Movie Edit Pro: slow motion! Realize unusual effects in your videos by changing speed.
Mercalli image stabilization
To help you fix one of the most common problems when filming: The best program available on the market!
The integrated proDAD Mercalli V2 rescues shaky video footage and transforms it into something amazing. Settle your nerves – and your video recordings!
Also included in Movie Edit Pro Plus
All Movie Edit Pro features
Bonus package with additional effects worth up to £39.95
6 special effects
Smooth 4K proxy editing
Multicam editing for up to 4 cameras
360° video editing
Fisheye correction
200 multimedia tracks
Breathtaking special effects
Film studio effects in your videos!
Anything from Bond intros to yearning landscapes: Your very own dream factory becomes a reality with these special effects!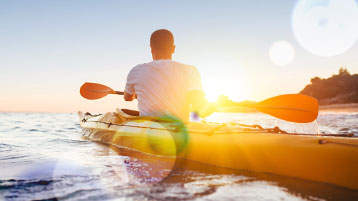 Lens reflections
Rule number one for realistic recordings: Lens reflections.
Define the incidence angle, size, appearance and even the positions of light reflections in your video recordings and create maximum atmosphere.
Shot match
Hollywood big shots provide the template! Shot Match gives your videos the look of your favorite films.
Additionally, you can give all scenes a uniform look, no matter what the original light conditions are, or what camera you used.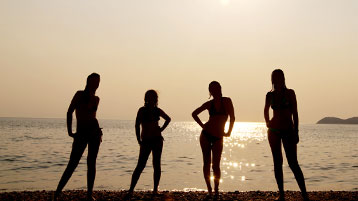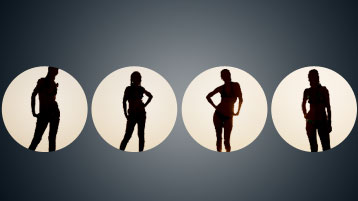 Video stamps
The license to mesmerize – just like in the legendary intros in Bond films. Create your own video stamp in any shape and color and simply place it over your video.
The premium package for effects
Your ticket to the new, big world of effects from Movie Edit Pro.
Choose your favorite effects with a value of up to £39.95 from the new Store for free.
For example 5 intros/outros, 50 transitions, 50 songs or 200 sound effects.
Smooth 4K proxy editing
High speeds with high definition!
Even edit hi-res recordings smoothly – made possible thanks to innovative Playback Performance technology and 4K proxy edit.
Full 360° video editing
Movie Edit Pro is ready for your 360° videos – with a full package geared towards 360° video editing.
Don't have a 360° camera yet? Then try out 360° camera pans in photo panoramas.
Highlights 360° video editing
Import up to 4K videos from any 360° camera
Image optimization with powerful color grading
360° Transitions
360° titles
360° to 2D cut-out animations
Picture-in-picture effects
Direct export to YouTube
360° video editing with panache
Specially developed transitions for 360° videos that bring together your 360° worlds. In addition, titles that move dynamically.
Better than reality? See for yourself!
360° picture-in-picture effects
Enhance your 360° recordings with picture-in-picture effects.
For instance, add info graphics or your favorite vacation photos to a 360° video of your last trip abroad.
2D cut-out animation
To make your 360° videos accessible to everyone, transform them to 2D.
Use the integrated 2D zoom animation feature when you've used your camera to film an event and want to show it to others.
Also included in Movie Edit Pro Premium
NewBlue Elements Overlay
The NewBlue package with premium split screen and picture-in-picture effects, show different scenes, perspectives and additional information simultaneously, instead of one after the other. Liveliness and excitement are guaranteed!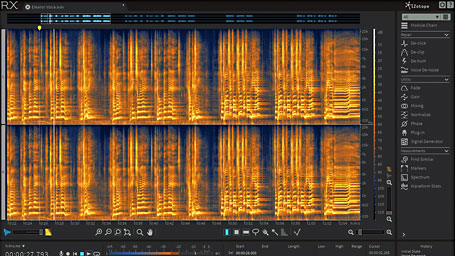 iZotope RX Elements
Audio editing from iZotope lets you know immediately where the audio track has to be filtered. The spectrogram and 4 audio editors let you remove noise such as wind and traffic precisely.
NewBlue ColorFast 2
Unique color correction from NewBlue gives your videos any color you want for the desired mood. Color Grading – lighting fast. Only with ColorFast 2.
HitFilm Movie Essentials
With the basic package form HitFilm and its 15 pro-quality effects, you step inside the fascinating world of professional movie production. Experience light, color and glow effects from the cinema in your videos!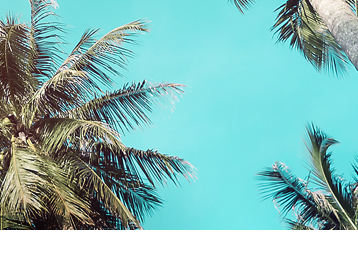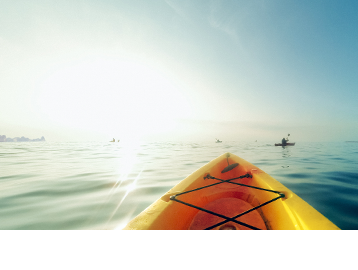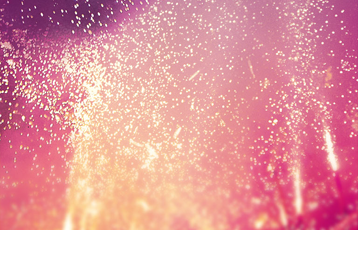 MAGIX Movie Edit Pro Premium
Valid until August 1, 2018
£40.00 discount
Included as part of this offer:
Vasco da Gama 10 HD Essential (£74.99 value)
proDAD ReSpeedr (£97.42 value)
Buy now
*Official customer survey 2017