Music production & composition
Extensive options for producing scores and MIDI editing and numerous virtual instruments: Inspiration for every detail.
Every day is Independence Day.
Independence Sampler
The Independence Sampler Workstation is a collection of sample instruments for professional film music, electronic music productions, sound design and live performances.
Samplitude Pro X3 includes more than 12 GB of content. Samplitude Pro X3 Suite offers an impressive 70 GB premium sound database, including drums, percussion, acoustic, bass and electric guitars, pop wind instruments, saxophones, synthesizers, a complete symphony orchestra and many more instruments.
Orange Vocoder ME
by Zynaptiq
Create experimental sounds or modulate an entire arrangement.
Edit vocal recordings and also virtual instruments using the vocoder. You'll always have the right sound ready, thanks to various presets.
Concert Grand
This concert grand is impressive with its large dynamic range and detailed, authentic sound.
Church Organ
Experiment with the feel of this imposing instrument. Sampled in a little church near Venice, the Church Organ combines the traditional with the modern and can be used for both organ music as well as contemporary rock & pop.
Pop Drums
A range of microphones give the Pop Drums a naturally spatial sound and was recorded on an old SSL console for that extra analog charm.
Cinematic Soundscapes
The perfect complement to our Cinematic Synth. Create gloomy atmospheric sounds for film and music projects.
Accordion
An authentic accordion sound for adding folky dynamics or a French touch to your compositions. But it's also fantastic for creating more modern sounds and beats.
Cinematic Synth
The perfect synthesizer for achieving ambient sound. Combine dark and dreamy sequences with grating basslines, cinematic keys, bells, effects, percussion elements and film-like Atmos.
Vintage Organ
The classic sounds of the Vintage Organ bring you back to the heart of the 60s and 70s. It stands out with funk & jazz-inspired sounds that are characterized by their precise and realistic sound.
Rock Drums
A dynamic feel, practical editing features and room sound simulation make Rock Drums a strong instrument for creating a rhythmic base in high-quality music productions.
Bass Machine
Create powerful, tight lines. There is a range of flexible options and parameters for customizing your bass sound.
Soundtrack Percussion
Create dynamic rhythm sections for songs or movie scores with a collection of cymbals, drums and other percussion.
Lead Synth
An impressive synthesizer based on the sound of analog classics. The unmistakable sound makes it perfect for winning lead melodies.
Drum Engine
This instrument offers a wide range of variations and options, from modern drum kits to classic groove box samples. Create dynamic, powerful drums.
Jazz Drums
Jazz Drums in Samplitude help you recreate the groovy swing of a smoky jazz club. Authentic samples and delicate parameter settings create an incredibly realistic feel when this instrument is played.
Additional instruments
in the Samplitude Pro X3 Suite
Analog Synths
This virtual instrument features the authentic sounds of legendary analog synthesizers as well as freely-interpreted sounds. It provides you with a virtual synthesizer featuring a fascinating sound and extensive options for creating individual sounds.
Urban Drums
This drum machine, with its 8-bit camouflage look, was destined for urban music productions. Impressive presets for hip hop & dubstep, as well as dedicated settings options for parameters such as bit crush and distortion, bring the language of the street to your drum tracks.
Electric Piano
The Electric Piano shifts between timeless elegance and suppressed aggression. Despite its versatility, the Electric Piano's sound processing and modulation options feature an organic sound character.
String Ensemble
This orchestral string instrument introduces stylish accents to classical music productions. The String Ensemble guarantees an authentic sound – but it can also be used to create dance productions, soundtracks and pop arrangements, thanks to various features such as the noise controller, editable play styles (tremolo, legato, pizzicato, etc.) and electronic distortion.
MIDI Velocity Dynamics
"Velocity Dynamics" is a real-time effect for MIDI data which allows you to edit the attack dynamics of the MIDI notes. Adjust the MIDI velocity to the connected synthesizer by compressing or expanding the velocity strength of the selected event.
MIDI editor
The MIDI editor integrates different editors, views, ranges, and tools. For example, a piano roll, drum editor, score editor, controller editor (e.g. velocity, MIDI volume, etc.), and an event list are all available. You can also specifically set and change any parameter such as velocity, sustain, and other effects. MIDI quantization is also possible without any additional steps.
The beginning of notes, note length and pitch are all precisely displayed in the piano roll. You can copy, move, lengthen, shorten and play back all notes here.
Drum Editor
The Drum Editor is an alternative version of the piano roll, specifically for programming drum parts. Transfer note settings to other channel strips and quantize individual elements or assign them a new (MIDI) output channel.
The editor can be operated in two different modes:
The matrix mode displays notes with standard parameters such as the beginning of the note, note length and pitch.
The cell mode allows you to adjust the width of notes and define a view quantize grid per instrument.
Music notation
From idea to finished score: Music notation in Samplitude Pro X3 displays MIDI data as notes in real time.
When you edit the piano roll, all changes are displayed right in the score. And vice versa, edits to notes in the score are transferred to the MIDI editor.
Individual notations can be selected by clicking on them, and you can also edit pitch, velocity and length in the parameters. When your composition is finished, you can easily print the data as sheet music.
Screen Keyboard
The screen keyboard is optimized for touch control and contains a MIDI chord/arpeggio feature.
Sketch out new ideas on the go without the need for additional equipment.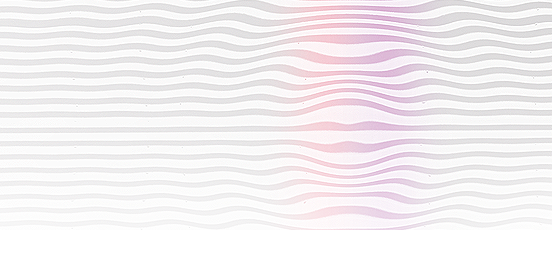 Samplitude Pro X3
Independence Sampler with a 12 GB database
Vandal Special Edition
20 virtual instruments
ARA VST extension
Melodyne essential
New mixer layouts
Zynaptiq Orange Vocoder ME
Birdline Platinum Pack V.6.0
Buy now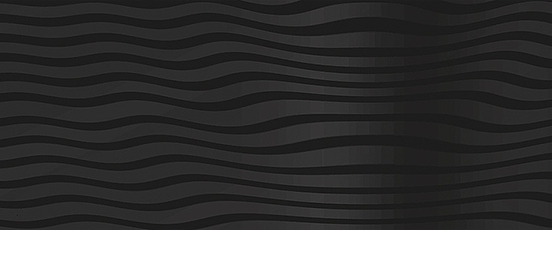 Samplitude Pro X3 Suite
SOUND FORGE Pro 11 full version
Independence Sampler with a 70 GB database
Vandal full version
24 virtual instruments
Analogue Modelling Suite Plus
Cleaning & Restoration Suite
Loudness Metering EBU R128/ITU-R BS.1771
True Peak Limiter
Encoder preview (AAC, MP3)
DDP export
Birdline Platinum Pack V.6.0
Regularly $998.95
$599.00
Buy now