Compare Music Maker Editions
Music Maker Special Editions
You are interested in a certain genre? Then start with the new Music Maker 2022 (version 30) and choose one of our Content Editions. You can choose between 80s, Trap, EDM and Hip Hop.
Best of all – you can choose three soundpools from your favorite genre and then create your own hit using the thousands of loops and samples.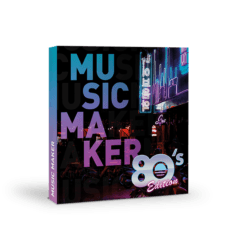 80s Edition
With the 80s Edition, you get a Music Maker that's full of twisted poppy synth sounds. Pumping bass lines, legendary drum machines and instantly recognizable synth leads: Bring back the sound of the '80s with the new Music Maker Edition!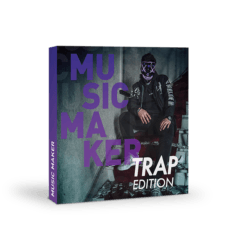 Trap Edition
Hard beats, sluggish basses and stuttering hi-hats: With Music Maker Trap Edition you take your speakers to the limits. It's easy! Music Maker has always been one of the most intuitive tools for beat production.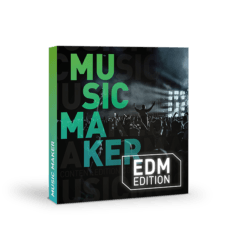 EDM Edition
Thousands of cheering fans, sold out festivals and a whole lot of bass: Produce electronic music simply via drag & drop. Access easy operation, crazy drops, pushing synthesizers and a whole lot of good vibes to boot.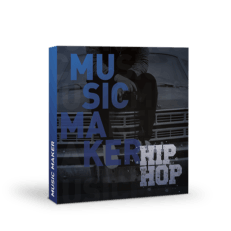 Hip Hop Edition
Booming speakers, phat rap beats and your own lyrics: The Hip Hop Edition offers everything for producing your own beats and rap songs. Transform your PC into an audio studio, record your own raps, mix tracks and make heads bob with your flow!